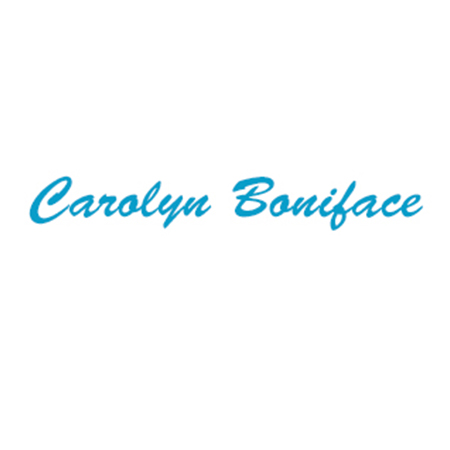 Carolyn Boniface
Clicking on the Send Me Details Now button opens an enquiry form where you can message Carolyn Boniface directly
Send Me Details Now
Transformative and liberating work that takes you to a whole new level of comfort, ease, poise, self discovery and optimal performance.
Biodynamic Rolf and Craniosacral Therapist, Adv. certified
Servicing area
Servicing Byron Bay, Murwillumbah, Tweed, Gold Coast (Qld), New South Wales
---
Focus areas
Relaxation
Wellbeing
Self awareness
Love
Headaches
Healing art
---
---
"Good morning Carolyn! You said you would message me today to see how I was getting on, but I just couldn't wait, I have to tell you now! I feel AMAZING and 'IN FLOW'. My entire body tingled the whole way home yesterday and I felt such a lease of happy energy that I haven't felt in months, I feel so joyful again! my hubby kept saying to me yesterday evening 'welcome back'!! Bub woke me up a fair bit last night, but the sleep in between was very restful and deep. My skull feels a lot better, I can turn my easier with less pain. Thank you with all my heart for helping my body to heal."
- Cody Windsor, Ballina NSW
"My world is soft, painless, beautiful, content, calm, blessed....Forever in my mind, body, heart, soul, and spirit thankyou for bringing all of this together."
- Tina Butler, Byron Bay
---
Would you like to feel ... fluid, light, balanced, free from pain, stiffness and chronic stress?

Would you like ... effortless alignment, presence, standing centred in your strength and awakening to a new, inspired, more spacious you?

Then let me help you achieve these postitive, life enhancing changes!
---
All of my work is unique and based exclusively on Biodyanmic Principles, meaning, no force is ever applied to the body to initiate change. Expect a 100% pain free and deeply relaxing experience.
---
Services On Offer
Session Location
Session location is: 289 Nolans Rd., Stokers Siding in Northern NSW.
The environment is beautiful, quiet and utterly supportive of your healing and transformative journey. Stokers Siding is at a reasonable driving distance from Byron Bay, Lennox Head, Lismore, Murwillumbah, Tweed Heads and the Gold Coast. There is direct highway access for most of the journey.
About Carolyn
Carolyn Boniface is an Advanced Certified Practitioner of The Rolf Method of Structural Integration trained by The Guild for Structural Integration, the traditional school of the teachings of Dr. Ida P. Rolf, Ph.D. She is also a registered, Certified Craniosacral Therapist in the Biodynamic approach, trained by Stillness Trainings and pursues continuing education on a regular basis. Biodynamics came to her as a true Calling, a profound spiritual experience, invoking a commitment of no compromise to its principles. Carolyn has over 20 years experience in the healing arts.
Presently, Carolyn lives in the beautiful, tranquil Tweed hills with her partner Peter, cat Mojo and two horses Tushka and Jarrah. She has a love for old heritage roses and spends most of her spare time creating and caring for her garden, being in nature and enjoying her horses. She has been deeply influenced for many years by the spiritual teacher Barry Long (www.barrylong.org) and attends ten, twenty or thirty day vipassana meditation retreats annually. The intense meditation and discipline has revealed lived experience and insights of Biodynamic truths and offers a depth and stillness to her treatments.
---
Testimonials
"Dear Carolyn, it has been a short time since I saw you, I don't know how to explain how my life has become. I feel at ease and peace with in my self, happier, contented. I thank The Lord every day I pray that other people who felt like I did will find their way to you. GOD BLESS YOU. With a happy heart.❤️"
-Coral Smith, Kingscliff NSW
"…Carolyn…. your sessions are absolutely life changing. I giggle at the thought of unsuspecting people driving into your beautiful valley thinking they are coming for a nice relaxing treatment with you, not realising the profound healing and positive life changing forces you hold in your energy field. Words cannot express my gratitude….."
-Ross Love, Byron Bay NSW
"You make me feel like superwoman. I do spread your name when I come across somebody in need of healing. Because I don't know how you do it ! Holding such portals open for us to journey into space and time. I said last night that the feeling you get when you finally drift off is as though I'm defying gravity. Thank you so much… for reminding me how royal being a princess is again."
- Allana, Pottsville NSW
"... I won a gold medal in the Pan Pacific Games.... Thank you, I couldn't have gotten there without you...."
- Maree Kelly, Tweed Heads, NSW
"The first thing I noticed after my session is my self trust and confidence when I'm working. It's a marked difference. Also, I am easily maintaining a state of emotional equilibrium regardless of external events. It's like Magic. Nothing touches me... I'm centered. Marvelous. I find myself speaking truth more easily, actually the words just tumble out of my mouth without thinking, like a clear mountaiin spring.... Finally, I'm noticing myself being more present... effortlessly... Relaxed... with a lightness and joy carrying me through the days. I can still feel that state of internal spaciousness and external expansion, which I felt immediately post session. THANK YOU CAROLYN."
- Sidika Ashauer, Ocean Shores, NSW
"I don't know if I can adequately express to you my heartfelt gratitude. I cannot find the words to explain the changes in me and where I have come from, the process and who I am today. All I can say is I believe magic happens..... My world is soft, painless, beautiful, content, calm, blessed.... Forever in my mind, body ,heart, soul and spirit, thank you for bringing all of these together."
- Tina Butler, Byron Bay NSW
"I came home and danced. It was great. It was like my body remembered health again. I noticed I was lengthening into my heels and I felt my centreline.... I felt really fluid and straight. I ended up sitting and meditating and I went into this deep flowy place and could have stayed there forever. My back pain is 99% gone and I danced again this morning. I am utterly amazed.... "
- Alice Mayfield, Brisbane,Qld.
"I so enjoyed and benefited from our sessions. I have received considerable amounts of both Rolfing and CST individually and I am in awe of your skill.... With the Rolf/Biodynamic session something happens differently. It is like a reset button has been pushed that tells the body "this is now, this is not the past presenting itself in the now, this is the newly re-established freedom of structural flow that is now", and the body picks up from this immediate movement now and walks forward... changed... and accepts this as a new homeostasis.
Ease, acceptance, fluid flow... new integrating, new balance, new way, new found freedom, these are the terms that come to mind. The way of being after a session in effect has no comparison to the past."
- Brian Dean, Byron Bay NSW
"The Rolf Method of Structural Integration is the most intelligent and liberating form of bodywork that I have ever come across. During the ten sessions my body has rearranged itself to a fluid and tension free state of balance. Carolyn is a skilled and sensitive practitioner. It was an exciting process...."
- Carol Perry, The Channon NSW
"My Physiotherapist recommended Carolyn to me, after having experienced the Rolf Method.... The Rolf Method was like nothing I had ever experienced, awakening all my inner tissue, which after each session made me more aware of my structure and the control I was starting to feel. I knew that I was becoming a different person inside and out after each session. Before coming to Carolyn, I felt like a stick insect, not using the inner part of my body, which I had let become very weak. After ten sessions with Carolyn, I felt like a new person, being able to jump up and run and my energy levels were great.... Thank you Carolyn."
- Claudette Martin, Mullumbimby NSW
"I have experienced many bodywork modalities including deep tissue massage, Feldenkrais, Bowen and Trager massage. For me the Structural Integration sessions with Carolyn were the ultimate and the most enjoyable of all. I knew after my first Rolf session that this was no ordinary bodywork. Each session was about transformation, integration and about becoming more at home in my body and in the world. Every session seemed to bring a greater lightness of Being, yet at the same time a feeling of being centered and grounded. I feel more present, more aligned, more at peace within myself and in my interactions with others and just generally more aligned with life. I would recommend Carolyn to anyone who wants to move forward in their life with graceful purpose."
- Jerry Leach, Murwillumbah NSW
"I came to Structural Integration after suffering severe headaches. My life was stalled and the frustrations of every day were becoming intolerable. I had previously consulted a chiropractor but was becoming increasingly disenchanted by the 'remoteness' of the treatment. I was delighted by the physical 'intimacy' of Structural Integration and by the rapport quickly established between myself and the practitioner. My health has improved to the extent where a headache invokes mild surprise; my body is stronger and more flexible; my life serves me with infinite and delightful opportunities for growth and prosperity. I am profoundly grateful...!"
- Gary Lindquist, Murwillumbah NSW
---
To see how I can best help you or to organise an appointment - please give me a call.
---
Services
Biodynamic Craniosacral Therapy and Rolf Method of Structural Integration
1hr 30min
Women's Health
Men's Health
Animal Therapy
Craniosacral Therapy
Energy Healing
Reiki
Touch for Health
Meditation
Spiritual Healing
Pranic Healing
Mindfulness
Sports Injury Therapy
Reconnective Healing
Rolfing
Experience deep peace, healed expansive boundaries, comfort in body and mind and alignment with joy. After one treatment feel the difference.
Qualifications
Craniosacral Therapist
Advanced Certified In Rolfing Structural Integration
Advanced Biodynamic Craniosacral Therapist
Professional Membership
IICT - International Institute For Complementary Therapists
---