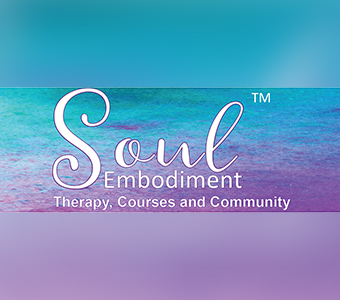 Soul Embodiment
Clicking on the Send Me Details Now button opens an enquiry form where you can message Vicki Delpero directly
Send Me Details Now
Deconstruct Emotional blocks, Depression, Anxiety, health issues, trauma, unhealthful behaviours and old beliefs.
Soul Embodiment Psychosomatics Emotional Anatomy
Servicing area
Hobart & Southern Beaches
---
Focus areas
Trauma
Back pain
Fatigue
Spirituality
Reading
Fillers
---
Soul Embodiment Session/Courses
Book a Session
Vicki & Karen combine several therapies into one unique, incredibly FAST and EFFECTIVE process created to set you free from constraints, emotionally and physically. We discover and delete old programs that no longer support you. This allows you to be fully present without emotional reaction in most situations.
What do emotions have to do with your Health & Happiness? Emotions affect our ability to digest life. The Body has a tendency to hold Emotion and trauma from past experiences. Quite often carried down the family lineage through epigentics and DNA. The chances are its not even yours. These emotional responses become 'stuck' resulting in a lack of flow to the associated area causing Unhealthful behavioural patterns, pain and inflammation. If we can discover what these emotions are and how they came to be, we can release them. According to Traditional Chinese Medicine (TCM), different emotions affect the body in different ways.
Anger, resentment, depression affect us physically as well as emotionally. This could be a bad day at work, an argument with your spouse, or feeling overwhelmed with responsibility, life circumstances. Often these emotions get stored in the Gut organs.
Financial worry often shows up as lower back pain as we feel a lack of support in our life.
Recurring issues may be cellular memory from our ancestors that was never resolved as far back as 3-4 generations later.
If you're in a weakened state due to factors such as stress or physical trauma, everyday emotional responses may not fully resolve as they naturally should. Later in our lives, when we experience a similar situation, an old emotional response can kick in. Individually, we rarely see the link between a past event and our present situation.
We can help identify old unresolved emotional charges and help your body release them creating balance and harmony. Its a bit like bursting a bubble. Once its gone its gone. We discover the root cause, delete and reprogram the cellular memory very quickly. It's fast, it's fun and it can dramatically improve your health.
A session begins with a Check in & Assessment, Face/Body Analysis, Bio-scan using the NES Bioenergenix System. Which provides and overview of your energetic system and where the neuro emotional charge maybe held creating the issue in the tissue. Our aim is to Re-Imprint new software using Psychosomatics, Kinisielogy, Body talk, Neuro-Emotional Technique, Emotional Freedom Technique and various other therapies. We work intuitively drawing on what we are called to use from our tool kit. Together we aim to achieve lasting results with a new way of being that helps you to thrive in any situation.
Book a private session in person or via Zoom
Soul Embodiment Psychosomatics - "Vicki has the power to see through people. It is with this laser vision that she is able to witness the depth of truth buried deep within an individual that they still can't see themselves. Quick to point out the positive and just as quick to point out personal growth parts which need to be extracted. She is a missionary of truth for growth within the human. It is with her passion for people that she seems never to work a day in her life. It is her pleasure to be of service for the betterment of the human race." Tamara, Australia
I SEE YOU -
Even when you don't, I see your truth, your strength, your divine potential.
I will TEACH Yo

u To Be Free -
I have the expertise to help you deconstruct the beliefs that have contained you.
I am WITH You -
I stand with you and guide you through your labour as you birth your true mastery.
BioEnergetiX WellNES System (BWS)

The BWS begins with a scan of your body-field (NES ProVision scan). Simply rest your hand on the palm-sized reader for about 20 seconds. The information in your Human Body-Field is important. You are more than just your physical body. The BWS Health program is leading edge research in holistic medicine, biophysics and bioenergetics. This research suggests that what occurs in your body is actually controlled by what is in your human body-field.

Vicki will perform your BWS ProVision scan first. This provides detailed information about your body-field and any issues that require correction using especially formulated NES Infoceuticals.

What are NES Infoceuticals? NES Infoceuticals are colloidal remedies that have been encoded with bio-information to directly correct distortions in your body-field. NES Infoceuticals interact with the human body-field to help address blockages related to physical, emotional, environmental and chemical toxins, thus working to assist the body to restore balance and enhance healing qualities.

Book a Session
---
Family Lineage Clearing
According to the latest Epigenetics research trauma can be passed down the family lineage, It is believed up to at least 3 generations will display emotional behaviour related to past generational trauma. It is possible that the issues you have may not be yours. Are you searching for the root cause, a way to access your authentic self, your innate wisdom and skillset? We use a combination of metaphysical and intuitive techniques to guide you through your lineage to find your intuitive wisdom and knowledge. We coach you with every session and help you learn new skills, everyday techniques and practices to create the juicy fulfilled life you want.
Learn to;
Decode and unlock the keys within your Bio-Field, cellular memory and DNA.
Understand the language of your body, its landscape rich in information, the storybook of the life you have lead so far.
How to go from being shy, afraid of putting yourself "out there," to feeling confident and value your worth.
How to feel comfortable in your own skin. Trusting your intuitive guidance. Staying present, using the tone of your voice and body language to attract good relationships, so people trust you, want to support you, and want to do business with you. Feel more confident setting clear boundaries and with receiving positive attention.
What ever your challenge, physical, emotional, mental and spiritual balance can be achieved. Karen and Vicki are ready to work with you to achieve that end. Because they work intuitively, they are able to tune in with what your body and energy are telling them. They then tailor your therapy program specifically for you. This creates powerful results. Book Now - On-line or in Person
Soul Embodiment offer a range of on-line and face-face in-house training courses – designed for personal development or Practitioner Training Certification.
---
Wellness For Animals

Working with your beloved pet is as easy as working with you. The same techniques are as fabulous for your animals, pets or livestock, as it is for you. We use simple and effective therapy that explores your animal's body energy systems in order to remove energy blockages and assist your animal's energy system to harmonise with its environment.

For example, your cat or dog might be suffering unpleasant physical reactions to chemicals contained in the paint in your home, or the fabric their bedding is made of.

You don't have to repaint your whole house! Rather than removing the irritant, Animal BodyTalk works with your animal to harmonise them to irritants in their environment so they are no longer negatively affected.

Regardless of how much you love and care for your animals, they can be affected by previous experiences that cause them negative emotions and result in what you might find to be unacceptable behaviours. More often than not your pets health and behaviour is a reflection of something you may not be recognising that needs addressing in your own life.

Working with you and your animal, we will explore the background to the behaviour and assist your animal to gently release the past memories and beliefs. This beautiful therapy also allows your practitioner to communicate clearly with your animal. An incredible blend of body reading, physical techniques and intuitive communication to communicate clearly and deeply with your animal, facilitating healing on the physical and energetic planes. Book Your Session

A Wellness for Animal Session can be done remotely via Skype/Zoom so no matter where you are in the world we can work with you and your animal.


---
Natural Fertility Management


Vicki's Mission Statement:

"My mission is to create optimal health for this and future generations by bringing awareness to the connection between the Mind and the Body, to why we create the issues in the tissues and why we become the shape we are in. I believe that teaching you to understand how to be your own therapist (to repair your own body) provides you with the tools to create a great life and healthy body to enjoy it with.

I also provide information, research and methods towards effecting natural fertility, conception, blooming healthy pregnancies and easy births, by creating understanding of the impact nutrition and environmental factors have upon our health and ultimately the health of ovum and sperm in creating healthy embryos.

I work to encourage the practice of healthy lifestyles for improved reproduction, so that future generations can carry this knowledge within their DNA forwardly creating a healthier population upon our planet."

A midwife, natural therapist and committed advocate for natural birth, Vicki has been working with expectant mothers and their partners for more than twenty five years, assisting couples to conceive and give birth naturally and harmoniously with spiritual midwifery.

Women who believe pregnancy is a natural, healthy state and labour a beautiful transitional experience, most often go on to create healthy pregnancies and easier births as they are able to work intuitively with their body rather than living in a state of fear.

Natural fertility and maternity outcomes are achieved based on the belief that Mind-Body balance underpins health and vitality and that conception, pregnancy and birth are a whole lot easier and more fun when the body is in harmony and balance.



---

Maternity Reflexology

Creating a happy, healthy baby starts with a happy, healthy mother.

Pre-pregnant and pregnant women especially need to be nurtured, listened to and respected for their individuality.

Before and during pregnancy Reflexology provides a beautiful opportunity for you to stop, relax and be pampered and listened to. Regular massage of the feet also helps your body with detox and balancing of body functions.

Every woman is different and her concerns and fears are completely individual. All too often women find they are caught in an impersonal maternity system that does not address their unique needs.

When beginning to work on someone's feet I am completely open with them, giving them the trust and confidence they need to open up and discuss their fears or concerns. Women receiving regular reflexology tend to be healthier with far less intervention and a better ability to cope with social stress.

However most important is the effect that reflexology has on labour, with women reporting over and over again labour times of three to four hours without the need for drugs or interventions. Ongoing studies continue to reveal that reflexology can truly be of great benefit to all pregnant women regardless of age or social situation. Studies conducted in the UK regarding reflexology in maternity care gathered outstanding results. Women who received regular reflexology sessions throughout their pregnancy had shorter and more effective labours, less intervention and better birth outcomes.
Reflexology also gives insight as to when a woman is ready to birth. When it's 'All Systems Go' the pituitary point on the big toe enlarges significantly, the base area under the inner ankle becomes warm, enlarged and sometimes reddened. The feet have a strong zingy energy.

Look up your nearest maternity reflexologist, and if you are in Hobart, Tasmania, book in and come and see me soon.
Psychosomatic Reflexology
45min
Reflexology is a powerful healing tool. I am able to access the core of your emotional & body issues through the Language of your feet. Your feet represent your whole body with over 4700 nerve endings and reflex points. Amazingly relaxing and healing. Mor
Psychosomatic Therapy
1hr
Energy Healing
Life Coaching
Spiritual Healing
Psychotherapy
Counselling Online
Energy Healing Online
Spiritual Healing
Psychotherapy
Spiritual Healing Courses
Spiritual Healing Courses
I will guide you beyond the limitations of your mind and old habits as together we identify hidden trauma locked in your body. With the aim to gently release it from your physical and energetic body. Then rewire the neural pathways with simple techniques.
We're open 1 days.
| | | | |
| --- | --- | --- | --- |
| Monday | 9:00 am | To | 1:00 pm |
Qualifications
Reiki Master
Theta Healing
Master Teacher In Psychosomatic Therapy
Professional Reflexology Practitioner
Registered Midwife
Bachelor of Science In Vocational Education
Neuro Emotional Technique (NET) Practitioner
Journey Practitioner
Past Life Therapist
TLC Practitioner
Certificate In Nutrition
Professional Membership
INTAPT - International Association of Psychosomatic Therapy
---