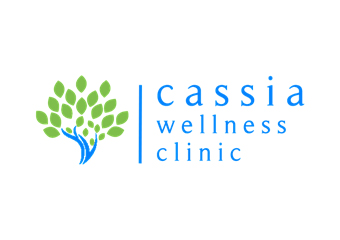 Cassia Wellness Clinic
Providing balance between Medicine and Natural Therapies
Cassia Wellness Clinic - Nutritional Medical Doctors
Servicing area
Varsity Lakes, QLD 4227
---
Focus areas
Nervous system
Home visits
Hydration
Lifestyle
Stress management
Herbalist
---
---

Dr Karen Coates
MB BS Dip Obs, RACOG, Member ACNEM, RACGP

Dr Karen Coates has been a practising Womens Health doctor for over 25 years, with degrees in Medicine, Surgery and post graduate qualifications in Obstetrics, and Nutritional and Environmental Medicine. Her unique style of medicine seamlessly integrates natural therapies and alternative health practices with conventional pathways to health.

Karen continually updates her knowledge base as scientific research becomes available. Now based on the Gold Coast, she has authored Embracing the Warrior An Essential Guide for Women and has written for the Sydney Morning Herald, Marie Claire and the Gold Coast Bulletin.

Karen was appointed to the Advisory Board of the Gwinganna Lifestyle Retreat in 2006 and facilitates weekly workshops in health and nutrition for their international guests. The principles of Optimal Wellness form the basis of workshops which Karen has presented to groups internationally. An advocate for self-responsibility in health, she has a passion for teaching and a gift for explaining difficult health concepts in easy to understand terminology.

Her clinical work within the Xtra Health Wellness Clinics allows her to continue to enhance the wellbeing of her patients with individual health plans integrating the best of both mainstream and complementary medicine.

Dr Ruth Quinney
MBChB, DipMSM

Dr Ruth Quinney is a NZ medical graduate (Otago 1981) with a postgraduate Diploma in Musculoskeletal Medicine (1994). She has over 18 years experience in general practice, and now prefers to combine effective conventional medicine with alternative, preventative & holistic management.

She safely prescribes nutritional supplements to treat those patients who do not want or cannot tolerate pharmaceutical drugs, or those patients for whom conventional medical management has been unsatisfactory.

She can provide professional advice to those patients who wish to safely combine pharmaceuticals with herbal or nutritional supplements. Combined with other treatment modalities, this is truly integrative medical practice!


---