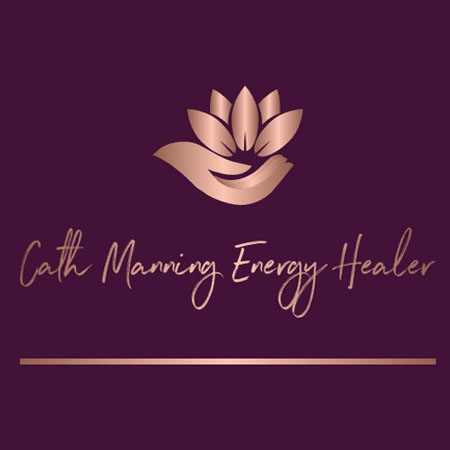 Cath Manning Energy Healer & Holistic Counsellor
Want to find out my availability, pricing or opening hours? Click on Send Me Details Now to get started.
Send Me Details Now
Clicking on the Send Me Details Now button opens an enquiry form where you can message Cath Manning directly
Don't let your suffering get you down. Act now before it is too late and you are unable to function effectively and run the risk of being unable to do the things you love. Let your healing begin today, book your appointment with Cath online.
Crystal & Reiki Healer for Physical & Emotional Issues
Servicing area
Northern End of Gold Coast
---
Focus areas
Emotional wellbeing
Intuitive energy healing
COVID related anxiety, stress, trauma & bereavement
Anxiety
Viral infections
Childhood trauma
---
---
Cath's own healing journey began years ago after she encountered and overcame the challenges in life.
For a time, even though she had always had a profound interest in the spiritual world, she struggled to find direction and purpose in life.
The healing journey she has taken has brought her closer to her life's purpose, and she feels blessed to assist clients in their healing journeys.
Cath has a passion for energy healing and helping others since so many of us suffer from mental and physical pain.
During healing sessions, she uses crystals and colours. Their subtle energies facilitate the release of mental, physical, and spiritual blockages.
She hopes to help others achieve optimal health and well-being through the Complementary Therapies Practice she has established.
Services Offered
Reiki Healing
As a Reiki practitioner, Cath can channel life force energy to help remove energy blocks created by physical injury or emotional pain and improving the flow of energy around the body.
Reiki is considered to be a helpful complementary treatment if you're dealing with chronic illnesses or are stressed out.
Crystal Healing
Healing with crystals and gemstones is a holistic, non-invasive method that involves the placement of crystals and gemstones on and around the body, where the unique vibration of the crystals removes blockages, restores balance, and facilitates healing.
Sessions are tailored to your unique needs and may differ depending on your concern because of the unique energies of crystals.
Colour Therapy
As complementary therapy, colour therapy focuses on using colour to assist in the healing of physical, mental, and emotional problems.
Colour Therapy treats both the physical symptoms of an illness and its non-physical origin, removing blocks before they can manifest into a physical illness.
All ages can benefit from the gentle and safe practice.
Emotional Freedom Technique (EFT)
This method, also called EFT or tapping, involves lightly tapping specific acupuncture points to ease distress.
With EFT, normal energy flow can be restored.
Holistic Counselling
An integral form of counselling, holistic counselling emphasises the person in their entirety by recognising the fundamental interconnection between mind, body, and spirit.
Modalities used during a session may include:
Meditation
Tapping
Mindfulness practices
Colour therapy
Crystal healing
Reiki
In holistic counselling, the focus is always on helping you discover and access your own inner wisdom and healing abilities.
Pricing
Reiki Healing, 1 hour - $90
Crystal Healing, 1 hour - $90
Colour Therapy, 1 hour - $90
Chakra Balancing, 1 hour - $90
Holistic Counselling, 1 hour and 30 minutes - $130
Opening Hours
Monday: 8:00 am to 8:00 pm
Tuesday: 8:00 am to 8:00 pm
Wednesday: 8:00 am to 8:00 pm
Thursday: 8:00 am to 8:00 pm
Friday: 8:00 am to 8:00 pm
Saturday: 8:00 am to 8:00 pm
Sunday: 8:00 am to 8:00 pm
Testimonials from Cath's previous clients:
"Cath has beautiful energy and I really enjoy my Reiki sessions with her. I always come away from Reiki sessions feeling relaxed and calm. Cath has beautiful energy and I cannot recommend her healing work enough." - Veronica
"Cath is genuine, kind, caring and excellent at what she does. This was my first experience with Reiki, and I loved it! Thanks Cath" - Mel
"A beautiful soul who heals the world just by being in it." - Kylie
Cath can support you physically, mentally, emotionally, and spiritually as an energy healer and holistic counsellor. Here is the beginning of your healing journey.
Take the first step towards healing today by booking your journey online!
Reiki is a form of energy healing which helps remove energy blocks created by physical injury or emotional pain. Improving the flow of energy around the body can enable relaxation, reduce pain and help speed up the healing process.
Holistic Counselling
less than 1min
Holistic Counselling is a gentle and compassionate form of counselling, focusing on the person in their entirety by acknowledging the fundamental interconnectedness of mind, body and spirit.
Qualifications
Dual Diploma In Complementary Therapies & Holistic Counselling
Diploma In Energy Healing
Reiki Ll Practitioner
Professional Membership
IICT - International Institute For Complementary Therapists
---