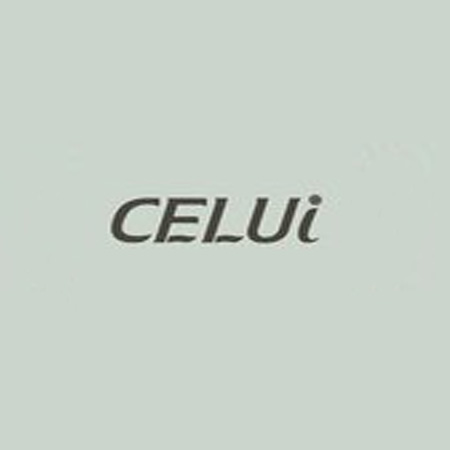 Celui
Clicking on the Send Me Details Now button opens an enquiry form where you can message Rome Ye directly
Send Me Details Now
Do you feel lost or unsure of your life's purpose? Is a traumatic event keeping you in an unfavorable situation? Your Akashic Records will provide you with the answers to your life's questions. All you have to do is open them to effect the desired change.
Do you wanna bring meditation to your daily life? Meditation could help you with anxiety or pressure, and find peace in your mind.
Spiritual Healer and Meditation Instructor.
Focus areas
Fears
Telehealth
Akashic records consultant
Akashic records reading
Meditation sessions
Holistic wellness
---
---
Celui opens its doors to everyone in Victoria, who wants to understand their soul's purpose and learn how to realize it.
Who am I? It was I who asked myself questions since I was a child, and I embarked on my spiritual path, searching for answers in different fields. On this journey, I have fallen and lost, and I am slowly regaining my strength. When you look at this text, I think we're all on this path and all I'm doing is providing you with assistance on your journey. I am a certified Akashi record reader, I will combine what I have learned and experienced to become your guide in the record, as long as you are ready, the door of the record is open for you at any time, looking forward to meeting you.
I grow up in Taiwan, Taiwan is a diverse place of religion. I started to conduct with Buddhism when I was 16 years old, it helped me to claim my mind and helped me get good results in examinations, I am very grateful that I learn a lot from Buddhism. When my mother was diagnosed with schizophrenia, we tried so many ways to help her, it also allowed me to discover what is the meaning behind that, I read many articles and books about psychology, new age, and philosophy tried to find the answer and find a way to help my mother.
2018, I read a book called "How to read the Akashic Records" by Dr, Linda Howe. That is my first-time conducting the akashic record, and it is so different from other practices, akashic record is mature, objective, and full of love, it gave me a whole new perspective to understand what happened in my life, and also changed my life. I luckily became her student to learn how to read Akashic Records when she had the lesson in Taiwan and had certificated for Dr, Linda Howe.
2019, before the pandemic, I went to Pune, India, and joined the program "Work as Meditation" at Osho International Meditation Resort for two months. Osho is one of my gurus, from his teaching, I learn a lot about meditation, spirituality, life, relationship, work, etc...and through the program, It provides practice on how to implement those teaching in life. During my stay at Osho International Meditation Resort, I also learned and was certificated in how-to guide and coach meditation.
I will integrate what I had learned, including tips about how to claim your mind, and meditation from Osho, bring the meditation to your file. Through the akashic record, discovering yourself, providing you a whole knowing perspective, and healing your trauma in your record. Please free free to send me a enquire.
Rome Ye
What Are Akashic Records?
The Akashic Records contain information about a soul's past, present, and future. Our thoughts, emotions, feelings, and desires are written there.
The Akashic Record is a dimension of consciousness that contains a vibrational record of every soul and its journey. The Record is an experiential body of wisdom, insight, guidance, and healing information.
This collective spiritual consciousness is best revealed through a spiritual means. It is not a body of thought that can be linked with the mind through mental discipline (like visualization), although the thought is included with the Record, as is emotion. Access to the Record can not be achieved through emotional or sensational means, though for many, the experience of the unconditional love of the Record can be very emotional. Essentially, the most efficient and effective means of spiritual consciousness is through spiritual action.
The Records contain all possible outcomes. When you open it, you will gain a neutral, objective, and divine perspective to help you make wise decisions in life.
In this time of great change, the availability of the Record is shifting. The light of the Spirit is pouring into human consciousness at an unprecedented rate. This light infusion is causing radical upheaval in all areas of life for the purpose of bringing us into the highest possible alignment with the Divine Reality. One of the great tools for the development of our consciousness is the Akashic Record.
How Can Your Akashic Records Help You?
Every one of us came into this world with our own Akashic Records, which store not only our soul experiences but also information about things that have yet to take place. It's similar to a massive cloud database that contains all of the answers to your life's questions.
Going through your Records will assist you in establishing a positive frame of mind that will allow you to face whatever life throws at you.
Akashic Records do not predict your future; they can only help you see your life from a higher perspective so that you can live out your authentic self.
Client Testimonials
"This is so like the dialogue with myself. It's amazing. It's not like fortune-telling or a consequential theory. After all, after the result is set, there is no story to tell, right? I hope everyone can calm down and ask themselves when they are in trouble. Maybe you already know everything. Thank you, Rome for giving me this opportunity to get in touch with Akashic Records. Thank you for touching me to my innermost self. Hope we are all well" - Ella
"Every person we meet is a part of who we are. This sentence is very useful to me, and it allows us to see the relationship with others around us from a macro perspective. I was at a loss before, and I started to letting it all go, I suddenly didn't know what to do or what I could do. The only thing I could be sure of was that I didn't want to live as empty and mechanical as before, so I started to meditate and climb mountains. , enjoy nature and then tell me to believe in the universe, and don't do anything that starts with eliminating anxiety and fear (especially material money), such as looking for a job. I also started to make a wish, hoping to combine my talent and enthusiasm with money. Last night and just now, I received two job offers that I hadn't thought about, It is just like a miracle, that the universe will always give us better than we can imagine." - M. Melody
Book an appointment with Rome today!
Akashic Record Reading
1hr
Spiritual Healing
Spiritual Healing Online
Akashic record stored unlimited human wisdom and experience, just to provide advice that is unique to you when seeking advice. If you're at a crossroads and don't know how to take the next step, the record provides a perspective from your soul.
Akashic Record Reading and Healing
1hr 30min
Spiritual Healing
Wellness Coaching
The akashic record stored unlimited human wisdom and experience, just to provide advice that is unique to you when seeking advice. If you're at a crossroads and don't know how to take the next step, the record provides a perspective from your soul.
We're open 7 days.
| | | | |
| --- | --- | --- | --- |
| Monday | 10:00 am | To | 9:00 pm |
| Tuesday | 10:00 am | To | 9:00 pm |
| Wednesday | 10:00 am | To | 9:00 pm |
| Thursday | 10:00 am | To | 9:00 pm |
| Friday | 10:00 am | To | 9:00 pm |
| Saturday | 10:00 am | To | 9:00 pm |
| Sunday | 10:00 am | To | 9:00 pm |
Qualifications
Meditation Leader
Meditation Facilitator
Akashic Records Consultant
Meditation Instructor and Healer
Certified Meditation Instructor
---