Find a Naturopath in your area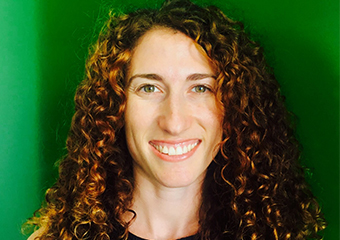 Member since 2007
Chantelle Bazerghi
Chantelle Bazerghi
This practitioner is currently unavailable.
Giving you the answers and advice, you need to be your best naturally
About Me
Chantelle has more than 11 years' experience as a Naturopath and has also a few years of working experience in community health. Chantelle is incredibly passionate about nutritional and herbal medicines, utilising a combination of both to assist you in reaching your optimal level of wellness and health. Chantelle utilises diagnostic testing and health education to ensure that your session is both empowering and education so that you have the skills and tools to maintain your health in the long term.
Phone and Skype consultations are available!
Chantelle is able to achieve amazing results for her clients when dealing with:
Digestive symptoms that cause pain and discomfort, such as IBS, Crohn's disease and fructose intolerance
Trouble coping with stress and anxiety
Identifying and treating food allergies
Depression and mood imbalances
Poor sleep quality and low energy, including chronic fatigue syndrome
Skin breakouts & rashes, including acne, dermatitis, eczema and psoriasis
Weight gain that has not responded to conventional diets
Improving nutrient intake and assisting diet changes
Improving immunity to prevent and treat persistent colds and flu
---
Services On Offer
Naturopathy
Diagnostic Testing
Evidence-based nutritional and herbal prescribing
Iridology
Live Blood Screening
Diet planning for intolerance, allergies, vegan etc.
Ear Candling
---
For more information about the best services for your needs or to organise an appointment - just give me a call or visit my website.
Qualification details
Bachelor of Naturopathy
Master of Public Health
Live Blood Screening practitioner
Cellular Health Analysis practitioner
Reflexology Certification
Mental Health certificate 4
Member of the National Herbalist Association of Australia (NHAA)
Registered with all the Private Health Funds
---
See Also...