Member since 2014
Chat Thai Massage
(Entrance On Clarke St)
Shop 3, 52-54 Willoughby Rd
Crows Nest NSW
Headaches
Tight muscles
Muscle tension
...
Want to find out my availability, pricing or opening hours? Click on Send Me Details Now to get started.
Clicking on the Send Me Details Now button opens an enquiry form where you can message the practitioner directly.

Thai | Deep Tissue | Hot Stone | Aromatherapy | Reflexology | Hot Oil
No matter what type of professional Massage Treatment you're after, we here at Chat Thai Massage in Crows Nest are here to help!
Chat Thai Massage - Massage Treatments
---
SPECIAL OFFER - SPECIAL OFFER - SPECIAL OFFER



Any Massage Treatment of more than 60 minutes has the option of a hot stone massage being included for the last 5 minutes - absolutely FREE! Call us or click on the 'Make an Enquiry' button to find out more.




Massage Treatments On Offer



Neck & Shoulder

Traditional Thai massage

Foot Reflexology massage

Aromatherapy Oil massage

Aromatherapy hot oil massage

Deep tissue massage

Hot Stone massage

Thai herbal ball (hot compress massage)



Call us on 02 9439 6369 to organise your next Massage Treatment






Which Massage Treatment Is Right For You?



Neck & Shoulder Massage (15 mins) - $25

A neck and shoulder massage is a wonderful way to ease shoulder and neck tension while gaining a peaceful retreat from the outside. Neck and Should massage may help: Reduce stress, Release anxiety, Insomnia Headaches and migraine, Muscle Tension Increase circulation,Boost the immune system.




Traditional Thai Massage (with Thai herbal balm)



This is a system of massage and assisted stretching developed in Thailand, and influenced by the traditional medicine systems of India, China, and South-East Asia. A full Thai massage session typically lasts two hours or more, and includes rhythmic pressing and stretching of the entire body; this may include pulling fingers, toes, ears, cracking the knuckles and walking on the recipient's back.

No oil is used and comfortable clothing is provided for clients to wear. The client may be positioned in a variety of yoga-like positions during the course of the massage, but deep static and rhythmic pressures form the core of the massage. The body will be energized and rejuvenated after the massage.

Prices:
30 mins - $40
45 mins - $55
60 mins - $65
90 mins - $100




Foot Reflexology Massage (with Thai herbal balm)



This massage focusses on exerting pressure on targeted areas of the feet (or hands) using the acupressure points found on a reflexology foot chart, the basis of which is the belief that reflex points on the soles of the feet correspond to the various organs and parts of the body. Massage to these points can relieve pain and stiffness, improve blood circulation and reduce tension. A masseur may use some kind of aromatherapy massage oil or essential oil as part of the treatment.

Prices:
30 mins - $40
45 mins - $55
60 mins - $65




GIFT VOUCHERS ALSO AVAILABLE - call us to find out more






Aromatherapy Oil Massage



This is different to Traditional Thai Massage. Essential oils and other aromatic compounds are used, in combination with aromatherapy, for their healing properties to produce a relaxing and non-invasive treatment.

Masseuses do not focus on pressure but rather on unblocking the muscle resistance to stretch, relieving muscle tension, stimulating blood circulation and promoting a feeling of wellness. Your body and skin will relax with the help of these natural products and the subtle aroma of the essential oils fill the air around you during the massage.

Prices:
30 mins - $45
45 mins - $65
60 mins - $85
90 mins - $120




Aromatherapy Hot Oil Massage



This full body, light pressure massage uses a selected blend of aromatherapy oils to encourage relaxation. This Treatment is good for: Soothing and rebalancing the body. The aromatherapy hot oils are readily absorbed into the blood stream with highly beneficial results and best left to the expertise of a trained and qualified Masseuse who understands the physiology of the human body.

Prices:
30 mins $50
45 mins $70
60 mins $90
90 mins $125




Deep Tissue Massage (with Hot Stones)



Deep tissue massage is designed to relieve severe tension in the muscle and the connective tissue or fascia. This type of massage focuses on the muscles located below the surface of the top muscles. Deep tissue massage is often recommended for individuals who experience consistent pain, are involved in heavy physical activity (such as athletes), and patients who have sustained physical injury. It is not uncommon for receivers of deep tissue massage to have their pain replaced with a new muscle ache for a day or two.

Prices:
30 mins - $50
45 mins - $70
60 mins - $90
90 mins - $125




Hot Stone Massage



Hot stone massage is a massage therapy in which water treated stones are placed at specific sites on the recipients body. This promotes relaxation and helps open up the meridians. Muscles are pretreated with the heated stones to allow the therapist to perform deep tissue manipulations. The stones used are smooth heated basalt stones, a black volcanic rock which absorbs heat. The heat is both extremely relaxing and helps tight muscles release. Massage oils can also be used within the massage treatment.

Prices:
60 mins - $110
90 mins - $155




Thai Herbal Ball / Hot Compress Massage (Booking Required)



Hot herbal compresses are often used in conjunction with traditional massage. The compress is made from a combination of healing herbs, bundled together in accordance with ancient recipes, steamed and placed directly on the skin.

The blend of traditional Thai herbs used in these compresses has a relaxing and invigorating effect on the body and mind, soothing sore and overworked muscles while giving the body's energy reserves a huge boost. The combination of the herbs and the oils infused together promotes a deeper feeling of relaxation leading to an increase in the wellbeing of each individual client.

Prices:
30 mins - $60
60 mins - $100




Still not sure which Massage Treatment is right for your needs? Looking to purchase a Gift Voucher? Then just give us a call or click on the 'Make an Enquiry' button today to talk to one of our practitioners or to organise your next Treatment



---
---
See Also...
About Chat Thai Massage
Discover the healing benefits of a professional Massage today, when you book an appointment with the team here at Chat Thai Massage in Crows Nest. Gift Vouchers & Massage Packages also available
Chat Thai Massage - Massage Packages
Spoil yourself or a loved one, when you purchase a professional Massage Package from Chat Thai Massage. Standard, Superior, Deluxe and Exclusive packages & Gift Voucher available
---
Service categories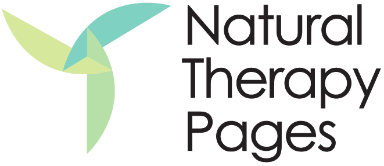 Chat Thai Massage