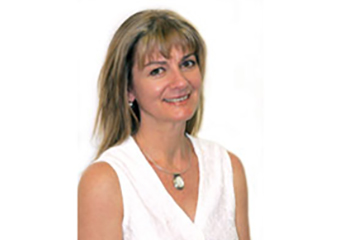 Member since 2005
Cheryl Crowell
Servicing area: Eastern Suburbs
Growth
Manicure
Waxing
...
Want to find out my availability, pricing or opening hours? Click on Send Me Details Now to get started.
Clicking on the Send Me Details Now button opens an enquiry form where you can message the practitioner directly.
For All Of Your Beauty, Facial, Body Treatment and Waxing Services In The Eastern Suburbs.
Cheryl Crowell - Beauty Therapy
FACIAL TREATMENTS
Our customised facials are designed to treat your individual skin care needs. We use the purest aromatic essential oils and soothing hot towels, combined with natural clay therapy to help detoxify and nourish your skin. Advanced skin care cosmeceuticals are used to treat concerns such as premature aging and acne.

Our specialised facial treatments will have your skin looking renewed and invigorated.

Deluxe Aromatherapy Facial
For a total indulgence try our Deluxe Aromatherapy Facial. We start with a cleansing scrub and extractions of the skin, a deep cleansing mask, followed by a hand and foot massage to relieve tired limbs. A face, neck and shoulder massage will lead you into deeper relaxation. We then finish off with a mask to suit your skin type. Treatment includes eyebrow shaping.

1.5 hour $130
Add an eyelash tint - $140

Deep Cleanse Facial
For blemished and congested skins, this deep purifying treatment will help to eliminate toxins,rejuvenate and rebalance the skin, leaving you with a smooth healthy glow. Included is a face, neck and shoulder massage to relax and aid lymphatic drainage. includes eyebrow shaping

1 hour $95
Add eyelash tint - $105

Hydration Sensation
A highly nourishing facial using Aspect products.
A relaxing face, neck, shoulder scalp and hand
massage will leave you feeling sensational.

1 hour - $100
Add an eyebrow wax and eyelash tint - $110

Men's Facial (50 mins ) - $80
Designed for the specific needs of a man's skin, the face is deeply cleansed, nourished and complete with a relaxing face neck, shoulder and scalp massage.

Mini Facial (30 mins ) - $60
Refresh with a quick pick-me-up treatment, includes cleanse, exfoliation, face and scalp massage followed by a mask.

Acne Treatment (45 mins) - $65
Deep pore cleansing, with the use of specialized products. Extractions of the skin are performed and an oil free lymphatic massage is applied to help free blockages.
SPECIALISED FACIAL TREATMENTS
Super Facial (1 hour) - $150
Our specialized facial treatment is a combination of microdermabrasion with the use of peels and active vitamin serums to deeply penetrated to the deep layers of the skin. A relaxing neck face and scalp massage will lead you into deeper relaxation with a vitamin mask to leave the skin feeling renewed and revitalized.

Microdermabrasion
This is a gentle, non invasive treatment that effectively smoothes and clears the skin. This treatment instantly refines thickened skin, sun damaged skin and fine lines. By removing dead skin cells it helps stimulate new cell growth and product absorption is increased into the skin.

1 treatment 40mins - $95
Includes AHA mask, face and scalp massage

Course of 6 treatments - $480
Included with any Facial - $40
Microderm Facial (70 mins)
A Deep Cleansing Facial with Microdermabrasion using AHA Products. - $135
Collagen Facial (1 hour) - $120
Rejuvenate tired skin with this stimulating facial. Delay the ageing process by replenishing the skins natural proteins using a collagen ampoule prior to a collagen algae based mask. Includes face, neck, shoulder, scalp, hand massage and eyebrow shape.

Glycolic Treatment (30 mins) - $70
Ideal for acne, post acne, premature aging and sun damaged skin, helps refine the skin for a smoother softer appearance.
Body Treatments and Special Packages
Lavender Scrub (30 mins) - $55
A rich lavender and pine based scrub is applied to the whole body with frictions to exfoliate dead cells. Helps with skin disorders such as eczma and dermatitis, leaving your skin feeling thoroughly clean, healthy and smooth.

Salt Scrub - $55
A gentle exfoliation for the most sensitive skin type, will leave your skin feeling smooth and silky.

Bodywrap - $55
Choose from a range of purifying and moisturizing natural clays that are applied to your whole body.
You are then wrapped up and warmed to relax and allow the natural properties of the clay to do their work. A relaxing scalp massage is performed to deepen your relaxation process.

Deluxe Body Package (2 hours) - $180
Exfoliation scrub, body wrap and 1 hour therapeutic massage, this is a 2 hour package of sheer bliss leaving you feeling elated and relaxed and ready to face the world again.

Beauty Express (90 mins) - $150
Calm your day with a cleansing facial followed by a shoulder, scalp and face massage. Reshape eyebrows together with an eyelash and brow tint. A quick to the touch manicure and pedicure to complete checkout.

1 hour with two therapists optional

Restoration Rescue (1.5 hours) - $170
Relax your muscles with a hot stone massage. A revitalising
facial to refresh and rejuvenate.

A Blissful Retreat
1 hour Body Massage followed by a Hydration Sensation with facial, an eyebrow wax and The Deluxe Pedicure.

3 hours of Bliss with one therapist - $230

Indulgence in Splendour
1 hour Body Massage, followed by a Deluxe Aromatherapy Facial, with an eyebrow wax and eyelash
tint, plus a Deluxe Manicure and Pedicure.

3.45 hours of Indulgence with one therapist - $305
A cup of our herbal tea will be served with the above packages.

Hands & Feet Treatments
Lie back and relax while we treat your hands and feet. All the treatments include a soak and exfoliation to prepare the hands and feet for a relaxing and nourishing massage.

Manicure 30 mins - $35
Spa Pedicure (1 hour) - $55
Deluxe Manicure (45 mins) - $405
Paraffin - $10 extra

Special Foot Treatment
Treat your tired and aching feet to our special foot treatment that includes foot spa, lavender scrub and a 20 minute foot massage with rich natural body butter to nourish hardened heels.

40 mins - $50
Paraffin - $10 extra
WAXING SERVICES
We use high quality honey strip wax for the body, arms and legs. A warm towel wash with lavender is applied to sooth the skin and remove any traces of honey. This is followed by Aloe Vera to cool the skin.

For more sensitive areas, bikini line, underarms and facial hair we use luxurious apricot wax for a clean smoother finish. It's gentle on the skin and helps eliminate ingrowing hair problems.

Waxing Treatments
Bikini Line from - $25
G-string - $35
Full Bikini - from $50
Underarm - $20
Half Leg - $22
Half arm - $20
Full Arm - $35
Top Half - $35
Full Leg - $50
Full Leg inc. Bikini - $65
Facial Waxing
Upper Lip - $15
Eyebrow - $20
Chin - $15
Facial (Eyebrow, Lip & Chin) - $45
Tinting
Eyelash - $20
Eyebrow - $15
Mens Waxing
Chest - $25
Stomach - $25
Full Back - $50
Full Leg - $50
Full Arm - $40

EXTRA INFORMATION

Open Monday - Saturday: 9am-6pm
Sunday by appointment.
We accept Visa, Mastercard, Bankcard & Eftpos.
Last-minute cancellations and no-shows may incur a fee.
Gift vouchers available and can be organised over the phone.
Shower facilities are available for your convenience.
For today and everyday we are completely at your service to help make each day a beautiful day...
For more information about the best services for your needs or to organise an appointment - just give us a call!
---
See Also...
Cheryl Crowell - Massage Services
Experience Pure Bliss, With A Professional Massage Of Your Choice. Available Either In The Studio Or At Your Home! Health fund benefits available on request.
---
Service categories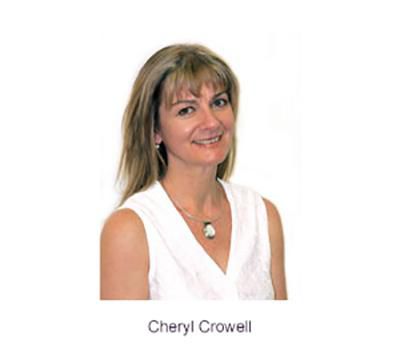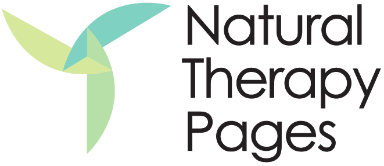 Cheryl Crowell