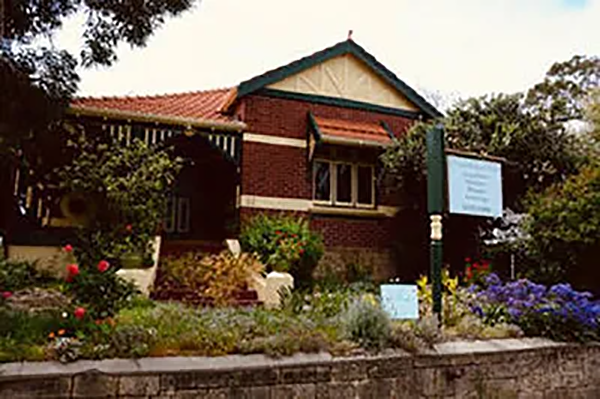 Chinese Medicine Centre
Want to find out my availability, pricing or opening hours? Click on Send Me Details Now to get started.
Send Me Details Now
Clicking on the Send Me Details Now button opens an enquiry form where you can message Chinese Medicine Centre directly
The practice of Chinese Medicine developed in ancient China more than 3000 years ago and has evolved into a complete and advanced medical system.
Chinese Medicine Centre - Chinese Herbal Medecine
Servicing area
East Fremantle, Fremantle, Perth, Cottesloe
---
Focus areas
Arthritis
Cancer management
Colitis
Eczema
Infertility
Polycystic ovarian syndrome (PCOS)
---
---
Its main therapeutic methods are acupuncture and Chinese herbal medicine. Other methods include moxibustion (a point warming technique), massage (Tui Na), cupping therapy, dietary therapy and Qi Gong exercises. The practice of Chinese medicine is a skill which is acquired over time by the practitioner. The benefits one can experience from a skilled practitioner can have profound long-term health benefits and can cure illnesses of both body and mind.
---
Herbal Medicine
Chinese herbal medicines have been used for thousands of years and much knowledge has been recorded about their effects and characteristics. Their use is an essential part of Chinese medicine.
Individual prescriptions can be designed by the practitioner, or a well proven or 'patent' formula may be prescribed. The types of herbs used in a prescription depend on the underlying energetic cause of the illness.
The prescribing of herbs is based on the same diagnostic principles as acupuncture. Formulas consist typically of several different herbs, some of which treat the primary underlying cause (the emperor herb), some may assist by treating a secondary cause (the associate herb) and another which opens up an area of the body where the herbs are to take effect (the messenger herb).
Chinese herbs have been classified according to their energetic nature and effect on the body. They are known for their warming or cooling effect, their moving, drying, astringing, softening or neutralising nature, the areas they target such as body parts or meridians, and the directional movement they enhance after ingestion (ascending, descending, floating or sinking).
In a herbal consultation the practitioner will ask you questions about your illness, feel your pulse and inspect the tongue and other body signs to determine the underlying cause of your condition. A herbal formula will then be prescribed, which is taken daily for a period of several weeks or months. At the Chinese Medicine Centre we are able to dispense:
raw dried herbs which need to be boiled at home (the traditional way)
granulated powder which can be dissolved in hot water and drunk as a tea
capsules of granulated powder which can be simply swallowed (the modern way)
ointments and rubs to be applied to the skin.
Chinese Herbal Medicine can be used for most health conditions but is especially effective for skin conditions, headaches, menstrual problems, infertility, aches and pains, and digestive issues.
Fertility
Acupuncture and Chinese Herbs are used to promote fertility by treating each individual patient with their personal requirements. These requirements depend on any known, or found, factors that may be present, and can be used to help:
Thicken the endometrial lining
Acupuncture and Chinese Herbal Medicine is often used in the prevention of recurrent miscarriage.
Lifestyle advice can also be offered to complement Acupuncture and Chinese Medicine treatments, which will further help reduce the anxiety and stress associated with fertility issues.
Pregnancy
Chinese Medicine is a safe and effective way to maintain a healthy pregnancy.
Treatment can be used to: reduce morning sickness, improve sleep, increase energy levels and help the timely development of the baby. Chinese Medicine can also be used to assist in the prevention of repeated miscarriages. Together with Moxibustion it is used to assist with repositioning breech babies, which is usually done in week 32 to 35. Acupuncture can also be a good natural way to induce labour.
Other issues that may arise during pregnancy and can be managed with Chinese Medicine treatment include:
Acid reflux and indigestion
Lower back pain and sciatica
Contact us today for more information.
---