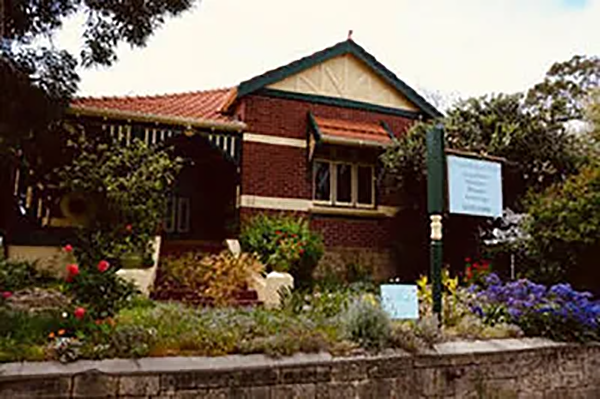 Chinese Medicine Centre
Clicking on the Send Me Details Now button opens an enquiry form where you can message Chinese Medicine Centre directly
Send Me Details Now
The Chinese Medicine Centre is Perth's premier clinic for classical acupuncture and Chinese herbal medicine.
Chinese Medicine Centre - Practitioner
Servicing area
East Fremantle, Fremantle, Perth, Cottesloe
---
Focus areas
Arthritis
Cancer management
Colitis
Eczema
Infertility
Polycystic ovarian syndrome (PCOS)
---
---
Many health conditions are treated here in an efficient and holistic way. Chinese medicine is a safe and versatile medicine for children, adults and elderly, free of side effects but strengthening for body and mind.
The Chinese Medicine Centre is a professional clinic which is open to everyone. Run by a team of committed practitioners it offers a variety of treatments at affordable rates.
Enjoy the release of tension and stress in the environment of the spirit of ancient China.
---
PRACTITIONERS
All Chinese medicine practitioners at the Chinese Medicine Centre are registered with the Chinese Medicine Registration Board of Australia (AHPRA), and hold a membership with the Australian Acupuncture and Chinese Medicine Association (AACMA).
Registration of acupuncturists has been in Australia since 2012. A practitioner using the title Acupuncturist must have at least a four-year degree in Chinese medicine.
Jan Hilbert
Reg. Acupuncturist BHSc Acu, AACMA, AHPRA
Jan studied Chinese medicine at the University of Technology in Sydney. After graduating in 2000 with a degree in acupuncture, Jan then undertook further studies in Germany, completing the German Heilpraktiker license in 2002.
With over 13 years of clinical experience Jan has extensive knowledge of the treatment of a large range of health disorders. Health and the causes of illness have fascinated Jan from his early youth. He has been investigating the connections of body and mind and illness for many years. Further studies of the fine techniques of Japanese acupuncture have given him additional skills and tools to efficiently treat many health conditions.
Jan has been training in the internal martial arts systems of Qi Gong, Xing Yi and Ba Gua for the past nine years. He understands the practice of this internal work to be fundamental to his practice of acupuncture. Only in the deep internal space can a practitioner clearly observe the pulses and hear and feel what is at the heart of a patient's being. If desired Jan can teach specific health exercises for patients to practice at home.
Jan is a registered acupuncturist under the Australian Health Practitioner Regulation Agency (AHPRA), and a member of the Australian Acupuncture and Chinese Medicine Association (AACMA). He is a co-founder of the Chinese Medicine Centre in East Fremantle where he has been practicing for the past ten years. He has also practiced together with posture correction specialist Nick Sheldrick since 2004, and maintains a practice with Nick on Wednesdays in Subiaco.
Jan speaks English, German and French fluently.
Carolyn Masson
Acupuncturist, Herbalist
Carolyn Masson is a co-founder of the Chinese Medicine Centre. She trained at The College of Integrated Chinese Medicine in Reading, UK, and graduated after a four-year internship in 2004.
Carolyn has lectured in Chinese medicine and was previously a clinical supervisor at the Endeavour College of Natural Medicine in Perth. She is passionate about natural health care, living the legacy of acupuncture as a preventative form of medicine used by her own family since her early childhood. She is a trained and experienced acupuncturist, patent herbalist, diet therapist, massage therapist and practices Qi Gong.
Carolyn is a member of the Australian Acupuncture and Chinese Medicine Association (AACMA), and is a registered acupuncturist in Perth. She is currently expanding her knowledge by doing a Master of Health Science in Chinese herbal medicine at the Royal Melbourne Institute of Technology (RMIT).
Carolyn is one of the original founders of the charity World Medicine. She is compassionate and enjoys treating people from all over the world.
She continued to study at RMIT and has graduated with a Masters of Heath Science in ChineseHerbal Medicine.
Damien McCormack
Acupuncturist and Massage Therapist
Damien is both an acupuncturist and massage therapist. He grew up in Melbourne and previously worked as an electrician for over 20 years. Wanting to have a more fulfilling life he qualified in Traditional Chinese Tuina massage in 2005 at the Australian College of Natural Medicine. He is also qualified in cupping, deep tissue massage and relaxation massage and can tailor these to individual needs.
Wishing to further his knowledge in Chinese medicine he completed a BHSc (acupuncture) at Endeavour College of Natural Medicine. He is now working in the industry enjoying watching others grow and fulfill their own potential.
This life change directed him to Qi Gong and the practice of internal martial arts. Qi Gong developed to help calm the mind, heart and body. It has been used for over 2000 years to maintain a healthy mind and body. Practicing Qi Gong has, in turn, led Damien to many new opportunities, adventures and life-changing decisions.
Previously a keen sportsman, Damien is keen to work with sportsmen and women to assist them, not only on their road to recovery, but also in injury prevention. Acupuncture encourages the body to function more efficiently, thereby reducing recuperation time, be that from training, competing or injury.
Aside from musculo-skeletal injuries and pain management, Damien is also able to help anyone suffering with headaches/migraines, sleep disorders, stress, back pain, allergies, fertility and gynaecological or digestive issues. Used as a general health maintenance practice, acupuncture is also very useful in helping maintain optimum health.
Damien takes a thorough and caring approach to his clients. He is committed to providing each individual with professional and informed treatment.
Contact us today for more information.
---