Member since 2007
Macquarie Chiropractic Clinic
Suite 1
6 Weedon cl
Belconnen ACT 2617
Servicing area: Belconnen, Australian Capital Territory
Infertility
Art
Movement patterns
...
Want to find out my availability, pricing or opening hours? Click on Send Me Details Now to get started.
Clicking on the Send Me Details Now button opens an enquiry form where you can message Donald McDowall directly.
At A.C.T. Pain and Wellness Clinic provides a compassionate environment and Post-Graduate trained staff to help you reach your health goals. We use Applied Kinesiology (Manual Muscle Testing) to bring you fast, enduring results.
ACT Pain & Wellness Clinic Belconnen - Chiropractic
---
Welcome to At A.C.T. Pain and Wellness Clinic

Our team of Chiropractors specialise in providing treatment that employs a range of Chiropractic methods that can be assessed by improved muscle strength, joint movement, less pain and improved reflexes.

Originally located in the suburb of Macquarie, our clinic is now located a few minutes from the Westfield Plaza, Belconnen. There is free parking at both the front and rear of the clinic.


Your First Visit
Suring your first visit, your Chiropractor will chat with you about your condition and identify the best treatment for your situation.

You will be asked questions about your overall health and any conditions you're concerned about. Your doctor will also ask about your family history, dietary habits and any other care you may have had (Chiropractic, Osteopathic, Medical, etc.), your job, and other questions designed to help ascertain the nature of your illness and the best way to treat the problem. We have a questionnaire that will give us some of this information.

Our questionnaires help your Doctor understand your body better and any conditions you are experiencing. We realise they can be tedious and at times repetitive, but they are an invaluable tool leading to better understanding of the cause of your problems. Please complete them as accurately as you can - our receptionists will be happy to help you, if you need it.

You will have a physical examination in accordance with your doctor's clinical judgement, which may include x-rays, laboratory analysis and other diagnostic procedures. A careful spinal examination and analysis will also be performed to detect any structural abnormalities which may be affecting or causing your condition. All of these aspects form a complete image of your total health profile, and are vital for you Chiropractor's evaluation of your problem.


Testing
Your Chiropractor may then undertake further testing to pinpoint specific problems. The testing is generally painless and involves studying the movement of your joints, including your spine. Our Doctors use Manual Muscle Testing to evaluate control and movement restrictions of your muscles. Various Nerve Reflex tests will be used, as will Posture Analysis. General skills of Physical Diagnoses, this includes locating the cause of your pain or discomfort. We are interested in why your structure is out of balance.


Treatment
Once all of that is completed and the doctor has identifed the treatment regime with you, then (if necessary) an adjustment is made.

An "adjustment," as doctors of chiropractic use the term, means the specific manipulation of vertebrae which have abnormal movement patterns or fail to function normally. Doctors of chiropractic spend years learning motion palpation (the art of examining by movement or touch) and other forms of spinal examining procedures, so that they can administer specific and appropriate spinal adjustments.

Once your Doctor has identified the problem, he/she will begin your Chiropractic care by giving adjustments or "manipulations." Specific attention will be paid to the area of your spine where a spinal derangement or "subluxation" has been detected. Adjustments are usually given by hand or "activator" type instruments, and involve the application of pressure to the areas of the spine that are out of alignment or that do not move properly within their normal range of motion.

Doctors of Chiropractic use a variety of sophisticated and varied techniques, and the specific procedure to be used will be determined and explained completely to you following a careful evaluation of your radiographs and physical findings.

Under normal circumstances, adjustments don't hurt. The patient may experience a minor amount of discomfort during the adjustment which lasts only seconds. Adjustments or manipulations are extremely safe. The risk factor is estimated to be in excess of 1 million to 1.


The Treatment Room
You will be asked to come into an Examination and Treatment room that is equipped with a special table. The doctor uses the table to help them maximise your comfort and make the treatment as efficient and effective as possible. You may be asked to lie face down, face up or sit on the table, depending on what the doctor may need to do.
Chiropractic is efficacious in the treatment of:



Infantile Spasms




Infertility




Immune Conditions




Back Pain




Neck Pain




Headaches




Migraine




Hand and Wrist pain




Gastrointestinal Issues




Conditions relating to Occupational Overuse and Repetitive Strain




Tennis Elbow




Knee Pain




And much more!



---
For more information about Chiropractic treatment or the Doctors at A.C.T. Pain and Wellness Clinic, call, visit our website or click on one of the buttons below to make contact.
---
---
Service categories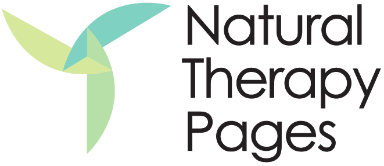 Macquarie Chiropractic Clinic