Learn how your food, exercise, sleep & stress affects your health based on your glucose biomarkers.
Now available for non-diabetics.
Join the Vively waitlist now to get a 30% discount.
Join the waitlist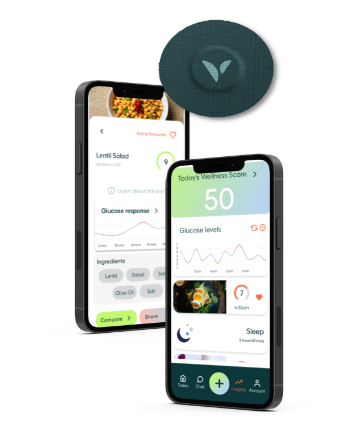 Clicking on the Send Me Details Now button opens an enquiry form where you can message Dr Manny Zialcita directly
Send Me Details Now
"At Chiropractic Health Plus, we want you to be at your best optimum health and live your life to the fullest without pain, stress and disease. "
Chiropractic Health Plus
Servicing area
Eastern Service Rd , Springwood, Queensland
---
Focus areas
Stiffness
Sciatica
Stress management
Nervous system
Aches & pains
Sinus
---
CHIROPRACTIC
What can Chiropractic do for you?
Chiropractic is safe, effective and provides long lasting relief from a wide range of symptoms that lead to poor health. A lot of people are not aware of these symptoms that are frequently relived with chiropractic care:
Migraine headaches
Back & Neck pain
Arm & leg pain


Sciatica
Some allergies
Menstrual cramps


Carpal Tunnel Syndrome
Sinusitis
Fatigue


Arthritis
Stress
Sleeplessness


Whiplash
Stiffness
Numbness


Work injury
There is no need to live with your PAIN. We can help.
Why does it work?
Chiropractors treat the problem--not the symptom-- by relieving vertebral subluxations in your body to get you back to optimum health.
A vertebral subluxation is a stress response. Muscles go into spasm, spinal bones lock up, and adjacent nerves are choked or chafed. This interferes with the control and regulation of your body and garbles communications between the brain and parts of your body. Distorted nerve communications can be an underlying cause of many health problems beyond just headaches and back pain.
With an all - natural approach to health, Chiropractors correct spinal misalignments which interfere with your nervous system. The central nervous system in the spine serves as the pathway for all of the body's communication. Only a chiropractic examination can detect vertebral subluxation, and only specific chiropractic spinal adjustments can reduce their effect to your nervous system naturally by removing interference so that all of your bodily functions, your organs and your immune system can operate at the maximum efficiency nature intended.
Why Should I Visit a Chiropractor?
Chiropractic is the ideal choice!
Chiropractic is drug free

Chiropractic is safe and natural

Chiropractic is backed by research

Chiropractic is the third largest health profession after medicine and dentistry and the fastest growing health profession in the world today.

Chiropractors enjoy one of the highest levels of patient satisfactory in healthcare.

People who receive chiropractic care take less time off work and recover faster from injuries.

Over 16 million Australians have turned to chiropractic as their first step towards better overall health.

Chiropractic care helps many people to naturally relieve aches and pains and the symptoms of a wide range of conditions, and to grow more vibrantly healthy.
---
About our Chiropractor
Dr. Manny Zialcita earned his Doctor of Chiropractic degree at Life University, Atlanta USA as well as his Bachelor of Science degree from Excelsior College.
He interned and later joined a Medical/Chiropractic Wellness Center in Atlanta where he worked closely with medical doctors as well as physiotherapists, specializing in the treatment and correction of acute musculoskeletal injuries brought on by motor vehicle accidents.
Dr.Manny moved to Brisbane and in October 2007 opened Chiropractic Health Plus - a chiropractic clinic that works alongside other natural health services. Dr. Manny specializes in treating headaches, back pain, whiplash and other musculoskeletal injuries. He uses a number of highly effective adjusting approaches and combines different therapies with his treatment to help improve spinal biomechanics and reduce nervous system interference. The approach used on each patient is different and based on judgment and years of experience.
Dr. Manny's goal is to serve the community by providing a number of natural health services to everyone that needs it, as well as to offer high quality chiropractic care to all patients by using gentle effective techniques to improve their overall quality of life.
OUR FACILITIES INCLUDE:
HICAPS (on the spot claiming) for most health insurances

EFTPOS/credit card payment facility

Free parking

HBA (chiropractic) preferred provider
BUSINESS HOURS
Chiropractic:
Monday, Tuesday, Thursday 9:30am to 7:00pm
Wednesday CLOSED
Friday 3:00pm to 7:00pm
Saturdays 9:30am to 12 pm (Alternate Saturdays)
---