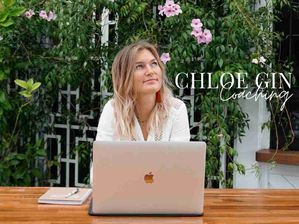 Member since 2020
Chloe Gin Hypnotherapy & Coaching
NORFOLK AVENUE
9 NORFOLK ave
Surfers Paradise QLD 4217
Servicing area: Gold Coast
Depression
Counselling
Mantra
...
Want to find out my availability, pricing or opening hours? Click on Send Me Details Now to get started.
Clicking on the Send Me Details Now button opens an enquiry form where you can message Hypnotherapist and Mindset Coa directly.
Do you feel like there is more to life than what you are currently experiencing? Is your past still affecting your life today? Do you want to feel more aligned with your life, more relaxed and happier in general? Do you want to change your habits, quit smoking or loose weight?
Give me a call and we can have a chat, each session are individual and personalised.
Chloe Gin - Hypnotherapy & Coaching
Hi my name is Chloe Gin, I work as a Certified Master Hypnotherapist and Mindset Coach, offering a safe, supportive and non judgemental atmosphere where you can be supported to explore and improve your mental and emotional health.
Hypnotherapy
Hypnosis is a very powerful process when it comes to habits and behaviors because it works with the unconscious mind. All our behaviors, beliefs and habits are engrained in our unconscious mind. So, even though we really want to change consciously, either for quit smoking or loosing weight or anxiety, our unconscious mind is running a different program in the background. So you experience an exhausting battle between knowing what you should do and not being able to do it. Our unconscious mind is the mind who runs the body, you don't consciously think about breathing or making your heart beats right? All our functions and behaviors are runned by our unconscious mind and this is why it is so hard to change.
Hypnosis allow to talk directly with the unconscious mind and change the program installed with another program more empowering for you. That's the reason why hypnosis works so well, it's because the change happens in the unconscious where all the programs are stored. It allows you to change easily and effortlessly.
>> QUIT SMOKING SESSION
I have a brilliant system that helps you quit smoking in just 1 session. The session takes 3 hours, one on one on Zoom with me or face to face if you are located on the Gold Coast.
Hypnosis is a very safe, gentle and natural process yet extremely powerful when it comes to releasing old, unwanted habits. The session is pleasant and relaxing. It combines advanced hypnosis, NLP, reframing and follow up support structures.
My personal success rate is 100% because before the session I make sure that you have all the things you need to be successful. You'll have to fill up a form with your history so I understand your past and why it didn't work before if you tried to quit and you'll have a task to do before the session to show that you are 100% committed to your new life. This session is for you only if you are committed to quit forever.
Session duration: 3 hours
Investment: 450 AUD (equivalent to 9 packets).
Deposit to book the session $100.
If the price scared you, here's a little calculation: If you smoke 3 packets a week, you spend on average $7000 a year on cigarettes destroying your health.
I also offer a back up session if needed, however none of my clients needed it.?
Are you ready to be free of cigarettes forever?
If you want to book the session, want to know more or have a chat about it, contact me on +61 449 787 907 or send me an email at
>> OTHER HYPNOSIS SESSIONS
For any other session, message me, email me or call me so we can have a chat about it. As each session is individual and personnalized it would be different for each person. Most of session takes around 1h or 1h30, the price will be accordingly.
Let's have a chat and see if we're a good fit to work together.
Neuro-Linguistic Programming and Time-Line Therapy Session
I work as a certified NLP, hypnotherapist and Time-Line Practitioner. These techniques are one of the most rapid and effective ways to release emotions attached to past events such as PTS (post traumatic stress).
The traumatic event can be great or small, could have happened recently or years ago. It could be something that happened, something that someone said or did that you haven't been able to let go of yet.
Is it for me?
If there is something in your past that is getting in the way and still causing you emotional distress, this technique has incredible results. You'll let go of the emotions that hold you back and free yourself up so you can go on with your life in a relax and control way.
How much does it cost?
Only 3 sessions are necessary: $100 each
LIFE COACHING SESSION
What's life coaching?
I work as a Holistic Life Coach. My mission is to help men and women bloom up and rise to become who they're truly meant to be. I help you identify your goals, your limiting beliefs, your challenges, obstacles you face and develop an actionable plan to achieve them so you can reach your desired results.
Is it for me?
If you tried counselling, traditional therapy and you still feel like something is missing, you feel unfulfiled or lost then yes, this is this the right thing for you.
If you're currently dealing with anxiety, depression, stress, grief and loss, relationship difficulties, personal crisis, life changes, self esteem and confidence building, personal growth and healing, you are in the right place. If you feel like there is more to life than what you are currently experiencing, this is the time for you to level up and live your life on your term.
If you have enough living a life pleasing everyone else but you, if you want to feel more confident, clearer, more align and improve your relationship with others you are one decision away from changing your life. If you're looking for some change in your life but not sure where to start or what to do and you feel like having someone by your side who's been through the same thing will help, then it's the perfect time for you to take action and start this change now.
My mantra is : "Transform your mind, Transform your life"
How does it work?
- You'll fill up a form to give me a bit more details on what is it that you want, what's your biggest challenge right now, so I can design a coaching program adapted for you.
- I'll get back to you in few days so we can have a chat together about what you'd like, where you are right now in your life and see if we're a good match.
- The session are available online (Zoom) so you can grow and rise from the comfort of your home.
- We'll have 8 sessions (60min) together to work on your mindset, your goals, your problems and what's currently stopping you. Why 8? Your mindset has been created since you were born, if I was telling you, in 1 session we are going to change your entire life, would you believe me? Of course not, and so wouldn't I. Our mindset is our biggest asset in our life, and to change it we first need an insight/breakthrough, then we need to fully embody this new belief and it comes with practice and repetition. Changing your habits and your life will happen if you're ready to put on the work and rise higher than your fears.
You deserve this greater life and you're just one decision away.
This is for you if you want to experience a happier and healthier mental life, if you're done overthinking, if you done pleasing everyone else but you, if you're done with emotional burst, if you're done with not taking care of yourself, if you want to improve your relationship and if you want more than what you're currently experiencing. Yes, you deserve a better life!
Not sure it's the right thing for you yet?
Totally ok, you don't know me yet. Book a free discovery call so we can get to know each other first. You can also have a look to my website www.chloegin.com and follow me on my social media @chloegin_coaching on instagram @Chloe Gin on Facebook and Linkedin.
Let's chat, book a call, can't wait to meet you.
Qualification details
Holistic Mindset Coach, Neuro-Linguistic Programming, Master Hypnotherapist and Time-Line Practitioner Certified
---
Service categories
This practitioner provides online consults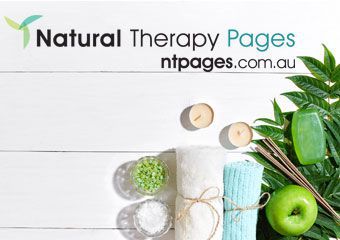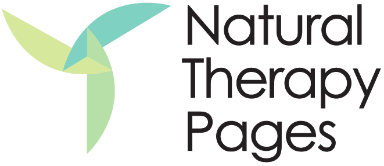 Chloe Gin Hypnotherapy & Coaching