Christine Champion
Servicing area: St Kilda and surrounding areas
Emotional issues
Meditation
Remedial massage
...
Want to find out my availability, pricing or opening hours? Click on Send Me Details Now to get started.
Christine draws upon her long experience of practicing reiki, aromatherapy, and shiatsu in a variety of professional settings. These therapies are compatible with reflexology and work supportively in their understanding of the energetic connection between organs and systems.
Complementary Therapies
---
Reiki
Reiki is an energetic, gentle, hands-on therapy which has its origins in ancient Tibetan sutras. A wonderful adjunct to other modalities as well as a stand-alone therapy, reiki helps to restore balance in body, mind, and spirit. Reiki is especially effective in grounding clients with emotional issues, insomnia, anxiety, and depression. It also helps to gently assuage pain. Reiki is a'life force energy'; universal energy is channelled through the chakras to enhance healing. These chakras coincide with the Western endocrine system and work supportively with reflexology and massage therapies.
Aromatherapy
Can essential oils really support body systems?
The olfactory system is a powerful tool to support health and well-being. The essential oils once inhaled pass via the olfactory nerve to the limbic brain where they interact with the various body systems: the endocrine system, visceral motor, and somatic motor effectors, and more. The properties of each essential oil are used to support these systems: e.g. Geranium is an endocrine regulator, stimulating liver and pancreas and would be indicated for diabetes together with a synergy of other oils, for example, sweet basil as a nervine to calm nervous fatigue, and/or ginger CO2 for peripheral circulation, (Contraindicated if on blood thinners). Aromatherapy is used in conjunction with other body therapies or on its own. It has many methods of application, the main ones Christine uses are in dilution with massage oil, or creams, and diffusers.
Shiatsu
Shiatsu is an energetic healing which balances body systems by applying pressure on specific meridians and acu-points. Serizawa (an eminent scholar and teacher of shiatsu), refers to the importance of a tsubo at the tip of the foot, (Stomach 45) in connection with treating stomach problems. This approach compares with reflexology in the understanding of the energetic connection between organs and systems. Christine is excited by this as she loves to work across modalities which are compatible.
Meridians and Reflexology
A distinguished reflexologist, Dougans in 'The New Reflexologist' 2006, linked meridians with reflexology, noting the insight they gave to disease pathways. Dougans asserts that the reason foot reflexology is so powerful is that 'the six larger meridians – those that actually penetrate the major organs … all begin or end in the toes'. 'It seems logical to combine reflexology with meridian therapy in order to provide a more comprehensive and effective treatment programme'.p.10, and is in her words this a 'most useful assessment tool.'
---
See Also...
About Christine Champion
Supporting health and wellbeing through reflexology, remedial massage and other complementary therapies
---
Service categories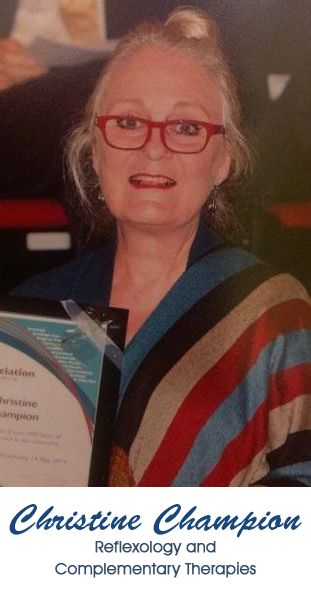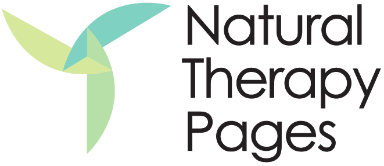 Christine Champion