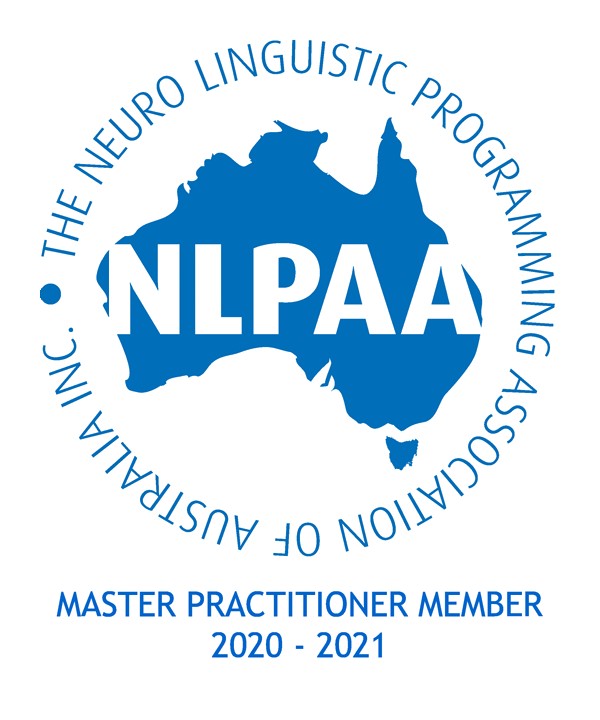 Member since 2009
Christopher S Miller
CHRISTOPHER S MILLER
62-64 King William st
Kent Town SA 5067
Servicing area: Adelaide, South Australia
RE-PROGRAM LIMITING BELIEFS, EMOTIONS, AND DECISIONS.
HOPELESSNESS TO POSSIBILITY
HELPLESSNESS TO COMPETENCE
WORTHLESSNESS TO DESERVEDNESS
Neuro-Linguistics & Quantum Linguistics
USE THE LANGUAGE OF YOUR MIND TO GET WHAT YOU WANT
Neuro-linguistics (mind language); Quantum Linguistics (discovering and aligning linguistic incongruencies between the surface and deeper meanings); TimeLine TherapyTM techniques (how our memories are encoded and stored); Ericksonian Hypnosis (metaphorical, permissive and indirect); Traditional Hypnotherapy (authoritarian); Neuro-Chromatics (Colour psychology); and Chromo-Therapy (the language of cellular communication), are tools for enhancing personal development, and they assist in the re-wiring and re-programming of the neural network pathways via the subconscious mind.
If you are ready to let go of limiting emotions, beliefs, decisions and behaviours from the past, and present, and if you are ready to create the future the way you want it, then these modalities are the new, semantically-packed, quantum-linguistic and quantum-chromatic tools to assist your change.
How many times have you wondered when a real change is going to happen in your life? Well, the time is here for you to make the change and have a compelling future by eradicating the barriers that have been holding you back.
After all, a compelling, colorful, and bright future is something you do want, do you not?
Christopher is a Master Neuro-Linguist, Master TimeLine Therapy
TM
Practitioner, and Master Hypnotherapist. He holds degrees and diplomas in Colour Therapy, Clinical Hypnosis, Education, Teaching, and Training & Assessment: he has been in clinical practice for 25 years. He offers individually-designed programs to assist you to achieve your outcome and help you take back control of your life. These safe, non-invasive interventions are extremely powerful techniques to assist you to regain personal power.

ABN 15 206 717 346
NEURO-LINGUISTICS:
DETECTING AND RE-PROGRAMMING CRITICAL PATTERNS
---
YOU ARE IN CHARGE OF YOUR MIND: THEREFORE YOU ARE IN CHARGE OF THE RESULTS.
Neuro-Linguistics may be the most powerful vehicle for change in Modern Psychology. It is a model from Cognitive Psychology of how we process information and how we communicate with ourselves and with others. It is an innovative approach to understanding and directing human experience, communication, and behaviour. It is a synthesis of a number of disciplines and offers a systematic method for achieving consistently-outstanding results across a broad spectrum of experience. It presupposes that behaviour can be changed by specific language (including the language of colour) and by the constant updating of a person's mental software, and focuses on detecting critical patterns in human behaviour and building models of our contextually-determined actions, thinking, and states of mind. It is very intimately concerned with the way we choose to behave.
Critical patterns in the form of 'mental maps' are stored in the subconscious mind, often in a metaphorical form. Understanding our own mental maps and programs can help us adjust the way we are, or adjust the way we have experienced something. Understanding someone else's maps helps us communicate more effectively to them. All our experiences are stored in the subconscious mind, but far from being merely a repository, the sub-conscious also has the capacity to imagine future scenarios including consequences, deliver intents solutions, and bring other resources to full consciousness for the purpose of creating specific outcomes.
Whether you think you can or whether you think you can't, you are probably right!
Neuro-Linguistics is a set of techniques or tools for enhancing personal development. These tools assist people to perform better and live more productive lives. NLP techniques can assist you to change limiting beliefs, behaviours, habits and life-long fears by interrupting old and unwanted programming, and then installing new strategies so that the new behaviours become automatic and make life more rewarding.
* NLP helps you find out what you want and how you can get what you want.
* NLP opens doors to hidden resources, improves your ability to concentrate and learn, and paves the way for more possibilities.
* NLP changes your behaviour positively so that you can have new experiences and assist in the elimination of intense fears, stress, guilty feelings, anxiety, doubt, sadness, and unwanted addictions.
YOUR BRAIN IS A CYBERNETIC MECHANISM: IT CREATES BEHAVIOUR FROM WHATEVER YOU FOCUS ON
NEURO-LINGUISTICS AND HEALTH
To a greater or lesser extent, we create our own health. Our bodies metabolize not just food but all our experience. Mind and body are constantly influencing each other towards health (balance) or illness (inbalance). Neuro-linguistics works on the premise that our beliefs and values directly affect our health, and that changing our beliefs has a direct impact on even the most serious of illnesses. Neuro-linguistics provides elegant techniques for engaging your own body's ability to heal rapidly: the Psycho-Neuro Immunological (PNI) Connection! Your body wants to heal itself but thought patterns may be blocking that healing. Neuro linguistics helps you to identify and change limiting beliefs that are at the root of conflicting beliefs such as "part of me does but part of me doesn't ". To change behaviour you MUST change it at the subconscious level: otherwise, the change will be temporary.
CYBERNETIC PERSPECTIVE: THE HEALING CYBERNETICS OF MIND AND BODY
Cybernetics is about relationships and how they work within systems or networks. A cybernetic perspective focuses on systemic factors revolving around the client's condition. The first step when taking a systemic approach is to clearly imagine the desired state of well-being. Setting this outcome facilitates the change process because the mind has the ability to naturally organize itself around images or beliefs about getting better. Once you set a goal, the subconscious will create the behaviours to achieve that goal. If you have no goal or direction, you will simply get more of the same old behaviour. Neuro-Linguistics then helps us take out the roadblocks (the limiting beliefs) that keep us from healing ourselves.
THE NERVOUS SYSTEM IS A QUANTUM-MECHANICAL DEVICE: A CYBERNETIC ORGANISM THAT IS POWERED BY MIND AND THE PICTURES WE GENERATE
QUANTUM LINGUISTICS
---
Quantum Linguistics is a language system that takes into account the Quantum nature of the human nervous system: it sees the human nervous system as a holographic unit, a quantum mechanical device powered by the mind: literally powered by the pictures and self-talk we generate. So whatever we picture we get! Mechanistic sciences like astronomy, chemistry, and Newtonian physics are essentially mathematical, and even biology and psychology are based on calculation and measurement such that mind is merely a name for certain patterns of electrochemical interaction in the brain, and the universe as a whole consists of nothing but an inexorable flux of physical actions and reactions with solid bodies moving in empty space. People are reduced to mere sub-patterns of an inherently meaningless universal pattern as mechanistic science has become widely accepted as the only source of genuine knowledge.
Our mechanistic concepts of space, time, matter, object, cause and effect have been turned upside down by Quantum Physics: the notion of empty space has suddenly lost its meaning and the concept of solid objects has been shattered. Quantum Physic's theoretical concepts strangely converge with many Indigenous world views that have been held for eons. Australian First Nations peoples, for example, see all living and non-living things as interconnected, and although there are various autonomous parts – human, animal, inanimate (shapes and boundaries around shapes) – the emphasis is on connectedness and the responsibility for homeostasis or ecological balance.
Richard Bandler and John Grinder made neuro-linguistics into a base theory and simultaneously into a tool for therapy. Dr. Tad James in Prime Concerns, citing Dr. Paul Goodwin's Foundation Theory, goes further and suggests the human body is a quantum mechanical device, subject to the laws of quantum mechanics, and posits that behaviour can be moderated via the effective use of language. He asks, "how do we structure our language (mental pictures and sounds) in such a way to effect change in the device?" He has given us a language process based on Quantum Physics. He suggests functional blockages in the nervous system are the result of 'parts' (subpersonalities) which have been created at various times in our lives, perhaps via modeling or arising out of traumatic incidents, and these non-integrated parts are the source of in-congruency and imbalance in the system.
Designing interventions based on integration and inductive language (specific to global) rather than deductive language (global to specific) blows out the boundaries of the parts because of the inductive pattern. Finding the incongruence between the surface and deeper meaning of words forms the basis of a 'Prime Concerns' intervention and highlights what is missing and needed at a deep linguistic level. After all, our values are predicated on the deeper linguistic connections.
---
Service categories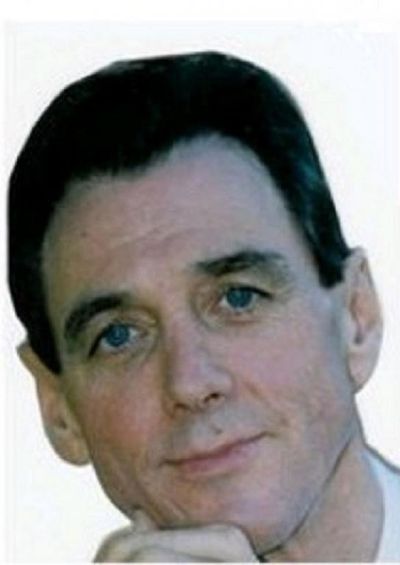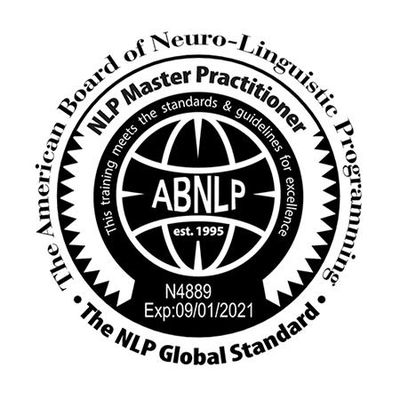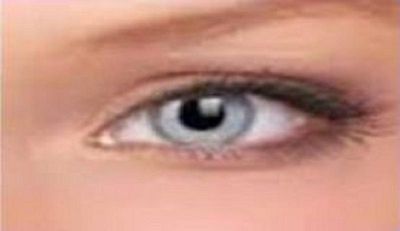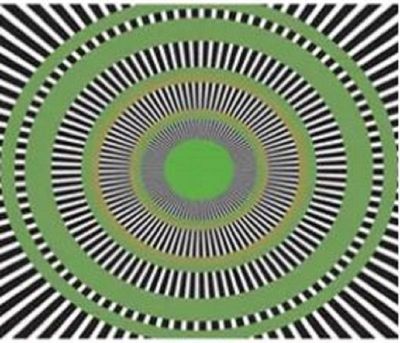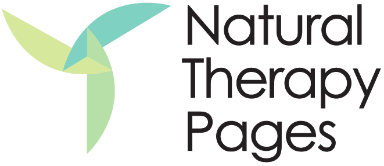 Christopher S Miller