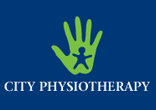 Want to find out my availability, pricing or opening hours? Click on Send Me Details Now to get started.
Send Me Details Now
Clicking on the Send Me Details Now button opens an enquiry form where you can message City Physiotherapy & Sports Injury Clinic Adelaide directly
At City Physiotherapy Adelaide we work closely with our onsite Remedial Massage Therapist Pavel Pracny.  Pavel originates from the Czech Republic & has been practising as a Remedial & Sports Massage Therapist for many years.  He is highly skilled and qualified in many forms of therapeutic Massage.  Massage has many benefits for your health and wellbeing. Massage therapy provides relief from muscle tension, pain, inflammation, can increase your flexibility and mobility and will help to remove waste products from your tissues.   Massage can also assist in post running, sports or surgery recovery and rehabilitation as well as reduce stress and tension held within your body.  Massage therapy will increase the blood flow through your muscles to promote healing, relaxation and wellbeing.
City Physiotherapy & Sports Injury Clinic Adelaide - Massage
Servicing area
Adelaide CBD
---
Focus areas
Wellness
Tight muscles
Taping
Lifestyle
Fitness
Pain relief
---
---
At City Physiotherapy your hands on Physiotherapists may perform some massage and soft tissue release techniques as part of your physiotherapy treatment. If they feel you would benefit from a specific or concentrated massage therapy treatment they will refer you to our Remedial Massage Therapist Pavel Pracny. Our massage therapy services are either 1/2 hour or 1 hr appointments.
Remedial Massage
Remedial Massage Adelaide with our Massage therapist Pavel will help to relieve your muscular aches and pains or joint problems. Remedial massage techniques can also be used to assist in the recovery and rehabilitation from surgery and injuries you are carrying. The techniques work on your muscles, ligaments, tendons, fascia and skin.
Remedial Massage additional benefits include:
reversing the effects of prolonged stress and tension in your body
release of painful muscle spasms
relief from tension headaches and neck pains
breaking up adhesions and scar tissue in painful and stiff muscles and tendons
improve recovery of sprained joints and strained muscles
can be tailored to focus on the specific body regions and muscles relevant to activities/ exercise or sports
Remedial massage can involve deep tissue release massage in order to relieve tight muscles or to break up tight knots or adhesions. If you prefer a gentler approach then our massage therapist will adjust their treatment to meet you specific requirements.
Transverse Friction / cross fibre massage
Therapeutic & Relaxation Massage
Relaxation massage can be lighter in pressure and is very effective in stress release ( whether personal or work related ) or chronic pain treatment. It is usually a more flowing massage that can also involve kneading, rubbing tight muscles and petrissage to return blood in the direction of the heart. The aims are to improve your circulation, flexibility, reduce stress, increase oxygen levels and the release of toxins.
Therapeutic massage is usually a firmer pressure massage than relaxation massage but less than deep tissue Remedial massage.
Sports Massage
Sports massage involves massage on all major muscle groups involved in a particular activity or sport. Often sports massage is performed just prior to and not long after the participation in a sporting event, running or exercise. Sports massage is an important component in the management and rehabilitation of some soft tissue injuries. Pre-event Sports Massage therapy uses techniques deisgned to stimulate your muscles, circulation and the nervous system to activate and wake them up. Post-event Sports Massage therapy has a focus on specific areas and is designed to relax and lengthen your muscles. Sports massage will also improve your recovery and to help prevent aches and pains from lactic acid build up. Sports Massage therapy is suitable for anyone who is active, no matter what age or levels of fitness.
Sports Injury Massage
Sports Injury massage is usually a firm or strong massage. The specific aim of the sports Injury Massage treatment is to help prevent and manage injuries. It is an important factor in enhancing running, sports or exercise performance. Sports injury massage will focus on the regions of bio mechanical stress in your muscles. The aim is to relieve any stress prior to it becoming an issue. Regular sports injury massage will help you to maintain flexible muscles, keep your joints moving freely and also help to reduce any muscle pain or aching after vigorous exercise or training.
Sports injury Massage treatments are offered by our Physiotherapists and remedial Massage therapist. Our Physiotherapy team are highly skilled in the treatment of all sporting injuries and your Sports Physiotherapy treatment may also consist of other modalities such as taping, hot/cold packs, bracing, dry needling, corrective exercise, rehabilitation exercises, modification of exercise, implementation of sports specific drills, bio mechanical assessment and functional training.
Directional tissue release
Post Surgery Massage
Post Surgery Massage uses a variety of different massage techniques such as of deep tissue massage, trigger point therapy, transverse frictions and stretches. The aim is to reduce your pain and dysfunction, to minimise or prevent any scar tissue formation and to encourage healing after surgery.
When your body has undergone the intervention of surgery it is important to create normal muscle tissue and fascia tension and to normalise the nervous system. This type of hands on post surgery massage can also assist in your acceptance of the surgery and the associated psychological trauma associated with surgery that some of us may feel. It is particularly useful for women who have undergone mastectomy and can assist in the body brain connection to promote normalised movement. This type of treatment can be performed by our Physiotherapists or our remedial massage therapist and is suitable for anyone who is recovering from surgery, illness or injury.
Trigger Point Massage
The aim of trigger point massage therapy is that we focus treatment on the very sensitive and tight areas within your muscles known as trigger points. The trigger points can refer pain to other areas of your body making you feel sore. By applying specific pressure we aim to reduce or eliminate your trigger points.
Sometimes a trigger point is described as a muscle knot or muscle lump. The function of that muscle is affected because there is a greateter amount of tension within it and it also becomes weaker with the trigger points within them.
Trigger points appear in your muscle for a variety of reasons. It can be a result of direct trauma as in a knock, bruise or sports injury. They can develop from over use injuries such as repetitive work tasks or movements and postures you adopt throughout the day. They can be the result of holding your muscles in constant tension due to stress, anxiety or habit or from surgery. At City physiotherapy & Sports Injury Clinic our Physiotherapists and our remedial massage therapist can perform trigger point massage therapy to assist you in feeling better and helping your body to become well.
Myofascial Release
Myofascial release or connective tissue massage works on the release of tension in your fascia.
What is Fascia?
The fascia is connective tissue that lies beneath your skin that connects and acts to separate or divide your soft tissues and everything else in your body from each other. It is one continuous layer of tissue that acts as a support structure to your bones and your soft tissues.
Myofascial release massage helps to lengthen and and improve flexibility in your fascia. by having better movement in your fascia we create more room for your muscles, nerves, blood and lymphatic fluid.
Your fascia covers every muscle, creates a lining in your bodies cavities and literally encloses your body underneath your skin. If you have tight fascia this can restrict or inhibit normal muscle movement resulting in pain.
Sometimes our bodies store tension from past injuries or trauma and these pains can be remembered within the nervous system. Often the release of your fascia and normalisation of tension and movement within your body can eliminate these past issues and assist in freeing up your body fallowing you to achieve overall wellness.
At City Physiotherapy & Sports Injury Clinic our Physiotherapists and remedial massage therapist can perform myofascial release techniques to enhance your overall wellbeing and muscle function.
---
Bookings are essential for all Pilates assessment and classes. Please call our friendly reception at City Physiotherapy on 8212 4886 to make a booking or for more information on Pilates visit our website at www.cityphysiotherapy.com.au
---