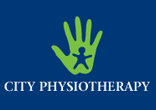 City Physiotherapy & Sports Injury Clinic Adelaide
Clicking on the Send Me Details Now button opens an enquiry form where you can message City Physiotherapy & Sports Injury Clinic Adelaide directly
Send Me Details Now
Prevent injuries, improve flexibility and strengthen your core with Pilates.
City Physiotherapy & Sports Injury Clinic Adelaide - Pilates
Focus areas
Wellness
Tight muscles
Taping
Lifestyle
Fitness
Pain relief
---
---
City Physiotherapy offers one on one Physiotherapist Pilates sessions as well as small group Pilates classes Monday to Friday.
Our classes are achievable during your lunch break or after work for a duration of 45 minutes. Our Pilates class exercises are performed on a variety of Pilates equipment such as reformer and trapeze table as well as incorporating matwork, chi ball, magic circle and swiss ball core strengthening. The classes are claimable under your private health insurance physiotherapy extras making them very affordable.
At City Physio Pilates we will tailor your Pilates exercises to your individual requirements. If you are a beginner we will start with easy achievable movements or if you are already fit and want to improve we can make your Pilates workout difficult so you get the most out of your session as you want. Of course we will be mindful of any injuries or weaknesses you present with and work with you over time to make improvements and keep yourself strong.
What Is Pilates?
Pilates is a unique method of developing good muscle condition in your body. Pilates uses the integration of muscle control, breathing, endurance and strength training, body awareness and flexibility. The foundation of Pilates is gaining control and endurance in your core postural muscles. These muscles help you to maintain good posture as well as provide a foundation from which you move the rest of your body, whether through participation in sports, walking, running, cycling or any movements that your body makes.
How Does Pilates Work?
Your Pilates Physio at City Physiotherapy will focus your attention to developing controlled movements in the muscle groups that you specifically require strengthening as they may present as being weak. By focusing on precise and smooth flowing movements you gain greater control over your body. You may have a week core, it may be weak gluten or a weak upper back or shoulder. Pilates can be tailored to work specific regions of the body with specific movements.
Pilates can be used for rehabilitation from injury as well as for improving general overall fitness and flexibility.
Benefits Of Pilates
Pilates is however of great benefit for those wishing to:


Improve posture


Improve bone density


Decrease pain





Improve muscle tone and strength


Flatten and tone abdominal area


Antenatal and Postnatal exercise


Improved balance


Injury Prevention


Wellbeing


Relaxation


Improve fitness


Improve flexibility


Improve muscle endurance





Improve sports performance such as football, golf, running, cycling, basketball, netball, tennis, cricket and more




Cross train for sports or other gym based exercise







Why Try Pilates?
Pilates is good for anyone wanting to improve their Physical fitness. There are no age restrictions as long as you can safely perform the movements we will tailor your Pilates exercises to your level. Pilates can assist in the recovery and/ or treatment of the following:


Neck Pain


Back Pain


Pregnancy


Hip Pain


Shoulder Pain


Arthritis


Osteoporosis


General Fitness


Lower Limb Pain


Groin Strains


Knee Rehab


Headache


Disc bulges


Weight loss


Scoliosis


Why Come & See Us?
At City Physiotherapy Pilates in Adelaide your physiotherapist will partner with you. You will undergo and initial assessment that will identify your Pilates goals as well as highlighting areas that need work. Your Physiotherapist will work with you one on one until we feel you are safe and able to enter the small group class with some confidence in knowing how to correctly and safely engage your core and use some of the equipment safely. We will the work wiht you in very small group classes to achieve your goals.
The classes we have on offer are:


Clinical Pilates


Core Strength and Back Pain exercise


Pilates, stretch and tone


---
Bookings are essential for all Pilates assessment and classes. Please call our friendly reception at City Physiotherapy on 8212 4886 to make a booking or for more information on Pilates visit our website at www.cityphysiotherapy.com.au
---