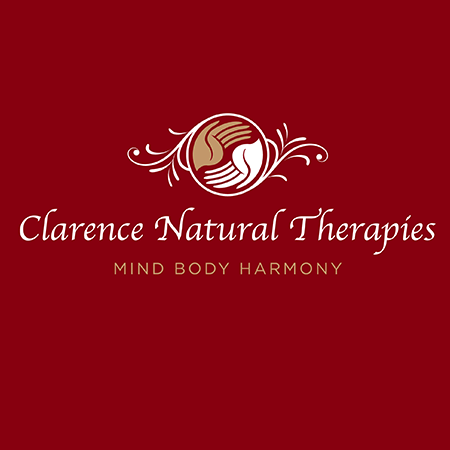 Clarence Natural Therapies
Want to find out my availability, pricing or opening hours? Click on Send Me Details Now to get started.
Send Me Details Now
Clicking on the Send Me Details Now button opens an enquiry form where you can message Clarence Natural Therapies Mas directly
Remedial Massage |  Ayurvedic Massage | Pregnancy Massage | Reflexology
Massage and Reflexology
Servicing area
Clarence Valley
---
Focus areas
Tinnitus
Adolescents
Arthritis
Hormonal imbalance
Menopause
Muscle pain
---
---
Remedial Massage with Sharon Hales
Remedial Massage Therapy assists a wide variety of health disorders whether it is insomnia; headache; depression and anxiety; back pain; arthritis; high blood pressure; chronic pain or constipation- studies have shown that remedial massage provides positive benefits for many health disorders.
As a remedial massage therapists Sharon is trained to assess your body, observe changes over time, and design individual treatment plans for each client. Sharon uses specific techniques including remedial massage, acupuncture pressure points Kinesiology, TCM cupping, Bowen techniques and therapeutic essential oils to address individual physical needs.
Benefits of Remedial Massage
Good massage techniques are a wonderful way of releasing trigger points, stretching and elongating muscles and breaking down adhesions.
Remedial Massage therapists focus on areas that are stiff, injured or in discomfort.
By increasing the blood flow to the tissues and releasing the tension, massage not only helps alleviate the pain, but can also help eliminate toxins, reduce both emotional and physical stress, increase levels of mental clarity and alertness. In addition, massage increases circulation and improves lymphatic drainage, which provide a boost to the immune system's effectiveness.
---
Ayurvedic Massage with Leanne Moore
Ayurvedic Full Body Massage (Abhyanga)
A sublime full body massage from India that honours your individuality. Each massage will vary according to specific needs..... There is a focus on bringing all the qualities an individual requires for balance in life. For some, the style of massage will be nurturing, grounding, calm, warm and tranquil. For others, it may be stimulating and vigorous. Others may need a light, soothing and cooling touch. The herbal oils will also vary from person to person and from season to season.
Strength, stamina, health and vitality can be achieved through regular Ayurvedic massage. Abhyanga improves blood and lymphatic flow, loosens tight muscles, cleanses and vitalises the internal organs and calms the mind and nervous system, soothing away anxieties and suppressed emotions.
Massage for Muscular Skeletal Pain Relief (Basti)
A specific Ayurvedic treatment to relieve muscular-skeletal pain, stiffness and lack of mobility. During a basti treatment medicated herbal oils are warmed and poured into a receptacle over the site of the pain or stiffness. These oils penetrate deeply into the tissues, softening and loosening tight muscles and joints. A specialised massage is then applied. Hot herbal compresses complete the treatment.
It is an effective treatment for sciatica, frozen shoulder; tennis elbow; pain in the knees, lower back, neck, mid back and shoulder and to release emotional holding.​
Ayurvedic Hand, Foot and Head Massage
(Hastabhyanga, Padabhyanga and Shirobhyanga)
Ayurveda supports the notion that the whole body is reflected in the feet, hands and head. It is believed that regular foot massage will balance and cleanse the internal organs and soothe an agitated mind. The nervous system is soothed, the body and mind grounded, anxiety and insomnia relieved. The hand massage vitalises the whole being and balances the five elements through the fingertips. These elements of fire, air, water, ether and earth play and integral role in our health and healing according to Ayurvedic healing traditions. Ayurvedic head massage relieves tension through the neck and shoulders, calms and strengthens the brain and expands consciousness.
Padabhyanga, hastabhyanga and shirobhyanga has a focus on promoting a harmonious flow of vital life energy (or prana) through the marmas of the feet, hands and head. The marmas are vital life energy centres that strengthen organs and body functions and can assist in alleviating diseases and imbalances.
Please note there are more Ayurvedic Therapeutic Treatments on our Ayurvedic page.
---
Reflexology with Leanne Moore
Reflexology is a deeply relaxing treatment that soothes an agitated mind, calms the emotions and balances the whole being.
In reflexology the feet are the focus. Yet there is more to a reflexology session that just the feet. The feet hold a map of the whole being. So the organs, the glands, the tissues are reflected upon the feet, neatly packaged anatomically just as in the body.

By easing tension, tightness and tenderness from the feet we can have a beneficial effect upon the body. We are able to enhance the flow of prana (vital life energy) through every organ, each gland and the tissues in the body. Reflexology enhances circulation and improves the flow of lymphatics in the body. With enhanced pranic flow, the mind and emotions are soothed. A deep sense of relaxation is experienced.
Reflexology can easily become a self help tool for wellbeing. After a reflexology session I provide individualised reflexology maps for self treatment.
Thousands of documented case studies have demonstrated benefits for such conditions as PMT, migraine, sinus, menopause, back pain, neck pain, sciatica, asthma, tinnitus, stroke and menstrual irregularities.
---
ABOUT SHARON HALE
​Sharon Hale is a holistic wellness practitioner with over 18 years experience in the Natural Therapies Industry specialising in Kinesiology & Massage Therapy.

Her approach towards working with clients is to promote optimal health and wellness by following the philosophy that everybody is unique in their healing needs , that every body has an innate ability to heal themselves and that her role is to facilitate that journey.

Sharon will assist you to achieve a greater sense of balance and health from a holistic standpoint, taking into account your physical, nutritional, emotional, energetic and spiritual wellness needs. Sharon believes that when one of these important aspects is out of balance it can cause imbalances in other areas.

Her aim is to help you achieve increased health, energy, happiness, fulfilment, performance and productivity by removing blockages and stressors that hinder your growth. Sharon's goal is to facilitate balance and re-connection with your body, inner-self, values, goals and dreams and identify underlying issues that are creating illness and/or preventing you from achieving your goals, illness, limiting beliefs and behaviours so that you can break free from pain, achieve and maintain a state of vibrant health and happiness.

​As a client of Sharon's you will be treated as the unique individual that you are, Feeling supported in your journey, you can expect to be treated with care and discretion within an open, non-judgemental environment.
---
ABOUT LEANNE MOORE
Leanne has spent most of her adult life exploring wholistic medicine, specialising Reflexology and Ayurvedic Medicine.
She began exploring reflexology at 18 years of age and soon discovered that she enjoyed the quiet presence of working on another's feet. Leanne quickly became engrossed in studying the myriad of reflexology maps on the feet and her fascination and love for this eventually led her to study Reflexology professionally and begin a practice on the North Coast of NSW in 1993.
Her interest in Ayurveda developed as a natural progression from yoga, which she practiced from a young age. Ayurveda also soon became a passion. "I love the wisdom of this ancient Medical system, its gentle encouragement to align with nature's rhythms and the wholistic nature of its healing." She began studying Ayurveda in 2000 and has been practicing this ancient science in her clinic since 2006.
Leanne has a strong commitment in sharing these modalities. She has enjoyed teaching people to become professional reflexologists in a Diploma of Reflexology at the NSW School of Natural Medicine. As a member of the Reflexology Subject Matter Expert Group, she worked closely with the Australian Government to improve the standards of Reflexology training throughout Australia. Leanne teaches a variety of Post-graduate Reflexology workshops across Australia on Padaveda (blending Reflexology and Ayurveda) and has made several presentations at the National Reflexology Conferences. She is a leader in her field.
She has also taught Ayurvedic Massage and Ayurvedic Nutrition at the NSW School of Natural Medicine and faciliates Residential Retreats in Ayurveda, providing the opportunity for people to experience Ayurveda deeply.
Leanne perceptively and gently encourages people to find wellbeing and peace of mind with Reflexology and Ayurveda. She offers a variety of treatments in her clinic including Reflexology, Ayurvedic Consultations and Ayurvedic Massages and Treatments.
---
---