Member since 2008
Centenary Natural Therapies Clinic
My Jindalee Village
62 Looranah St
Jindalee QLD 4074
Servicing area: Servicing Brisbane, Centenary Suburbs and Ipswich
Blood analysis
Fitness
Herbalist
...
Want to find out my availability, pricing or opening hours? Click on Send Me Details Now to get started.
Clicking on the Send Me Details Now button opens an enquiry form where you can message the practitioner directly.
Looking for a professional Massage Treatment? Not sure which technique is right for your needs? Want to buy a gift voucher? Then we here at Centenary Natural Therapies in Jindalee are the ones to call
---
Free Comprehensive Health Assessment valued at $120
---
Centenary Natural Therapies - Massage Therapy
---
Best Treatments in Brisbane - Guaranteed.
If you have a better treatment somewhere else, we will give you a 100% REFUND of your last treatment

100% Money Back Guarantee



---
What Is Remedial Massage?

Remedial massage is the application of various techniques which are used to treat the soft tissue and muscular structures in the body. A typical massage will benefit the musculoskeletal, circulatory-lymphatic, nervous and other systems of the body and positively influence your overall health and well-being.



---
Massage Techniques and Services On Offer
Remedial Massage:
This treatment uses a combination of specialised techniques to locate and repair damage to joints, tendons and muscles.


Therapeutic Massage:
This technique increases the flow of blood from the arms and legs, in order to help stretch and lengthen connective tissues and muscles.


Deep Tissue Massage:
By relieving severe tension and by reaching deep into the thick muscles and their connective tissues, this treatment can help to separate knotted fibres and release both toxins and tension points.


Sports Massage:
This treatment is specifically used to help athletes and sportsmen and women to prepare their bodies for optimal performance. This treatment will also help you to function well during training, and recover post-event, plus it will also focuses on prevention and injury healing.


Relaxation Massage:
A systematic and flowing form of massage, this treatment is used to promote deep relaxation, relieve stress, improve well-being and blood circulation.


Structural Balancing:
This technique involves the correction of alignment issues, all of which are causing excessive muscle tension, pressure and stress on your joints. Poor posture can also be addressed, with this technique being gentle enough to be used by people of all ages.


Lymphatic Drainage:
Used to clear excess fluid from an area or from the whole body, this is a gentle form of massage which encourages the natural drainage of toxins from the muscular system.


Trigger Point Therapy:
Trigger points are often small knots in the muscles, that control the degree of muscle contraction and if disrupted can cause pain and discomfort. Active trigger points can cause muscle spasm and referred pain, while latent ones may cause future problems if not released and treated effectively.


Finch Therapy:
This technique is used to gently correct alignment issues and so is particularly effective for relieving chronic musculo-skeletal pain.
---
Benefits Of Having a Massage

There are many physical and emotional benefits to having a massage with us here at Centenary Natural Therapies Clinic, including:
Improving Flexibility:
By relieving tired and aching muscles, and loosening tight muscles, it will increase your flexibility and range of motion and relax your entire body, both physically and mentally.


Improving Overall Health & Wellbeing:
As well as calming the nervous system, lowering both blood pressure and your heart rate, it can also strengthen the immune system, reduce mental stress and tension headaches, and reduce pain.


Increase Mental Function:
Massage is also used to promote restful sleep, improve concentration and assist mental relaxation.
---
Why Should You Have a Massage With Us?

The professional massage treatments that we provide here at Centenary Natural Therapies Clinic, can provide you with relief if you are suffering from back pain, headaches, sports injuries, neck pain, shoulder pain, or almost any other type of muscle or joint pain. A massage is also perfect if you want to de-stress and loosen the knots in your body, so why not give us a call and come on in today and feel light and free again.

GIFT VOUCHERS & HEALTH FUND REBATES ARE ALSO ON OFFER



---
Still not sure which Massage Treatment is right for your needs? Then just give us a call or click on the 'Send me details' button below to organise your next consultation with one of our trained Massage Therapists
---
See Also...
Centenary Natural Therapies Clinic - Naturopathy
Treat what ails you the natural way, when you organise your next Naturopathy Consultation and Treatment Plan with the skilled Naturopaths here at Centenary Natural Therapies Clinic. Health Fund Rebates available Free Comprehensive Health Assessment valued at $120
Centenary Natural Therapies Clinic - Testimonials
Still not sure if a treatment with our team is right for you? Want to know what some of our clients have said about their experience? Then just read the Testimonials below to find out more or just give us a call Free Comprehensive Health Assessment valued at $120
Centenary Natural Therapies Clinic - Acupuncture
Discover the benefits that Traditional or Japanese Acupuncture can bring to your health & wellbeing, when you organise your next session with the team here at Centenary Natural Therapies Clinic Free Comprehensive Health Assessment valued at $120
About Centenary Natural Therapies Clinic
Experience exceptional Naturopathy, Acupuncture, Massage & Natural Fertility Management Treatments, when you organise your next appointment at the Multi-Award Winning Centenary Natural Therapies Clinic in Jindalee Free Comprehensive Health Assessment valued at $120
---
Service categories
Welcome to Centenary Natural Therapies Clinic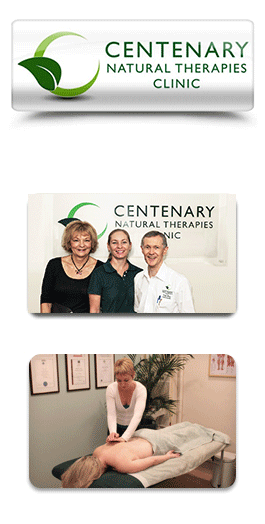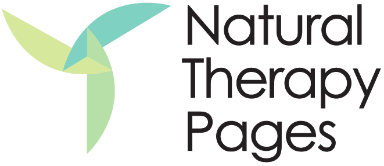 Centenary Natural Therapies Clinic