Learn how your food, exercise, sleep & stress affects your health based on your glucose biomarkers.
Now available for non-diabetics.
Join the Vively waitlist now to get a 30% discount.
Join the waitlist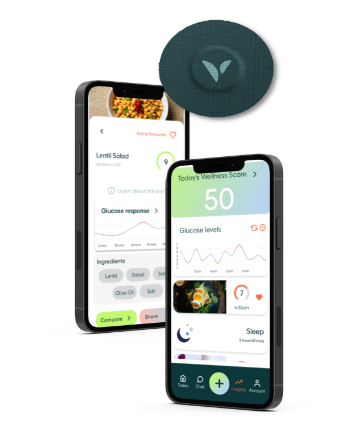 Clicking on the Send Me Details Now button opens an enquiry form where you can message Coast Yoga Centre directly
Send Me Details Now
The Iyengar method is the foundation of what is taught at Coast Yoga with some variations. This combined with Buddhist principles of calming the mind and opening the heart.
Coast Yoga Centre
---
Focus areas
Vitality
Chronic health issues
Pregnancy support
Well-being
Stress management
Childbirth
---
Welcome to Coast Yoga Centre
---
The Coast Yoga Centre was established in 1994 by Vanessa Shribman and is the longest running centre in Glenelg just south of Adelaide, South Australia. It is 20 minutes on the tram from Adelaide centre close to the main city beach .
Coast Yoga presents accredited teachers in a studio environment. We offer beginners courses, intermediate and advanced yoga classes, yoga for back pain, pregnancy yoga, gentle easy pace, hatha yoga, Iyengar yoga, flow yoga, yoga and pilates and stress release . We run 8 week beginners and ongoing beginners courses daytime, evening and weekends all year round.
Why is yoga so good for you?
---
Yoga practitioners praise yoga for its many benefits. These include:
Increased flexibility and stamina

Relief from some chronic conditions

improved vitality and wellbeing

Release from tension and emothional blocks

Enhanced body tone

ease of movement and breath

Improved sleep and ability to relax
Many practitioners of yoga report relief from symptoms of fibromyalgia, chronic fatigue, arthritis, panic attacks, depression, stress and menopause.
Regular practice of yoga also enhances clarity of mind. The postures and breathing movements help the body naturally relax and find it own rhythms. As muscle tension and strain are released, the mind becomes quiet and open to meditation. At the end of class, participants say they feel energised, refreshed and better able to meet with the challenges of everyday life.
Which class is for me?
---
Introductory level
For those who have no previous experience of yoga, have done some yoga but have had a significant break or are returning after pregnancy and childbirth.
Lev I For those who have completed at least 6 weeks in an introductory level. More is generally recommended.
Lev II For those who have done 6 months of yoga.
Lev 111 for those who have done at least two years of continuous yoga. It is recommended that at this level students attend at least twice a week.
If you are considering joining a level III class (Thursday 6pm, Saturday 8.30am or Wednesday 9.30am) please check with your teacher that you have the necessary strength and experience.
Yoga and Pilates
A fusion of yoga and pilates mat work. Easy pace For those who have done little or no yoga who are looking for a gentle class. This class suits the older student or students recovering from illness or facing chronic illness.
You and Your Back

A fusion of yoga and pilates to physically strengthen and stretch your body. Meditation and mindfulness techniques to allow you to look after your body and mind in the future. Guidance in understanding the biomechnics of your body and how to care for it. These classes are generally smaller and have more of a therapeutic emphasis. If you have or are recovering form an injury, are experiencing a period of stress in your life, have a chronic condition which you would like to work with, or would like to do more meditation and learn the skills you need to control your mind these are the classes for you

Active Birth Centre

Practical skills for childbirth Mothers and babies Active birth workshops.

Private Session

For those with remedial problems or facing illness who would like to work individually with a teacher.

Please Note: All classes require prior booking.

All equipment including mats are supplied by the yoga centre. Please wear comfortable clothing suitable for stretching. Yoga is done barefoot. Please do not eat directly before the class.


Retreats

---


Coming soon!
---