Member since 2008
Colleen Kelly - Natural Therapist
4 Kirri st
The Gap QLD 4061
Servicing area: The Gap, Queensland
Treat what ails you the natural way, with a professional Emmett Technique Treatment from Colleen Kelly. Training Courses are also available for practitioners and non practitioners
Colleen Kelly - Emmett Technique & Training
---
What Is The Emmett Technique?

The Emmett Technique is a powerful and unique body therapy which offers an alternative treatment to ease pain and discomfort and may benefit many other conditions. Immediate results often occur.

The treatment can be done fully clothed and incorporates a gentle physical release of muscle groups whilst using a verbal approach to create attitude change.

How Does It Work?

The technique involves the application of light pressure at specific points and in sequences that enable the gentle physical release of muscle groups.

What If You Use Other Therapies?

The technique works in conjunction with all therapies or can be used on its own. The technique often allows other therapies to work more efficiently. Client comfort and accurate assessment are important elements of this therapy.

The Emmett Technique Practitioner Only Course

The Emmett Technique course is a practitioner only course. Whilst Emmett Technique can be used as a stand alone therapy, it is offered as an adjunct to other modalities. Emmett integrates extremely well with all therapies, including, chiropractic, osteopathic, massage, bowen, physiotherapy and reiki.

It is a requirement that all Emmett practitioners have adequate knowledge of anatomy and physiology. Colleen Kelly, on behalf of Ross Emmett, instructs in this technique in south east Queensland, NSW ans ACT. Emmett Technique is in high demand in countries across Europe and has been taken to Asian countries by Ross Emmett.

For further information and course dates, just send us an email or click the 'Make an Enquiry' button.

The Emm-Tech Course

---
Colleen will be conducting courses around Brisbane and south east Queensland - please refer to the Emmett web site or contact Colleen on the above email address.

What is Emm-Tech?

Emm-Tech is an easy to learn quick muscle release technique, developed by Ross Emmett as a first aid tool box which everyone, practitioner or non-practitioner can use.

Emm-Tech is designed to assist people who are involved in personal training, coaching, aged care and general care. The moves can be used to relieve muscle pain and discomfort, increase flexibility and reset balance. Immediate results often occur. This technique can be performed on oneself or others.

It is appropriate for use on all age groups from infants to the elderly.

Emm-Tech is used by Doctors, Physiotherapists, Chiropractors, Occupational Therapists, and Massage Therapists. However, it is user friendly for all people; medical training is not a pre-requisite. Emmtech gives back to the general population the ability to help those around them achieve greater comfort and independence.

Conditions That Can Be Treated

Areas of release:
Iliotibial Band (ITB)
Calf
Ankle/Balance
Foot Flexion
Latissimus Dorsi
Biceps
Forearm/Grip Strength
Shoulder/Ac
Respiratory/Breathing/Lung Capacity
Neck Range of Movement
Hamstrings
Pectoralis Minor

What To Expect From The Course

The eight hour course teaches you how to:
Identify affected muscles that cause pain and discomfort
Release or activate affected muscles
Test for and improve balance and stability
Test for range of movement

At the end of the course participants are given a dvd covering the muscle release techniques covered over the course.

Emmett Technique Testimonials

---
"When I was expecting our first child, my husband gave me a gift of four visits to see Colleen, who practices Bowen and Emmett Therapies. I had three of those visits before the birth of our little girl, Olivia. Colleen was able to help relieve the back and neck pains I was experiencing. She worked on me to assist my body with the huge changes it was going through. I was very quick to recover from the birth and I feel this was due to the treatments from Colleen.

After the birth I went to Colleen to help with my balance and my shoulder and neck pain from carrying and feeding Olivia. Within one session I felt my body was aligned again. She also gave a quick treatment on Olivia to release her neck as she was having trouble feeding. It is amazing how quickly the Emmett Therapy can relieve pain and fix any ailment. Thanks Colleen, I look forward to seeing you with my next pregnancy."
- Alison Conlan


"I went to Colleen 3 years ago for chronic back, neck and leg/feet problems. The benefits were immediately apparent. After only a couple of treatments my back and neck were pain free and I regained flexibility and freedom of movement in all areas. I choose to see Colleen one a month as a maintenance and preventative measure and highly recommend her and her treatments."
- R.B. The Gap


"My first contact with Colleen and her healing skills was about 2 years ago. I had a chronic back problem and I started experiencing very acute spasms in my lower back. The pain was unbelievable; I could hardly move, let alone walk. A friend contacted Colleen, who came to my house as I couldn't drive.

She quickly determined that I would need Emmett therapy which focuses on the muscle groups. Colleen proceeded to gently touch specific areas of my lower back, while I was still standing, and miraculously (I thought it was miraculous anyway), within 10 minutes, the pain disappeared and I was able to move freely again. I was so relieved.

Colleen suggested I would need a few more treatments and then, perhaps, successive monthly treatments for maintenance, which I did for a while. But, as happens in our busy lives, I stopped. The spasms occurred again 9 months later. But this time I learnt my lesson. I now have monthly maintenance and my back has never felt stronger.

Colleen is thorough in her knowledge of the body and its movements. She is gentle and extremely professional and I feel that Emmett therapy will be an important part of my life.

Thank you Colleen for relieving me of such horrible pain."
- Suzanne, The Gap


For more information about the best services for your needs or to organise an appointment - just give me a call!
Qualification details
---
Diploma Massage
Cert 4 Bowen Therapy
Emmett Modules 1-6 Ep1 Ep4
Qualified NLP and Time Line therapist
B. Ed. Studies
Member BTFA; AAMT
Registered with Health Funds, receipts provided for rebates
Discounts provided for fulltime students and pensioners
---
See Also...
About Colleen
Colleen is a qualified therapist in Emmett Technique, Bowen Therapy and Massage. She is also an instructor in Emmett Technique and Emm-Tech
Colleen Kelly - Massage Therapy
Colleen Kelly specialises in providing a range of professional Massage Therapy Treatments, to people living in the greater Brisbane area
---
Service categories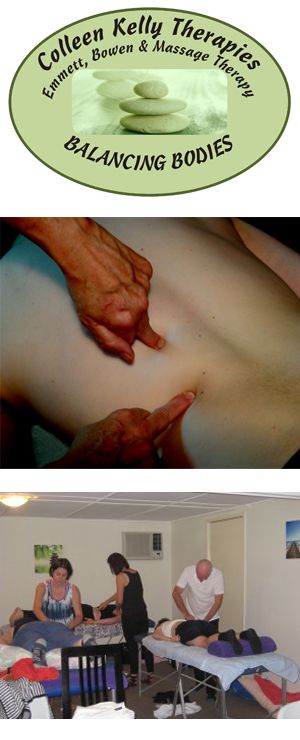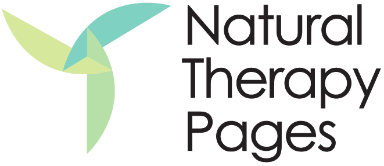 Colleen Kelly - Natural Therapist