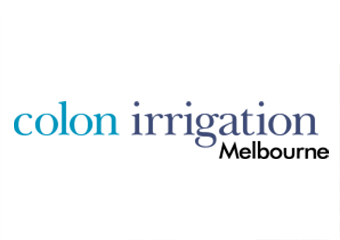 Colon Irrigation Melbourne
Clicking on the Send Me Details Now button opens an enquiry form where you can message Colon Irrigation Melbourne directly
Send Me Details Now
Colon Irrigation is a gentle purified water washing of the large intestine. When slight pressure builds up in the colon, the water is released flowing out through a viewing tube. To ensure maximum sanitation, all items used are disposable. 
Colon Irrigation Melbourne - Colonic Irrigation
Focus areas
Hydrotherapy
Irritability
Well-being
Bloating
Skin problems
Optimal health
---
---
Colonic Irrigation
A colon hydrotherapy session will hydrate your colon and additionally exercises the colon's natural movement which helps to remove toxins and waste that has built up in the colon. The sessions consist of purified water entering the colon which you then gently release. This is conduced several times for the length of the session.
Colon hydrotherapy is conducted in a private and relaxing environment, with a small pencil thin disposable tube inserted by yourself whilst you are totally covered. Our therapists are close by, yet maintaining utmost privacy for yourself.
Hygiene is a top priority of ours and this is reflected in our disposable equipment and unit sterilisation. We utilise the cutting edge in gravity-fed open system colonic devices.
Before your session
It is recommended that no food is to be consumed 2 hours before your treatment, however, plenty of raw vegetable juices or water are great for hydrating and softening faecal matter.
Following your treatment
Clients often comment on how clean and light they feel as well as increased energy levels and feelings overall wellbeing. Salads, vegetable soups or broths, fruit, or juices are the best choice of foods for afterwards. Avoid red meat, heavy meals, fizzy drinks and nuts.
Maintenance
For best maintenance practise It is best to doing 2 colonics in 2 days every 2 to 3 months.
---
For more information view our website, send us an email or give us a call
---