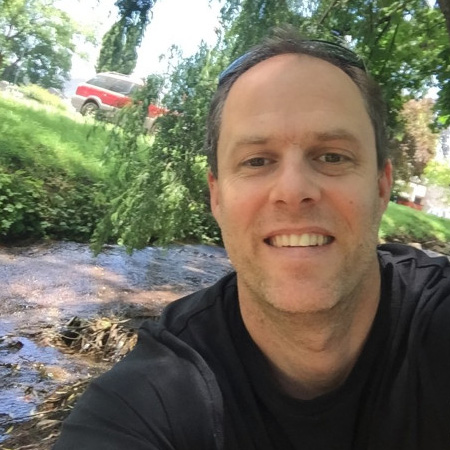 Complete Integration
Clicking on the Send Me Details Now button opens an enquiry form where you can message Complete Integration directly
Send Me Details Now
Feeling out of sorts lately? Speak with David about a tailored treatment plan that is right for you. He may use or combine kinesiology, Bowen Therapy and nutrition, among other techniques, to restore your health & vitality. A healthy life is one where the physical, mental and spiritual aspects are balanced.
Holistic Kinesiologist
Focus areas
Structural bodywork
Muscle testing
Muscle energy technique
Energy imbalance
Muscle imbalance
Iris analysis
---
---
For nearly 20 years, Complete Integration has been assisting people in Upwey, Victoria, who are suffering from a variety of conditions. Owned and managed by integrative medicine practitioner David Smith, the clinic has been successful in providing clients with breakthroughs with previously resistant health problems.
David has his own unique approach to addressing health issues, and he explains how he employs all of the techniques he has extensively trained in to assist you in making profound and long-lasting changes to your health.
Because our entire body is made up of an energetic body and a physical body, we are subjected to two sets of laws. Energetic or, as the Chinese call it, 'Five Element Laws' and 'Neurological/Central Nervous System Laws', which must collaborate and communicate effectively in order for the body to function properly. Gaps in either of these systems cause health dysfunction and, like a computer, cause the mind and body to slow down.
When you are experiencing life, you use all of your bodily senses, which engage both systems. For example, when you experience an emotional trauma, that is stored in your emotional body, or the aura. It allows you to plug into that negative event when triggered, which then creates a threatening event that your brain must create a response to, which is often a 'fight or flight' response. This response puts your central nervous system into survival mode and negatively affects your body's various functions.
Services Offered
Holistic Kinesiology
Our kinesiologists strive to interpret what your body is trying to tell you, what is keeping it from operating in balance or homoeostasis, and what it requires to achieve optimal health. This is accomplished through muscle testing and various questions we can ask the body using complex methods to obtain a picture of body, mind and spiritual health. This will enable us to formulate a treatment plan that consists of all the appropriate techniques to achieve total wellness your body needs.
NST - Advanced Bowen Therapy
Neurostructural Integration Technique is a more advanced version of Bowen Therapy that uses specific reflex points on the body to balance the central nervous system and activate a program for the CNS to begin unwinding dysfunctional patterns in your physical body that have developed into restricting symptoms on your overall wellbeing.
Neuro Spiritual Integration
NSI entails brain integration and reconnecting the energy of the heart with the energy of the mind. This is based on Shamanic principles of Body-Soul Connection, which has a significant impact on how our neurology works. This technique focuses on balancing and integrating the left and right hemispheres of the brain, as well as reconnecting the body, mind, heart and soul.
Neuro Organisational Technique
The Neuro Organisational Technique (NOT) stabilises the skeleton of the body and restores full functioning of the body's primal reflex systems, which is what the central nervous system requires to achieve balance and work at full capacity. When this is accomplished, the body, like a computer, becomes secure and organised, and long-term health improvements can actually start.
Iridology
The eye sees the blueprint of the entire working body, which we use as a diagnostic tool to gain a physical understanding of body imbalances.
Nutrition
Our comprehensive nutrition knowledge allows us to assess any dietary changes that are required and provide advice on how to improve digestive issues, weight management, and what foods to eat to manage allergies.
Make an appointment today and achieve complete integration of your entire body so that you can feel happy, strong and healthy once again.
Qualifications
Advanced Diploma of Holistic Kinesiology
Professional Membership
ATMS - Australian Traditional Medicine Society
---