Find a Crystal Therapist in your area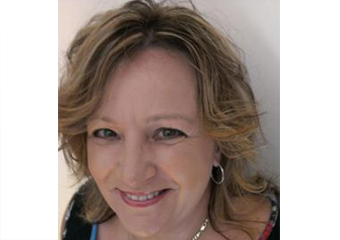 Member since 2012
Concise Kinesiology
This account is currently inactive on Natural Therapy Pages, but you can browse from hundreds of other practitioners in your local area.
Kinesiology is the most comprehensive and wholistic of the modern natural therapies. It is a tool which allows you to enhance performance in every aspect of your life.

You deserve to be happy & healthy - live the life you are meant to live!
Concise Kinesiology
---


What is
KINESIOLOGY?

Your body has innate healing energy and is doing its best to care for itself, but sometimes needs assistance to achieve this state. Kinesiology looks beyond symptoms and is not limited to dealing with ailments. It is a non-invasive method that follows the principles of Traditional Chinese Medicine via meridians, pressure points, five elements and chakras. It involves muscle testing and detects blockages and imbalances of energy flow in the body and emotions. Treatment with kinesiology can bring a person closer to achieving any goal of their choice - sport, relationships, learning or coping with life in general.



What can Kinesiology assist with?



Weight loss
Public speaking phobias
Sports performance & injuries
Hormonal imbalances
Digestive problems
Stress release
Lymphatic drainage
Self esteem
Phobia
Chakra balance
Relationship issues
Direction in life
Well-being
Allergies
Depression & anxiety
Learning difficulties & ADHD
Back and neck problems.
About Connie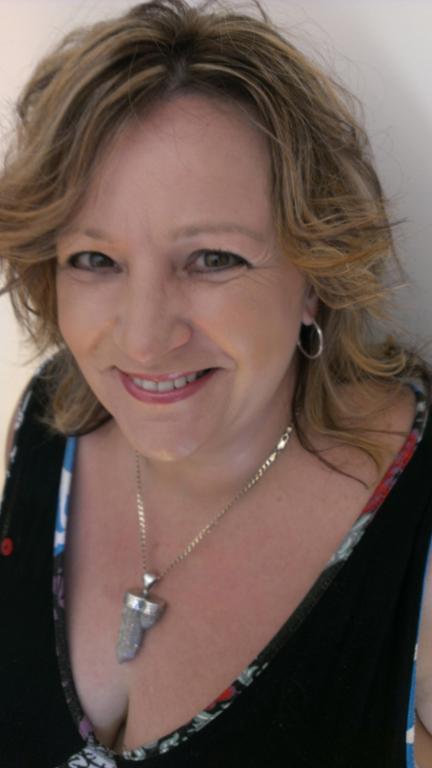 With an International Post Graduate Diploma of Kinesiopractic - the highest level of Kinesiology training offered, 15 years experience and a passion for personal growth, I can bring you back to health and into balance.

Specialising in Quantum Neurology & corrective hormone imbalance, I will assist in diffusing depressive tendencies and similar imbalances and asses and enhance self-esteem and confidence. This helps to release trauma and to live in the present moment and not in past stresses.

I support people of all ages in rediscovering the natural state of happiness inside all of us that is often overcome by stress, worry, trauma, ill health or anxiety.

As a mother of two teenagers, I understand how essential it is to find balance in life and within ourselves which brings great happiness to us, our families and to the lives of those around us.



Available to work


At Wests Road Natural Therapy Centre
29 Wests Road Maribyrnong
on Tuesdays 10-4pm
and Thursdays 4 to 9 pm

At Taylors Lakes>
Monday Wednesday and Fridayby appointment



Consultation is $130




---
For more information or to organise an appointment
Connie Lazzaro (by appointment only)
Ph. 0425 785 351
Connielazzaro@yahoo.com.au
Testimonials
Jody Freckleton – Caroline Springs, VIC
Connie is a wonderful, caring and kind Kinesiologist. I've been seeing her for a couple of years now and from the first moment I met her, I felt comfortable and at peace with a true professional. She has helped me address issues that I didn't even know I had, but were affecting myself and the people around me. Connie assisted me with releasing blocked energy within myself to help me move forward with much more ease. Through her nurturing and support, I have grown to believe that the healing treatments she offers are not only extremely genuine, but they heal in amazing ways. Kinesiology can do wonders for your life and Connie is the perfect therapist for the job. I have recommended new clients to her that have reaped the benefits of her fantastic loyalty to helping people help themselves. I am living proof that Kinesiology does work and your life can change when you're ready to do it. Thank you Connie from the bottom of my heart and keep up the great work!
Beverley McKie - Clinical Hypnotherapist – Keilor Downs, VIC
Thank you so much for helping me with the indigestion problem, I feel so much better since our treatments. I have had muscles testing done in the past with several other practitioners and come away with a sore arm, but not with you, you have a such a gentle touch what a blessing. During my treatments with you I found you to be an extra-ordinary intuitive therapist, one that is also passionate and enthusiastic about helping people what a lovely combination. In the years to come you are going to receive many more testimonials from happy clients like me, but in the meantime here is mine and thank you again. You have found your BLISS.
Mary Jansz - Key Account Manager
I started Kinesiology with Connie about 3 months ago. She has allowed me to get in tune with my true feelings & clarity of what I want, not need in life, as there is a clear distinction.

Connie offers a personal touch & genuinely cares about your needs & guides you with achieving them.

Giuseppe LiRosi
Connie is a really good kinesiolgist who is committed to making a difference to her clients health and wellbeing on all levels....and approaches her work with a happy, lighthearted perspective. - Giuseppe.
Sherriden S
I was at a point in my life where I was in good health physically, but I knew something was wrong. I had no idea where to start looking. Even after my very first session with Connie, I began to understand and gain clarity. I have had "breakthrough" after breakthrough. I feel more aligned and centered, I have a more positive state of mind, I feel stronger and much more capable. She truly has changed my life.

Connie's guidance and support have been invaluable. She is gifted .. and unlike any health practitioner I have come across! I am SO grateful to have been directed to her and I recommend her to anyone who will listen! She WILL be able to help you, no doubt.
Qualification details
Member of:
The Australian Kinesiology Association
Australian Institute of Kinesiologists
International Post Graduate Diploma of Kinesiopractic (Internationally Recognised Training)
- Kinesiology Connection
Professional Kinesiology Practice (Dr Bruce Dewe MD)
Touch 4 Health
- Kinesiology House
---
Service categories