Member since 2011
Coogee Osteopathy
Servicing area: Coogee, New South Wales
Arthritis
Energy
Wholistic health
...
Want to find out my availability, pricing or opening hours? Click on Send Me Details Now to get started.
Clicking on the Send Me Details Now button opens an enquiry form where you can message Elizabeth Joy McKenzie directly.
"OSTEOPATHY is a wholistic form of complementary medical treatment which uses gentle manual techniques to diagnose and treat a wide range of health problems.



Osteopaths recognise that the functions of the human body are inherently linked and effect each other.



The Osteopath works gently with the body`s structure to enhance and accelerate the healing process.



The treatment is designed to improve blood circulation, lymphatic drainage and gentle fluid flow throughout the body, while helping to alleviate disruptive influences on the nervous system and improving overall body mobility and function.



This wholistic approach of Osteopathy encompasses all functions and influences including the body, emotions, mind and spirit." AOA
Coogee Osteopathy

Elizabeth Joy McKenzie.
B.A.; Dip Acup (Aust, China), D.O.; Grad Dip Paeds
Cranio-Sacral (Aust, USA); Biodynamics of Osteopathy Program.

Elizabeth graduated from the International College of Osteopathic Medicine (Sydney) in 1989.

She has maintained ongoing post graduate Osteopathic studies in a number of areas including Cranio-Sacral therapy with SCTF, Cranial Academy, Dr Viola Fryman in USA. ( http://www.cranialacademy.com/ for more information)

She has also attended all 8 phases of the Biodynamic Osteopathic Program taught by Dr Jim Jealous. ( http://www.jamesjealous.com/ for more information)

She also includes soft tissue, counter-strain, muscle energy, visceral release techniques, lymphatic drainage in her treatment.

At NO time does she carry out high velocity (cracking) adjustments.

Elizabeth is happy and comfortable treating people of all ages with a wide range of ailments including:
sports injuries
back/neck pain
knee/ankle/elbow pain
migraine
arthritis
pregnancy, including mastitis, sciatica, coccygeal pain, post-natal blues,
babies, toddlers, teenagers,
seniors

Treatments with Elizabeth are a co-production where she is happy to support the patient/client into putting an effort into their own well being through exercise, diet, self awareness, lifestyle.

This approach reinforces the positive change the treatment is intending to achieve.

Allow an hour for each treatment.

Referrals are not needed.

Credit Facilities are not available.

Clinic is close to public transport. Street parking is available.

For appointment phone (rather than email) 96655002

TESTIMONIALS
---


"Right from the first treatment my kids received, I have been impressed at how patient Liz has been with them as they settle into the healing environment. The treatment is very gentle, intuitive and relaxing. As we have been visiting on a regular basis, the kids trust the process and are happy to take their turn on the treatment table. As a mother, the treatment gives me peace of mind that they are functioning at or working towards optimal health. For example: After our first visit my son went from unclear, inhibited speech to speaking clearer, longer sentences and with added confidence. It is wonderful to see him develop more speech and express himself with more ease. I have also been seeing Liz for treatments. Thank you Liz for providing our family with life enhancing, healing and holistic treatments".

The Liggins Family, Sydney.


---


"Liz McKenzie's treatments have supported my family's and my quest for good for health for many years as her treatments are pleasant and effective.

I have found her treatments to be equally beneficial when working as a professional dancer, in pregnancy and as my body is aging. She is insightful and manages to locate problem areas quickly and then deals with them in a manner that enables you to leave the treatment feeling great."

Lisa Peresan
Pilates Instructor
Director of DJAZZEX the dance school!


---


"I think Liz's treatments are fabulous and don't make you feel like you are in a major clinic, which makes you more relaxed. Liz is an enormously down to earth person and would always make me feel better after a treatment."

Gavin Anderson
11 year old


---


" Elizabeth Mckenzie's osteopathic treatments are very subtle and gentle but very holistic and I have had tremendous benefits from them for more than 15 years.

The main benefit I have experienced is the powerful personal insights gained from learning how my body,mind and spirit interact with eachother.

These treatments powerfully bring me into the present moment and help me to clarify issues happening in my life and learning how the body responds to emotional as well as physical pain.

Elizabeth Mckenzie is a highly skilled and deeply intuitive practitioner and I fully recommend her specialised treatments."

Maralyn Nash
Artist


---


" Due to a pronounced scoliosis complicated by surgical intervention (consented to by parents when I was too young to know better), I'd tried dozens of therapies and practitioners over the course of three decades. However, my condition had been deteriorating for some years when I first came to Liz McKenzie. In the 13 months since Liz has been treating me on a regular basis, that decline has reversed. My neck and sacral pain, headaches and insomnia have been greatly reduced, and my balance has significantly improved, with the consequence that my body feels more youthful and my spirit more free. Not only is Liz wholehearted, skilled and thorough at what she does, her professionalism is exemplary. While words can't do justice to the healing I've received from her, I'm more than happy to recommend Liz to anyone."

SB
Writer and Artist


---


"Elizabeth McKenzie is a qualified and experienced practitioner. Her gift of healing is enhanced by her intuitive skills during treatment. The rush of well-being I experienced after my initial session with her is something I'll remember for a long, long time."

Douglas Clarke - Musician
Coogee.


---


"I've been a regular client of Liz McKenzie for well over 10 years. I visit every month to give my body the realignment it so desperately needs.

My limbs move in her hands and I know that without her regular adjustments and gentle massage my middle-aged body would be struggling to meet the demands I place upon it.

Her physical strength, understanding and innate ability to listen and feel the internal blockages and knots are why I keep going back to her and why I would recommend her for anyone who suffers from skeletal pain and discomfort.

She even cured my toothache by adjusting the bones in my face."

Phyllis Sakinofsky
Media Advisor.



Qualification details
D.O., Grad Dip. Paeds., B.A., Dip Acup.(Aust, China,)
Cranio-Sacral (Aust, USA), Biodynamic Osteopathic Phases 1-8.
---
Service categories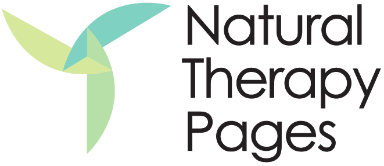 Coogee Osteopathy