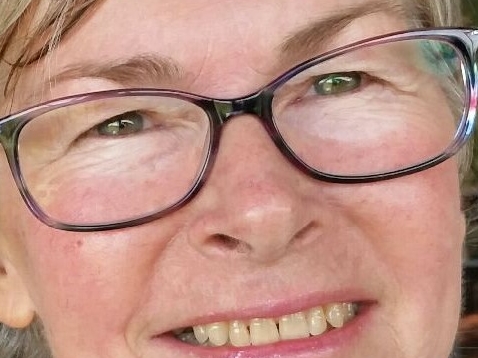 Renew Wellness Therapies
Want to find out my availability, pricing or opening hours? Click on Send Me Details Now to get started.
Send Me Details Now
Clicking on the Send Me Details Now button opens an enquiry form where you can message Coralea Mackison directly
Relieve your pain. Discover new levels of joy, vibrant health and well-being through the healing arts of Massage and Reiki
Renew Wellness Therapies
Servicing area
Nambour hinterland and Sunshine Coast
---
Focus areas
Sinus
Relaxation
Joy
Wellness
Circulation
Headaches
---

Coralea Mackison is an experienced practitioner who has been in full time practice since 1992. You will experience with Coralea a holistic approach and a respectful, uplifting therapeutic relationship.

Coralea offers Therapeutic Massage and Reiki

How can Massage benefit you?

"Research efforts that began in 1982 at the Touch Research Institute at the University of Miami School of Medicine have shown that touch therapy has numerous beneficial effects on health and well-being."

If you are interested in reading abstracts from research into the effects of massage on specific medical conditions go to:
https://www6.miami.edu/touch-research/Massage%20Abstracts%20New.html

Coralea was initially trained in Swedish Therapeutic Massage in 1991. Now, the term Remedial is more commonly used in place of Therapeutic. Coralea's many years of clinical experience has led her to become a strong advocate for the preservation of this simple yet profound healing modality. Coralea's level of understanding and skill in the application of the strokes of Swedish Massage brings a vast array of physiological and psychological benefits.

Skilful massage can:


Improve circulation of blood, relieving congested areas
Promote production of red blood cells
Improve circulation of lymph, promoting immune function
Assist with elimination of metabolic wastes, inflammation, fluid retention
Reduce the levels of the stress hormone, cortisol
Stimulate the release of natural pain killing and 'feel good' chemicals, serotonin and endorphins
Ease muscular aches and pains
Increase suppleness and elasticity of muscles
Reduce fibrous and scar tissue.
Improve flexibility and range of motion in joints
Speed healing of injuries to soft tissue
Tone muscle and skin tissues.
Support the optimal function of each of our 12 systems


The effects of a massage can produce surprising turnarounds. In the management of depression and stress, massage can be a valuable adjunct in creating a sense of relaxation, wellbeing, optimism and self worth. Clients who had not previously experienced massage are encouraged by their body and mind responding positively. This can initiate quite profound healing.

Regular massage clients report an enhanced sense of wellbeing, freedom of movement and enhanced immune function.

Being a recipient of massage on a fortnightly basis herself, as well as seeing the results achieved by clients, Coralea believes massage has a most important role to play in maintaining optimal health and wellbeing.

Massage for injury, acute and chronic pain

The strokes of Swedish massage, used with appropriate depth, provides the foundation to all Coralea's massage treatments. Where there is pain or structural imbalance, additional techniques and modalities are applied: These may include acupressure, trigger point therapy, deep tissue massage, reflexology, hydrotherapy, poulticing, stretches, cross fibre friction, muscle energy techniques.

What Coralea's clients say:

Two weeks ago I suffered severely with back and neck pain, I thought massage would give me relief, I made an appointment with Coralea Mackison of Renew Wellness Therapies. Coralea applied Lymphatic drainage followed by a Remedial Massage. The result was instant, the pain and pressure had eased. And after twelve hours had gone. I would recommend this type of treatment to Anyone with such pain, As it was so successful with Myself.
Alf Richmond, Nambour

Coralea, you are a magician! I think you should change your name from Mackison to Magichands!!
Thank you so much for ridding me of my awful headaches, neck, shoulder and back pain that I had been suffering with for ages! I had always come out of other massages just as tense because it seems that most masseurs think that if they press/ rub etc as hard as they can you will believe you're getting fixed.
Not you. Your massages work wonders, your caring manner makes being in my undies much more comfortable and your non-judgmental, open ear makes it so easy for me to let out all my stress and brain clutter!!! I have been to a lot of masseurs and you are by far the best!
Kristen, Nambour

I had aching muscles and joints and didn't want to start taking drugs for relief so decided to give massage a go. The first one felt good and by the 3rd one I could really feel the benefit. This was about 3 years ago. I am now 66 and do very physical work so with the relief I get from massage about once a month I feel I can look forward to several years more work before I retire.
I went from a sceptic to a firm believer. Give Coralea a go, there's nothing to lose but your aches and pains.
Beverley J Slaughter, Nambour

My Medical Doctor recommended that I seek out a reputable Remedial Massage Therapist with a view to relieving my stress levels.
From the moment I heard Coralea Mackison's voice on the answering machine it was calming, sincere and professional.
I am a very private person, however my first massage was relaxing and I felt safe in Coralea's hands.
I have visited Coralea on a fortnightly or monthly basis ever since and I always encounter the same professionalism whether I am in the depths of despair or enjoying life. Coralea is always interested in my physical, mental and emotional health and endeavours to provide support in all these areas.
Sandra Mullins, Woombye

I first became a client of Coralea's in 1992 when I was suffering a lot of stress looking after my terminally ill husband at home.
She has been of great assistance to me over the years. I have had great relief from massage to free sinus areas, thus relieving headaches. Coralea has also helped to relieve aches and pains from muscle soreness after I have played bowls.
I would sincerely recommend a visit to Coralea to anyone.
Val Hatchman, Nambour
---