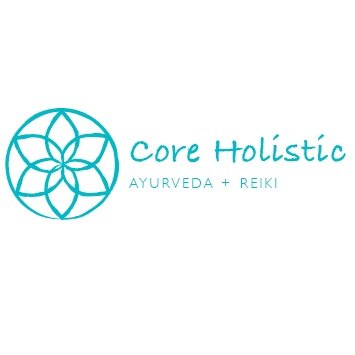 Core Holistic
Ayurveda is a natural holistic approach to health based on beliefs that health & wellness is about the balance between mind, body, & spirit.
Ayurveda Health Consultation & Body Care
Servicing area
Bondi Junction NSW
---
Focus areas
Joy
Netra basti
Back massage
Values
Nervous system
Health assessment
---
---
Ayurvedic Medicine
It requires a detailed health assessment by way of many probing, observation, assessments of tongue and heart, and iridology. A customised treatment program is carried out with prescribed diets, lifestyle changes and unique herbal treatments, adapted to your individual needs and conditions.
Initial Consultation (90 minutes) $150
Follow-up Consultation (60 minutes) $110
Ayurvedic Body Treatments
Abhyanga $150
Ayurvedic therapeutic massage with warm herbal medicated oil, specifically for your body type, that rejuvenates and calms for 75 minutes and ends with a head massage.
Abhyanga with Marma Therapy $ 200
A massage with 90 minutes of relaxation, intended to release trapped energy (physical and emotional) and calm the body using warm herbal oil.
Shirodhara $180
A soothing procedure for 90 minutes. This commences with a relaxing massage that calms down the body and then follows a constant stream of warm herbal oil spilled across the center of the forehead (the third eye) to balance the nervous system and alleviate the effect of it.
Katibasti Treatment $120
A highly concentrated treatment of 60 minutes, when warmed medicated herbal oil is applied in a certain area by means of a dough dam. The oil is kept at some temperature for a certain duration, followed by a back massage afterwards.
Netra Basti $100
A 60-minute eye treatment by building up a dam made of dough around the eye, gradually filling the dam with warm medicine or plain ghee, which gives eye peace and nutrition.
Nasya Treatment $90
A 45-minute procedure in which the nose lid has a special warm medicated herbal oil. A hot towel compress and massage are accompanied. The nose is known as the brain door and has a soothing effect on the nervous system.
Udwarthanam Massage $160
An energy treatment of 75 minutes in which the body is generously overlaid with warm herbal oils accompanied by a special herbal powder mix, vigorously massaged into the body, to break down fatigue and to promote lymphatic drainage.
Kizzi bolus Massage $180
A basic joint and muscle pain treatment of 75 minutes. A particular style of massage is used to cook a pouch / bolus with a mixture of special herbs with medicated oil, coconut and lemon.
Narvar Kizzi $180
A massage method using a variety of medicinal rice, prepared in a milk decoction and made into a pouch (bolus), for 75 minutes.
Abhyanga and Shirodhara $300
A 2-hour comfortable therapy to maintain the physical and mental peace.
Shiro Abhyanga $75
A 30-minute massage of Ayurvedic head and shoulder with warm herbal oil to ease and equalise your mind and your nervous system.
Padabhyanga $95
A 60-minute Ayurvedic medicinal foot massage based on the marma (vital energy) points of the foot.
Book an appointment and pick a customised plan for you.
---