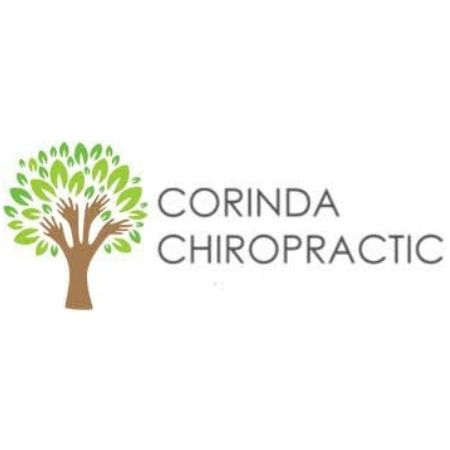 Corinda Chiropractic Clinic
Want to find out my availability, pricing or opening hours? Click on Send Me Details Now to get started.
Send Me Details Now
Clicking on the Send Me Details Now button opens an enquiry form where you can message Lari Harman directly
You deserve to enjoy optimal performance without medication or surgery. Corinda Chiropractic can help eliminate your "dis-ease" naturally by finding the source of your condition and treating it at the root cause. Make your appointment with Lari online.
Chiropractic for Infants, Pregnant Women, Pain & Injuries
Servicing area
Corinda, Queensland
---
Focus areas
Purpose
Wellness
Optimal health
Nervous system
Well-being
---
---
Dr Lari Harman has 30 years of experience in Chiropractic care and is enthusiastic about the positive effects it can have on overall health.
Originally from California, Lari graduated in 1985 from the Los Angeles College of Chiropractic and practised in Orange County for three years before relocating to Australia.
He is one of three chiropractors in his family, whose two older brothers also graduated from chiropractic college.
Being a father of four and grandfather of two, Lari places a strong emphasis on helping children of all ages and especially loves working with babies and toddlers, who respond well to natural chiropractic care.
As a chiropractic physician conducting his 30th year at Corinda Chiropractic, Lari is committed to educating and assisting people toward optimal health and wellness using a natural approach.
How can Corinda Chiropractic Clinic help you?
Assist you with several bodily ailments.
Enhance your mobility and overall quality of life.
Regain your body's natural ability to heal.
Educate you on complementary methods that traditional medicine ignores.
Boost your general well-being by restoring your natural state of being.
Why Chiropractic Care?
Chiropractic care is guided by the theory that the nervous system controls the body.
When a misalignment in the spinal column causes the nervous system to be imbalanced, chiropractic care is an excellent option to restore the normal, wholesome‌ ‌function‌ ‌of ‌joints‌ ‌and‌ ‌reduce‌ ‌nerve‌ ‌pressure.
Services Offered
Chiropractic for Infants and Children
During difficult births and childhood accidents, children may suffer from misalignment.
Even the most attentive parents aren't always able to prevent a child from falling and getting injured.
Young children should be checked periodically to ensure optimal health.
We may not know all the places they hurt, but Lari and his team can help you find it, treat the problem, and help your children feel better.
Chiropractic for Pregnant Women
Your body goes through many changes during pregnancy to make room for the baby.
As your body grows, it releases the hormone relaxin, helping relax joints and ease labour and delivery. But sometimes, the ligaments become so loose they become structurally unstable, causing pain.
Often, simple realignments can ease the frustration of expectant mums.
Pregnant women and new mums typically feel better following a chiropractic adjustment. They feel lighter and more upright; experience less pain and stiffness and have better sleep and digestion.
Chiropractic for People of All Ages
Your age shouldn't bring any pain or discomfort.
Corinda chiropractors can help reestablish your health naturally, whether you have an injury caused by trauma or pains and immobility caused by stress, aging, or lifestyle.
Every patient receives chiropractic care based on their age, condition, and spinal problem.
Corinda Chiropractic takes their clients' health seriously and believes there is a natural remedy for many conditions that people long ago thought had to be treated with over-the-counter medication.
Opening Hours
Monday


7:30 am to 11:30 am
3:30 pm to 6:00 pm

Tuesday

Wednesday


7:30 am to 11:30 am
3:30 pm to 6:00 pm

Thursday


7:30 am to 11:30 am
3:30 pm to 6:00 pm

Friday

Saturday

Spinal disorders are diverse and complex, and the research literature associated with them grows as fast as any other field of medicine.
For this reason, Corinda Chiropractic maintains a focus on spinal diagnostics and pain management.
Be active with your mobility and schedule your appointment with Dr Lari online.
Professional Membership
Chiropractors Association Of Australia
---