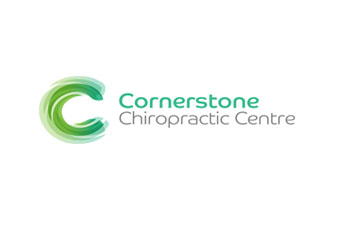 Clicking on the Send Me Details Now button opens an enquiry form where you can message Deborah Leask directly
Send Me Details Now
The Cornerstone Chiropractic Centre offers the best in pain relief and health optimisation, emphasising gentle techniques and utilising cutting-edge diagnostic technology. Through natural healing approaches and increased vitality, they aim to improve the lives of every patient who walks through their doors. Schedule a consultation today!
Cornerstone Chiropractic Centre
Focus areas
Neonatal reflexes
Muscle testing
Chiropractic care
Babies
Back pain
Neck pain
---
---
With chiropractic care, Cornerstone Chiropractic Centre helps restore balance and function to your body. Using treatments that are comfortable for you, the centre aims to help you feel good and move well.
Since she began practising chiropractic 13 years ago, Dr Deb has worked with people suffering from back and neck pain, injuries, and headaches, while improving both their overall health and vitality.
The decision to study and become a chiropractor was influenced by her experience as a young mother with back pain. She quickly realised that having a healthy nervous system would help her move better, improve the quality of her life, and help her be a better parent and partner.
In her view, less is more, and you don't have to do things forcibly or heavy-handedly to transform things. Your unique circumstances will be thoroughly considered by Dr Deb so that they can customise treatment recommendations to meet your needs. She'll listen carefully, explain things clearly, and treat your body with respect.
Also, a certified Applied Kinesiologist, Dr Deb uses muscle testing to identify how your nervous system functions and to find a solution for your health concerns.
Services Offered
Chiropractic Medicine
Whether you're young or old, Dr Deb loves helping people feel, move, and function better. She applies low-force chiropractic techniques that make her treatments accessible to a wide range of patients, including those with disabilities, the elderly, and those who work physically demanding jobs.
She will discuss your history with you during your consultation and provide an in-depth, respectful examination, explaining her findings clearly to you.
Her approach involves taking a close look at problems from several angles to determine their root causes and to make a carefully considered treatment recommendation if necessary.
Different techniques may help you with your particular health concerns, or they may refer you to another health provider if necessary.
Applied Kinesiology
By assessing your nervous system with muscle testing, Applied Kinesiology can help identify what may cause your health concerns. With this information, Dr Deb can quickly determine what chiropractic treatments may be most beneficial.
Retained Neonatal Reflexes
Neonatal reflexes refer to the automatic reflexes of a newborn. During the early stages of the brain's development, they are essential for survival and development.
Sometimes, however, birth trauma or stress retain these reflexes, resulting in developmental, social, behavioural, or learning problems. It can limit a person's potential.
The RNR technique, which involves gentle pressure applied to specific points on the skull and body combined with breathing techniques, helps integrate reflexes and restore the brain's ability to communicate effectively with the body.
Neuro Emotional Technique (NET)
Anger, fear, and grief can sometimes lead to physical symptoms and psychological effects long after a stressful event, including headaches, pain in the body, phobias, anxiety, and self-sabotaging behaviour.
NET is a gentle, safe, powerful and natural technique that locates and releases unresolved stress and unhelpful mind-body patterns.
Normally, this process entails a specific physical correction, such as adjusting your pulse or spinal column, while you recall the event that triggered the stress.
Make an appointment with Dr Deb today!
We're open 4 days.
| | | | |
| --- | --- | --- | --- |
| Tuesday | 3:00 pm | To | 7:00 pm |
| Wednesday | 3:00 pm | To | 7:00 pm |
| Friday | 9:00 am | To | 1:00 pm |
| Saturday | 9:00 am | To | 12:00 pm |
Professional Membership
Chiropractors Association of Australia
Chiropractic Board of Australia
---