Find a Meditation Teacher in your area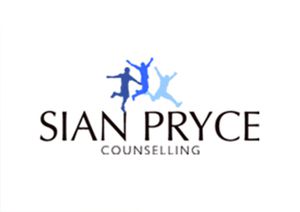 Member since 2018
Sian Pryce Counselling
Mental health
Counselling
Stress management
...
Want to find out my availability, pricing or opening hours? Click on Send Me Details Now to get started.
Clicking on the Send Me Details Now button opens an enquiry form where you can message Sian Pryce directly.
SIAN PRYCE COUNSELLING
ARE YOU WORRIED ABOUT YOUR FAMILY?
IM HERE TO HELP
Sian Pryce Counselling
---
About me
Hi, I'm Family, Teen, and Individual Counsellor, Sian Pryce – 0408120830.
I have a deep passion for helping you to find out what it is YOU need to get your life back on track and find a sense of peace in your world.
Getting counselling is not weakness, or a lack of ability to solve your own problems, it means you have been struggling alone for too long. Sometimes we ruminate forever, but we never seem to get anywhere in making solid decisions and acting on them. It's time to share the burden with someone you trust. None of us are perfect, and sometimes, shame, guilt, confusion, sadness, and fear can drive us to stay with our situation because we just can't see a way out of it. Trusting our instinct takes courage and sometimes that is hard to do, when we are too hurt and scared and lost. There really is a way out though, isn't there?
Being strong in the face of adversity means calling out for support, care, concern, and for ideas. I can be that person for you. I create a safe, secure, warm environment for you to share whatever you wish to share and together we will lead you out of pain, emotional and physical paralysis and into a better life.
'You never know how strong you are, until being strong is your only choice "Bob Marley.
Not only do I have the clinical skills I also have great rapport building and a deep compassion. I can help you,your teen, or young adult to get back on track and bring yourself and your family some peace and harmony.
None of us come into this life with all the psychological equipment to support ourselves through every trauma, and every obstacle, but what we always have, to support us, is each other. That is what I want to be for you and with you, when you feel you cannot share with anyone else at this moment in time.
I can unpack with you, and assist you, to identify and resolve issues at any stage of your life. Many of us find ourselves at different times of our life dealing with issues such as, depression, anxiety, stress, bullying problems, friendship concerns, mental health issues, career direction, relationship issues, grief and loss. Sometimes we have layers of feelings and emotions that we need to unravel to release and heal. Let me help you, sort through the mess, and get back to being you again .
I have the clinical skills and the experience to guide you to where you want to be in your life, using a variety of evidence- based strategies and techniques and a warm non-judgmental approach. Please give me a call today, our sessions are private and confidential.
"Love the life you live, live the life you love "Bob Marley.
I am a qualified and registered therapeutic counsellor. I run a private practice in, Moorabbin, online, and in-home for eligible clients. I cater for young and older people and counsel teenagers and their parents at local high schools.
There is a saying, "we are only ever as happy as our unhappiest child". It's so true isn't it? I can't even think straight when my kids are upset. Nothing in life matters until they are well. Do you lay in bed at night thinking about what you can do? Do you wonder if they will ever become independent and self motivated? . I can help you restore your family to where you want it to be .
I am a big kid at heart and can develop rapport quickly and with ease. Please give me a call today.
Why choose me?
Private counselling that works.


No GP referral needed.


Qualified , registered and insured counsellor.


Flexible appointments


Online (streaming video chat) and home visits available


NDIS provider


---
WHAT CAN I DO FOR YOUR FAMILY?
FOR TEENS
What can you expect from our session?
I combine an easy going, casual, free spirited, kind of counselling that does not feel like counselling at all, combined with evidence base therapies. I create a safe compassionate space for you to feel welcome, heard, and respected. I want you to feel you can open to me without pressure or judgement. I will not treat you like a child. You are the expert in your experiences and your perspective. Talking to someone who really " gets you " and has been where you are, can make all the difference, can't it?
You can share with me as little or as much as you want, our session is confidential and private. Be assured that if you and others are safe, then what you share with me, stays with me, unless you wish to share it with others important to you.
I will not tell you what to do, I will collaborate with you on the best options to solve your issues and we will brainstorm the possible outcomes. Who you are now, where you are now, and what you want to be, are central to my therapy focus and style.
FOR PARENTS
Parents – How can I help your teen?
I bring flair and imagination to my counselling sessions by making them fun, creative, spontaneous, and we have a good laugh. No need for heavy stuff with your teen, they only roll their eyes anyway! I hold the space for them to express their views, thoughts and feelings and follow their lead, whilst weaving in my magic. They won't even know its counselling. Believe me kids can spot a Dr Phil moment a mile away.
I am very passionate about the child- parent relationship and feel that this is the most important relationship a person will have in their lives. Nurturing that and helping to heal your fractured relationships is an essential component of your mental health and ability to thrive and be happy. I know I have been there too. Parenting is hard and can leave you questioning everything you do!
I weave a combination of Solution- Focused therapy, Person-Centred therapy, Cognitive Behavioural Therapy and some Gestalt Therapy techniques into my sessions and good old common sense! There are always different pathways to tackle problems and issues they just need to be pinned down and nutted out.
I can work with you and your teen at different stages, separately, and together, to help to get to know and understand your own individual family dynamic. I can then help you with custom built solutions just for your family. Bringing your family back together is my aim, so let's do it together!
FOR INDIVIDUALS
I can assist you with issues relating to stress, anxiety, depression, grief and loss.
Life brings us many experiences that can be destabilising and painful. They can bring fear, confusion, sadness,and constant worry, becoming so overwhelming we can then feel paralysed and unable to think clearly or do anything to help us to feel better. Learning how to cope with the fallout and manage complex emotions is what I do best.
By catering to individual needs using a combination of Person- Centred Therapy, Solution- Focused Therapy, and Cognitive Behavioural Therapy I can formulate a personalised treatment plan for you. CBT is an evidenced- based therapy that teaches you to re frame your thinking to change self-defeating thoughts and then behaviours that can create "fear blocks". Like a muscle you can train your thoughts to generatea positive sense of self, and outlook.This" muscle memory" gains traction when you commit to it, and overtime it enables you to empower yourself to create momentum in life and achieve goals.
---
Challenges
"Something's bothering me and I just can't shake it!"


"I've got a dilemma. What do I do now?"


"I can't talk to family or friends but I do need to talk!"


"I feel so tired, fed up, unmotivated, why am I struggling?"


"What is bugging me?"


"I'm so easily irritated, quick to anger, having trouble with sleep, eating, and just want to withdraw. Why? "


"None of my relationships seem to be working out, at home or work, what's wrong with me?"


"I miss my loved one so much, I really need to share my feelings with someone who will listen and be able to help me through this painful transition. Why is grieving so hard?


I've been diagnosed with a mental illness, where to from here?


Our relationship is going downhill, what can we do to change it ?


Nobody understands what I am feeling, what should I do


---
SIAN: 0408120830, PHONE. 95041611
---
Service categories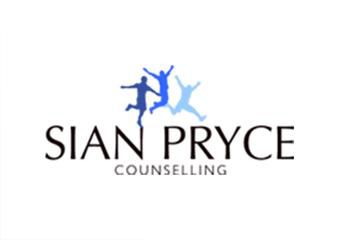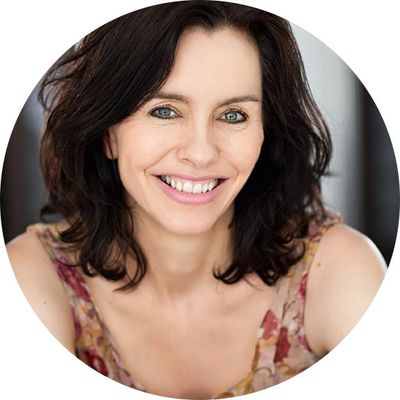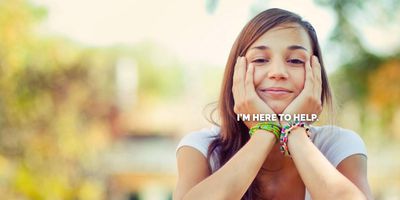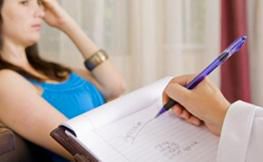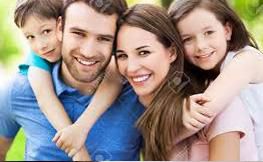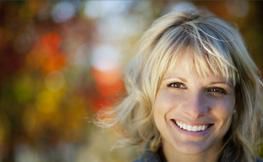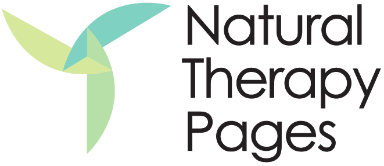 Sian Pryce Counselling