---
2019 INFORMATION
Our Term One Classes are underway for the Year, but now is a great time to join in with the Pilates program.
DAY AND EVENING CLASSES AVAILABLE
(full timetable and prices are listed below)
INTRODUCTORY CLASSES can be booked at any time of the year
IF YOU ARE COMPLETELY NEW TO PILATES COME ALONG TO AN INTRODUCTORY CLASS.
Introductory Classes are a small class (3-5) designed to give you a good understanding of the principles, the exercises and the focus of Pilates to help you get the most out of your exercise routine. This is a one off class which can be arranged for a mutually suitable time. (Especially if you have 2 or 3 friends who want to do a class together)
Email or phone 0407 539 544 to book in for an Introductory Class
---
Croydon Hills Pilates
offers a comprehensive exercise program that enhances fitness and a sense of well being by increasing strength and flexibility, and decreasing pain. Croydon Hills Pilates offers two types of classes to cover the differing needs of a wide range of people. We also use different types of equipment (all provided) so that the program remains fun whilst we work on your fitness.
What exactly is Pilates?
Pilates is an exercise program that aims to use a combination of strength training, stretching and dynamic muscular control movements to increase stability, flexibility and strength of the trunk (back, abdomen and pelvic muscles). This is often referred to as increasing core stability. Pilates is mainly taught as a floor based set of exercises but also includes the use of fit balls, circles, rollers, weights and other equipment.
What are the different classes and which one should I do?
Spinal Pilates is a specifically deigned Pilates program for people who have either previously had, or a recovering from, a back injury. Current research into back pain shows that an injury often interferes with function of deep back and abdominal muscles, which then leads to reoccurring back pain. Spinal Pilates helps to improve the function of muscles that support the spine and in turn reduces pain and improves function. General Pilatesis useful for the average person who wishes to shapeup. It uses a combination of flexibility and strength-gaining exercises to increase fitness as well as improving muscle tone. As you continue on with Pilates you will be given extra challenges to strength, control, coordination, balance and flexibility.
What backgrounds do the instructors have?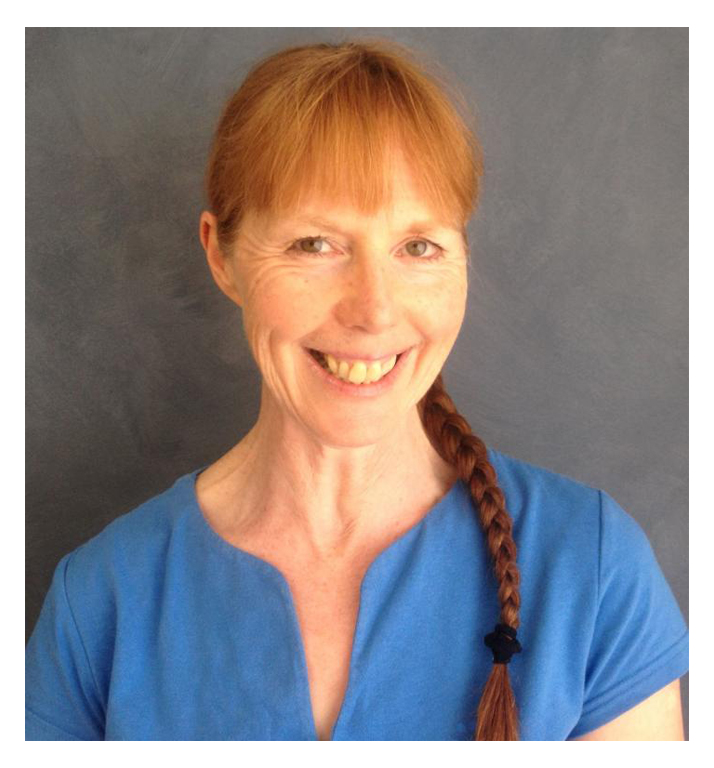 Gwenda Laird has a Bachelor of Education specializing in dance, and has trained and been accredited with the Pilates Institute of Australia. She has extensive experience teaching Pilates full time over the last 17 years, at Croydon Hills Pilates and within specific large businesses. Gwen liaises with Physiotherapy staff at the SuperSpine Specialist Back Care Clinic in Forest Hill to provide a seamless management pathway for patients recovering from injury.
Bookings are necessary
so we can keep a track on numbers in the classes and particularly important for the Introductory Classes.
Participants are asked to wear comfortable exercise clothing and bring along a thin mat or towel to place on the mats we provide. Other equipment such as stretch bands, power circles, foam rollers and large fit balls are provided. (Sometimes participants will bring their own balls)
---
TESTIMONIALS
"I have been doing Pilates for about 3 years. I have certainly become physically stronger and that has given me extra energy. I always feel energised after a class. Croydon Hills Pilates is an exceptionally friendly group. We work hard but have a lot of fun also. I find our teacher to be a very good instructor who helps us all individually to develop at our own level."
Libby
"Phyiscally strengthening and mentally therapeutic. My back is much better"
Mike
"I enjoy Pilates immensely. Since I started it has helped my Posture and my back pain.The classes at Croydon Hills Pilates are great because you are not just a number in a large group as i have experienced elsewhere but you receive individual guidance. At the end of a class I feel physically energised and mentally great as well."
Sue
"Pilates has helped my back condition and I feel freer and more supple.
having been to other Pilates classes before I really like the individual treatment we get at Croydon Hills Pilates. Being one of the more 'mature' I feel very comfortable and capable. The balanced exercises are great. My golf swing has improved! I would recommend these classes to anyone."
Julie
"Pilates increases my flexibility. The Croydon Hills staff are very friendly. After a class I feel tired but feel the satisfaction of having done something worthwhile."
Denis
---
DATES AND TIMES FOR 2019
Term One: Mon 28th Jan - Fri 5th April
Term Two: Mon 29th April - Fri 28th June
Term Three: Mon 15th July - Fri 20th September
Term Four: Mon 7th Oct - Fri 13th December
TIMETABLE FOR 2019
Monday
6.00pm - Spinal Pilates
7.00pm - Pilates floor class
8.00pm - Pilates floor class
Wednesday
9.00am - Pilates floor class
10.00am - Spinal Pilates
Thursday
6.00pm - Spinal Pilates
7.00pm- Pilates floor class
Friday
9.00am- Pilates floor class
Introductory Classes are by appointment
Term fees are:
$176 for an 10 week term, payable upfront in the first week of classes.
Continuing participants receive discounts and benefits
$238 for Spinal Pilates for a ten week term
Fees per class are:
$20 for Level One and Level Two
$28 for Introductory Classes and Spinal Classes
Class sizes are usually between 12 and 16 people
---
SPINAL CLASSES
have a different price structure and may be rebatable from Health Insurance. Spinal Pilates classes aim to have no more than 8 people in the session.
Make up classes can be taken at any point during the term but you are unable to transfer these to the following term.
Classes are held at the Croydon Hills Baptist Church Hall, 6-8 Bemboka Road, Croydon Hills
---