Member since 2011
Danielle Aitken Counselling & Hypnotherapy
* Densley rd
Kilcunda VIC 3995
Loss
Stress management
Hypnotherapist
...
Want to find out my availability, pricing or opening hours? Click on Send Me Details Now to get started.
Clicking on the Send Me Details Now button opens an enquiry form where you can message Danielle Aitken directly.
As a Registered Nurse and Midwife who has assisted countless women to deliver healthy babies over a period of years, I made an observation at a very early stage that the birthing process generally went one of two ways.
Danielle Aitken Hypnobirthing
When a woman was calm, centred and relaxed the process of labour and delivery became a beautiful and memorable experience, for the woman , her attending family and the Midwife. It is my firm belief that all women have a natural ability to achieve this state, and many do it with no training what so ever. In fact in many cultures around the world the birthing process is expected to be free of discomfort.
The second group of women presented generally in a state of tension or heightened anxiety, often afraid of the unknown. Generally these deliveries' had the potential to be far more difficult, longer and many developed complications such as a longer first stage and the need for epidural and / or assisted delivery.
Obviously there were exceptions to this, but after many years' experience and retrospective review, I found this was often the case.
Hypnotherapy is the safest and most natural form of therapy known to man.
By utilizing Hypnosis before , during and even after labour, the process known as "Hypnobirthing" provides, through conditioning, the potential for a women to access her body's own powerful ability to achieve natural analgesia and in some cases anaesthesia, effectively reducing the need for chemical pain killers in labour.
Uncomplicated child birth is a natural process, and by utilising hypnosis, the mother to be can achieve a strong sense of autonomy and control over her labour.
Using hypnosis during labour a woman is able to remain relaxed and calm, and in doing so eliminate the fear response, thus reducing muscular tension and reducing the length of the first stage of labour significantly. This has been shown by practitioners such as Dave Elman, who is well known for his work in teaching and instructing Obstetricians in the art and benefits of hypnosis during labour, as far back as the 1960's.
Benefits of Hypnosis during labour include,
Conservation of energy during stage one, effectively enabling the woman to focus her energy and strength in the second stage of labour when it is needed to deliver the baby.
Shortening of the overall length of labour.
Reducing the need for chemical analgesia or anaesthesia
Providing women and their companions with a positive antenatal, natal and post natal experience.
Empowering women to make effective choices which will direct and effect their birthing experience.
Utilization through hypnotherapy of positive visualization techniques, enabling the woman to get in touch with her body, promoting bonding, both before and after birth.
---
For more information about the best services for your needs or to organise an appointment - just give Danielle a call!
---
Danielle now includes BWRT in her successful Hypnobirthing program to produce even better results.
BWRT is a new and innovative therapy that has rapid results. It is science based and works to change or redirect neural pathways that are responsible for our problem habit patterns.
Qualification details
Diploma Clinical Hypnotherapy
Advanced Diploma Analytical Hypnotherapy
Diploma N.L.P.
Diploma Counselling
Registered Nurse
Registered Midwife
Certificate Practitioner of Sexual and Reproductive Health
Certificate in Practical Genetics
Certificate in Antenatal Childbirth education
Certificate in Grief Counselling
Certificate Practitioner BWRT
---
See Also...
Danielle Aitken Counselling
People often experience Issues in their everyday life that can seem too difficult to deal with on their own. Issues that can arise in their personal life , in their career, in their relationships, or in their physical health and emotional wellbeing.
Danielle Aitken Clinical Hypnotherapy
Hypnotherapy is a safe and natural form of fast and efficient therapy that accesses the amazing mind body connection, enabling changes to occur on many levels . Danielle has used hypnotherapy effectively for many varied issues.
---
Service categories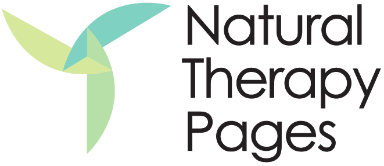 Danielle Aitken Counselling & Hypnotherapy