Learn how your food, exercise, sleep & stress affects your health based on your glucose biomarkers.
Now available for non-diabetics.
Join the Vively waitlist now to get a 30% discount.
Join the waitlist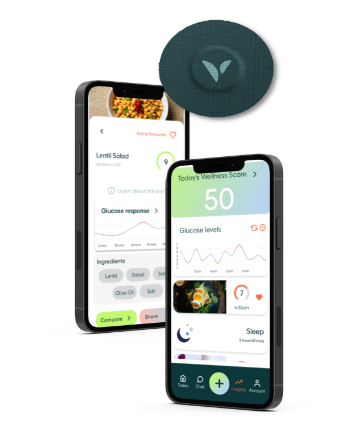 Clicking on the Send Me Details Now button opens an enquiry form where you can message Lynda Darr Massage Therapist directly
Send Me Details Now
Dorn Therapy - Lymphatic Drainage - Remedial Massage - Swedish Massage - Reiki
Lynda Darr Massage Therapist
Servicing area
Aitkenvale, Queensland
---
Focus areas
Posture
Infections
Stress management
Tight muscles
Joint treatment
Frozen shoulder
---
Hello and Welcome...
Dorn Therapy
Try a new technique – when all other treatments have failed
a gentle spinal and joint treatment to work with your back problems, joint problems, organ problems and headaches caused by a wrongly placed vertebra or different leg length
a non manipulative treatment as joints and vertebrae slip back to their right and natural position through self determined movements of the patient
Lymphatic Drainage
Lymphatic drainage is a gentle treatment that aids your body's immune system. Lymphatic system is our body's front line of defence in fighting infections, detoxing the body by transporting metabolic wastes, excess water, and bacteria out of the body.
Your body has many glands in the neck, armpits and groin and are all connected by a huge network of vessels which rely on your muscular movement to move the lymph.
Remedial Massage
When your muscles become knotted, tense or damaged through injury or bad posture remedial massage provides a healing treatment that can be gentle or strong, deep or shallow.
Passive joint stretching moves are also used.
Remedial therapists also release Trigger Points and the Myofascia
Muscular and skeletal dysfunctions often addressed with remedial massage include tight muscles pain, arthritis, frozen shoulder, tennis elbow, whiplash, neck and back pain, scoliosis, headaches and sports injuries.
Swedish Massage
Swedish massage is a smooth flowing style that helps reduce:
stress
improve circulation and range of movement
eases and tones muscles
provides the deep relaxation that allows your mind and body to recharge and rejuvenate.
Reiki
Reiki involves the transfer of energy from practitioner to patient and claims to enhance the body's natural ability to heal itself through the balancing of energy. Reiki utilizes specific techniques for restoring and balancing the natural life force energy within the body. It is a holistic, natural, hands-on energy healing system that touches on all levels: body, mind, and spirit.
---