Find a Hypnotherapist in your area
David Solomon - Holistic Mentor & Transformational Expert
Physical health
Love
Coaching program
...
Want to find out my availability, pricing or opening hours? Click on Send Me Details Now to get started.
Clicking on the Send Me Details Now button opens an enquiry form where you can message David Solomon directly.
Wellness Coaches help people to find the motivation and tools to get to their physical and emotional health goals.
David Solomon - Weight Loss & Nutrition Mentoring
Click here for a free copy of Your Quickfire Guide to Creating Soul Goals
---
What Is a Wellness Coach?
Wellness Coaches help people to find the motivation and tools to get to their physical and emotional health goals. Those goals might include losing some weight, eating better and lowering stress. Unlike a nutritionist or physical therapist, who makes specific diet and exercise suggestions, a wellness coach will help you make better general choices that fit your lifestyle.
Looking Good & Feeling Great
"He who has health has hope. And he who has hope has everything."
~ Thomas Carlyle
These were the words on the plaque in the office of a client that I read 20 years ago, but didn't appreciate until my own health started failing. Fortunately I was introduced to the scientifically validated principles of nutritional cleansing. This is the system that empowered me to move quickly from being exhausted, overwhelmed and grossly overweight to being full of energy, laser focused and having lost 28 kg. It was what helped me get my mojo back. However, everyone from professional athletes to business people, mums and kids all use this system safely and easily – each with different objectives. Some to lose weight, some to build lean muscle, some to get more energy and some to age more youthfully.
This is the gift of being able to live a life you truly love – healthily, joyfully, looking good & feeling great.
Nutritional Cleansing Explained
"A healthy outside starts on the inside."
~ Robert Ulrich
This is a long-term, flexible programme that provides a path to fat loss, muscle gain and complete body health. The fact that the programme takes a holistic approach to overall health means that you are able to get the best out of your body. It takes into account energy levels, cellular ageing, stress and toxicity levels, so it perfectly supplements healthy eating and exercising.
Cleverly combining Western, Eastern & Ayurvedic approaches, it utilises nutrient dense, low calorie foods (super foods) that are both tasty and highly absorbable, together with supported intermittent fasting to cleanse the body of toxins and impurities, anti-oxidants to counter the effects of stress, free radicals and ageing plus appropriate supplements to fill the gaps.
If you really want to achieve your peak performance and manage your weight, it is critical to revitalise your whole body by helping to remove impurities and thus create an optimal environment for improved nutrition. Think about it as cleaning the Ferrari engine of your body before putting in the best quality fuel – you'll get a much better result doing both than doing one or the other alone.
Supporting the body's own antioxidant and detoxification systems with a mixture of botanical extracts and nutrients to support the process offers a complete and extremely gentle cleanse experience and better overall health. Results typically include weight loss or weight maintenance, reductions in dangerous visceral (abdominal) fat and as a result, improvements in insulin sensitivity, lean muscle gain plus overall cardiovascular and cellular health.
You probably don't need nutritional cleansing if you live on a mountain top in Tibet where the air is pure and clean, the water is clear and you can enjoy eating the health-giving foods grown from the nutrient-rich earth in the region. But most of us live in a completely different world. In our daily lives our bodies are under constant onslaught of stressors that come in the form of pollutants via food, water and air, from a poor diet, from the stress of busy schedules, conflict and strain at work, financial pressures, conflict in relationships and even the stress of traffic. There's little doubt that traditional nutritional thinking won't cover our needs. We need extra help for helping us guard our bodies, help us to detoxify and to lose weight.
The simple fact is that "most diets don't work." But nutritional cleansing isn't a diet – it's a whole-system approach that contains the right nutrients and botanicals, given at the right time for maximum support to the body. And the body, if properly supported, is capable of producing miracles.
CTC for Weight Loss and Virtual Gastric Sleeve Program
The perfect complement to nutitional cleansing is a CTC for Weight Loss. Combining a 2 hour CTC for Weight Loss session and clinical hypnosis over a period of 6-8 weeks, we are able to rewire your brain, lock in all the weight loss habits you'll be developing and achieve amazing results. This program will change the way you feel about yourself, your body and the food that you eat.
It's a 6 step intensive, one-on-one programme focusing on all the emotional and mindset issues - plus patterns of behaviour - around food and weight related issues that have been working against you. Together we use the power of your mind to rewire your brain and achieve results without invasive surgery!
We work in detail on all the issues you're facing and then we help you "re-wire" your thinking so that you can permanently install and lock in all the benefits of the weight loss habits you'll be developing.
It is the full package of emotional and diet freedom.
Call 0418 46 5556 to speak to David, or click here to make an enquiry.
---
Follow us:
---
Service categories
This practitioner provides online consults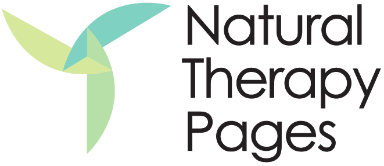 David Solomon - Holistic Mentor & Transformational Expert