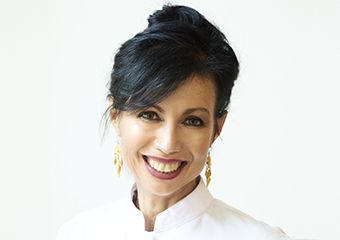 DEBBIE BURTON N.D. CONSULTANT NATUROPATH
Clicking on the Send Me Details Now button opens an enquiry form where you can message DEBBIE BURTON N.D. CONSULTANT NATUROPATH directly
Send Me Details Now
Debbie has 20 years clinical experience which can assist you & your family with digestive, immune, hormonal and stress disorders.Get in contact if you are ready to rebalance your body and mind to achieve optimal health and energy!
DEBBIE BURTON - Naturopathy
Servicing area
Floreat, Joondalup & Perth CBD
---
Focus areas
Wellness tailored plans
Nutrition/Diet
Aged care support
Telehealth
Covid and long covid disorders
Gut digestive disorders
---
---
I specialise in providing a range of services, including but not limited to:
Women's and Children's Health
Gut microbiome and digestive health
Mens Wellness
Autoimmune Disorders
Iridology
Nutrition
Reflexology
Remedial/Aromatherapy Massage (female only)
Elite Athletes/Professional Sports players
A range of testing services are also available, including but not limited to:

Hormonal Balancing
Organic Acid Testing
Dutch test (hormones)
Salivary Hormone Testing: Oestrogen metabolites
Hair Analysis
Digestive Testing/ Advanced Microbiome restoration
Home Stool Collection Kit
Adrenocortex stress profile
Male Hormone Testing
Thyroid Profile
Iodine testing, THYROID Auto antibody Testing
SIBO breath testing; lactulose intestinal permeability
Candida antibodies
Viral Assessment
Methylation MTHFR Testing
Diamine Oxidase Testing (histamine)
DNA profiling
AREAS I SPECIALISE IN
Women's and Children's Health
Gut microbiome and digestive health
Mental wellness
Sports Nutrition and achieving Peak Performance
Skin/Allergies and Immune Support also operate at Womens Healthworks - wholistic centre for
Womens Health Issues
Salivary / Adrenal Hormone Testing
Thyroid auto immunity Testing
Many more path testing available
I provide personalised programs to suit each individual and their health issues. A range of modalities are used to make this 'personalised plan' for the client as well as considering their budgets. I look forward to assisting you in achieving optimal health.

For more information about the best services for your needs or to organise an appointment -please feel free to contact me
Qualifications
Remedial Massage Therapist
Accredited Herbalist
Naturopath Consultant
Professional Membership
ANTA - Australian Natural Therapists Association
Complementary Medicine Association
---