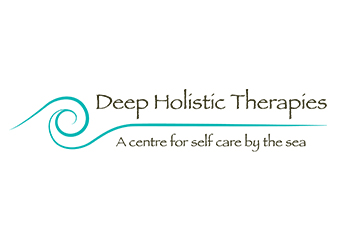 ---
About
Deep holistic therapies
Deep holistic therapies in Bondi is a natural therapies centre offering a range of treatments by experienced and highly qualified practitioners, in a peaceful and nurturing space. Our aim is to bring balance to the individual in whatever form it is needed, be it physically and/or emotionally, using therapeutic massage, natural medicines and energy balancing.
---
Herbal Medicine and Nutrition
Alex began her studies in Herbal Medicine and Nutrition in 1998, and has been a registered Herbalist since 2001. Alex came to study herbs after a successful career as a chef, graduating top of her class at the Cordon Bleu Culinary College and enjoying ten years in the kitchen. Her knowledge and love of food and nutrition and desire to help others led her to study the healing power of plants and herbs.
It was during the first year of her studies in Herbal Medicine that she realized the huge healing potential of the plants that she was being introduced to. Every system in the body, from Reproductive to Nervous System can benefit from the support of Herbal Medicine.
---
Massage
Massage brings both immediate and long term rejuvenation to the physical and emotional body. Here are the treatments we offer.
Remedial/Therapeutic Massage
This deep tissue massage helps relieve pain in specific areas. Gentle to deep pressure levels are used depending on what your needs are and the condition of the muscles. This deeply relaxing massage is perfect for anyone needing to de-stress. We recommend an epsom salts bath the evening after your massage as this will allow a good dose of magnesium into the muscles and will assist in clearing away lactic acid.
Holistic Massage
Holistic massage is a combination of remedial techniques and energy healing using reiki and tibetan singing bowls. The use of these combined techniques throughout the massage balances the bodies subtle energies, releasing physical and emotional tension and stress.
Hot Stone Massage
This wonderful massage uses beautiful stones sourced from New Zealand, Australia and Bali, along with warm oil. The Hot stones are strategically placed on the body and massaged deeply into the muscle tissue, creating a release that transcends the potential of traditional massage. This very nurturing treatment relaxes the entire nervous system, providing a feeling of deep calm
1 hr $95, 75 mins $115, 90 mins $130
Pregnancy Massage
This work focus on the special needs of the mother to be as her body goes through the changes leading up to childbirth. it enhances the function of the muscles and joints, improves circulation and general body tone, and relieves mental and physical fatigue.
Touch is vital to the mothers physical and emotional well being as she adapts to her new body image, and the deep sense of relaxation and stillness this massage brings allows any
anxieties to wash away and is the perfect time for some mother & baby bonding.
Pregnant women can lie on their side, and we also have the Belly Pillow that is specifically designed for pregnancy massage, allowing you to lie on your front in a fully supported position while easing any pressure on your back.
Prices
30 min- $50
45 min- $70
60 min- $90
75 min- $105
90 min- $120
---