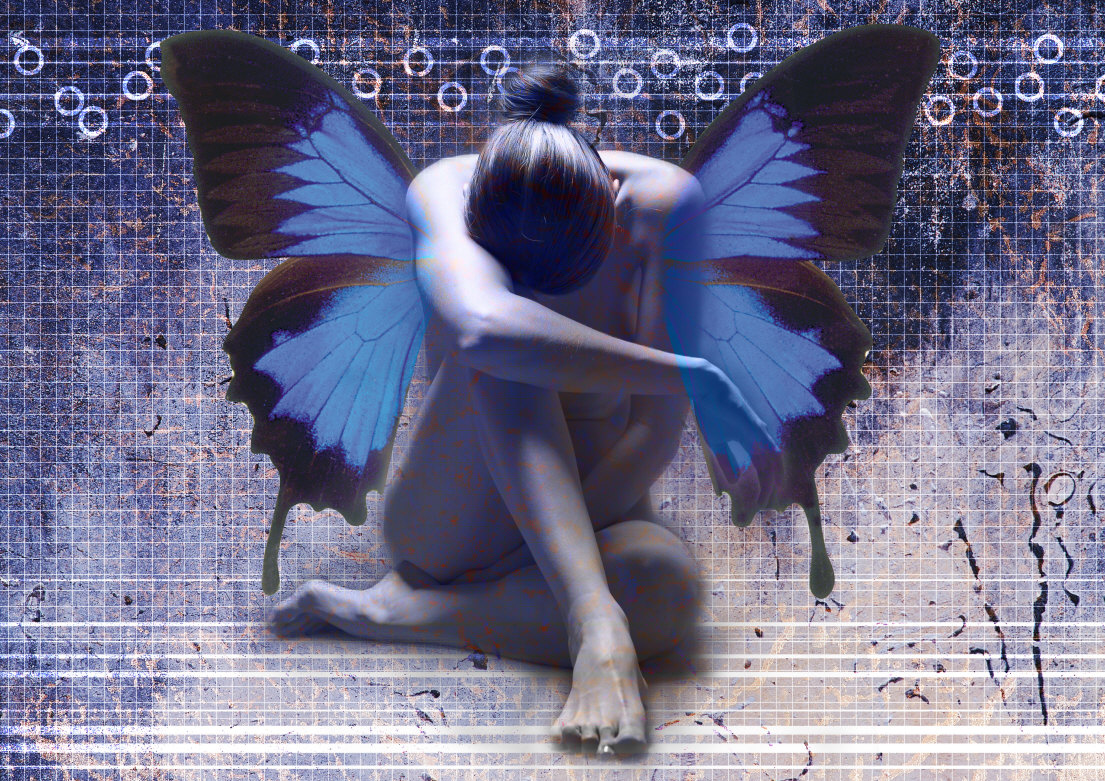 Denise Crutchfield - Eternal Healing
Want to find out my availability, pricing or opening hours? Click on Send Me Details Now to get started.
Send Me Details Now
Clicking on the Send Me Details Now button opens an enquiry form where you can message Denise Crutchfield directly
Are you feeling stressed and overwhelmed with life? Fatigue, stress, anxiety and depression are common symptoms that many of us are experiencing, which stop you from living your life to the fullest.As an Energy Healer, I focus on facilitating a state of relaxation and locating and releasing energy blockages. Immediate benefits include feeling more relaxed and at peace, relief from pain and revitalised energy levels.With a specialty in chronic fatigue, stress and anxiety I will also teach you techniques for relaxation, managing stress and releasing your old limiting patterns and beliefs. With renewed vitality, confidence and clarity you can start living the life of your dreams.  
Denise Crutchfield - Energy & Spiritual Healing
Focus areas
Stress management
Relaxation
Headaches
Space clearing
Physical pain
Energy balance
---
---
What is Energetic Healing?

An Energetic Healing treatment facilitates the natural healing process by clearing blockages in our energy field (aura) and energy systems (chakras and meridians) to rebalance the energy. This enables the body to return to harmony and balance.

Imagine a free flowing river. If a pebble is thrown into that river it disrupts the flow of water. A build-up of pebbles or rocks will eventually only allow a trickle of water to flow.

The pebbles in the river are equivalent to our fears, worries and anxieties. If these continue to build up, our energy flows less freely. Any blockages, imbalances or deficiencies in this flow of energy can result in pain, dis-ease and illness.

What are Energetic Blockages?

We have all experienced events that can cause mental or emotional anguish, trauma, or even physical pain. Particularly if these experiences occur in childhood, we are unable to process or understand what is happening and suppress these events. These suppressed memories, feelings and emotions can present themselves later in life – in our attitudes, our belief systems, as addictions and may also manifest as symptoms in the physical body.

An Energetic Healing session provides a safe and supportive environment as a treatment may initiate the release of these old patterns, emotions and memories.



---
Is an Energetic Healing Treatment for you?

Do you suffer any of the following? These are common symptoms of energetic blockages:

| | |
| --- | --- |
| | Feeling overwhelmed with life |
For more information on chronic fatigue, stress & anxiety and how energy healing can facilitate your recovery, please visit my website www.eternalhealing.com.au



---
Benefits of Energetic Healing:

The benefits of a treatment may be felt immediately or it may be more subtle – a knowing that something has shifted. Regular treatments can help transform your life as you release your old limiting patterns and beliefs, enabling you to welcome in new and positive energy and a new way of being.

Benefits can include:






Shorten recovery time after illness or surgery




Reconnection of mind/body/spirit




Greater awareness and clarity




Removing negative beliefs and patterns





Attracting beneficial relationships






Relief from pain and stress




Feelings of peace and wellbeing




Overcoming fears and anxieties





More balance in your life





Initiation of forgiveness




Ability to move forward in life




Provide support for life transitions
---
An Energetic Healing Session

Each Energetic Healing session is unique and incorporates a combination of any of the following techniques:




Clearing dense/negative energy






Deep breathing techniques




Guided meditations/visualisations




Energy balance (aura/chakras/meridians)






Energetic Healing doesn't just treat the symptom, but considers all aspects of the person to identify the root cause of the symptom and to facilitate restoring the body to a state of well general wellbeing where all the organs and systems are in balance free of toxins.

Click here for more information on these energy techniques >>



---
Consultations
| | |
| --- | --- |
| | |
---
Treatment Plan

The number of treatments required vary dependent on the reason for your visit and your desired outcome.

Once you experience for yourself the benefits of an Energy Healing session you will have a greater sense of how many sessions you will require.



---
Call Denise today on 0413 043 601 to book your session
---
---