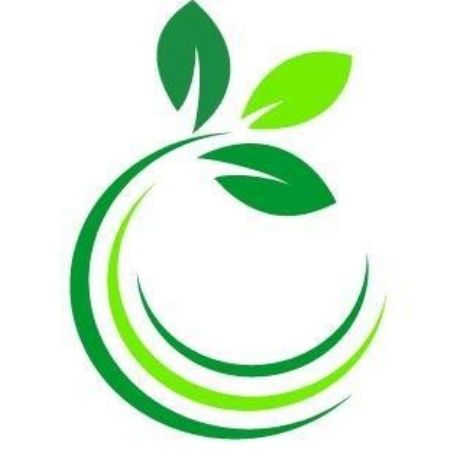 Dynamic Health Natural Medicine
Clicking on the Send Me Details Now button opens an enquiry form where you can message Dynamic Health Natural Medicine directly
Send Me Details Now
Tired of taking too many medications and not finding the cause of your symptoms? A customised health management strategy using natural therapies could help. Call Claudia or book an online consultation to discuss your condition. 
Naturopathy, Clinical Nutrition & Fertility Support
Focus areas
Aches & pains
Conception
Epigenetics
Intolerance
Headaches
Endometriosis
---
---
Claudia has extensive experience working as a remedial massage therapist and collaborating with physiotherapists.
For more than 13 years, Claudia focused on alleviating aches and pains of clients while catering to each individual's needs.
She aims to treat not only the symptoms but also the deep-rooted causes of their condition.
As a Naturopath, Claudia likes to dig deep into her client's medical history to uncover problems that may be holding them back from achieving optimal health.
Her passion for healing and her desire for learning inspired her to acquire profound knowledge and expand her skill set.
Thus she continues to attend postgraduate education courses and seminars from the best clinicians in the world.
It is her goal to provide clients with the best and latest holistic healthcare information.
Claudia has a special interest in preconception care, pregnancy, fertility, breastfeeding and birth support.
She believes both parents' health have a significant impact on their baby's epigenetics, especially the mum's.
When both parents have optimal health even at preconception, their babies and their future generations will have positive transgenerational results.
Claudia is a firm believer that positive contributions to someone's life causes a ripple effect which can influence not just that person but the lives of their family and friends.
Services Offered:
Naturopathy
Clinical Nutrition
Herbal Medicine
Functional Pathology
Iridology
Flower Essences
Lymphatic Drainage
Remedial Massage
Pregnancy Massage
Seminars & Workshops
Fertility, Pregnancy & Birthing Services
Other areas of treatment or conditions Claudia has had experience with:
Acne
Food sensitivities/intolerances
Adrenal fatigue
Fructose malabsorption
ADHD
Gastrointestinal disorders
Allergies
Hay fever
Anxiety, stress
Headaches
Anemia
IBS and IBD
Arthritis
Immune disorders
Asthma
Inflammation
Autoimmune disorders
Insomnia
Bacterial Vaginosis
Musculoskeletal aches and pains
Blood sugar dysregulation/Insulin resistance/diabetes
Menstrual irregularities, pain, PMS
Candida
Menopause
Cardiovascular issues
Mood imbalances
Cramps and restless legs
Nervous ticks
Crohn's disease
Nutritional deficiencies
Cognition and nootropics
Parasitic infections
Coeliac disease
PCOS/PCO
Cold and flu
Depression
Post viral fatigue, fatigue and brain fog
Detoxification and toxicity
Respiratory tract infections
Sinusitis/infections
Eczema
Endometriosis
Thyroid issues
Urinary tract infections
Fertility support for men and women.
Weight loss
Online Appointments
Face-to-face consultations are available at the Berwick location, however for whatever reason you're unable to come to the clinic, remote or virtual appointments can be arranged.
Claudia provides Naturopathic consultations anywhere in Australia via phone, FaceTime, Zoom, or Skype.
Discuss with Claudia your condition and get comprehensive and customised naturopathic advice online wherever you are.
Here are some testimonials of Claudia's previous clients:
"Claudia has given me excellent advice over the years- particularly over a troubling time of psoriasis- where dermatologists could not diagnose or treat it for months. I spent $$$ on creams and appointments, with no success. After just 1 appointment with Claudia, she created the perfect NATURAL treatment, and my skin was clear within 8 days. I've been going to Claudia for any health concerns ever since! Claudia is professional and knowledgeable and is much better at taking care of my health than I am! Absolutely recommend." - Kymba
"I can't recommend Claudia enough! I have been seeing Claudia for 6 months now. I had seen many specialists about my health, with nothing making a difference. I was covered with hives daily, and also my cycles were also very irregular. Since the beginning of treatment back in January, I haven't experienced any hives at all, and now my cycles are slowly coming back to regular! The support and service she provides is absolutely outstanding and it's safe to say that she has changed my life! Thank you so much Claudia!" - Lauren
Book your appointment with Claudia and see how she can help you or someone you know.
Qualifications
Diploma In Remedial Massage Therapy
Bachelor of Health Science
Natural Fertility
Pregnancy Intensive
Lymphatic Drainage
Eastern and Western Cupping
Professional Membership
ANTA - Australian Natural Therapists Association
Massage & Myotherapy Australia
---