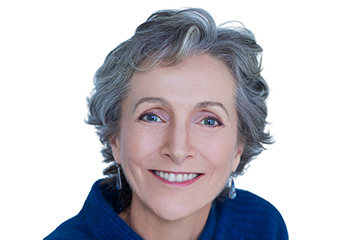 Diana Hunter
Want to find out my availability, pricing or opening hours? Click on Send Me Details Now to get started.
Send Me Details Now
Clicking on the Send Me Details Now button opens an enquiry form where you can message Diana Hunter directly
Deepen the relationship with your Intuition
Intuitive Mastery Program
Servicing area
Sunshine Coast, Queensland
---
Focus areas
Akashic records reading
Intuitive healing
Personal development
Spiritual guidance
Australian bush flower essences
Medical intuition
---
---
Intuitive Mastery Program
This four week program is designed to guide you in deepening the connection and trust in your intuition, to experience greater life fulfilment, a sense of being on track, and to delight in the flow of guidance in your life.
Would you like to?
Connect more deeply with yourself

Learn to develop your intuitive knowing

Live life on purpose & experience more fulfilment

Delight in more flow & synchronicity in your life

Carve your unique path using inner guidance

Experience greater ease & clarity for life choices
Our intuition is like a good friend – you can put time, focus, love and energy into that relationship and have your intuition guiding and supporting you through the good times and the challenging times.
The benefit of focusing on your intuitive development over a 4 week period is taking a period of time to focus and reflect on opening the lines of communication and learning to recognise when your intuition speaks with you. There is also the power of being in that discovery process with a small like-minded group over the course of the month.
The Program is a combination of deeply understanding your intuition and practicing simple yet powerful methods of connecting with your Innate Wisdom.
You will learn:
Practical methods to develop your unique intuitive style

Recognition of the many voices of your intuition

Tools to enhance your intuition

How to connect and benefit from Angelic assistance

Using Earth elements for enhancing your intuitive connection

Mastering your energy system to develop your innate knowing

Discerning intuition from fantasy
What Participants Have to Say
"I am so happy to have been part of Diana's Deepen Your Intuition course. This was a very uplifting, enlightening course. I learnt many valuable tools. It was with wonderful like minded people and I certainly flourished with tuning into my inner knowing and instinct. It was like a positive snowball that gained synchronicity and momentum. I would definitely recommend this program and now I am ready for Part 2!" Lee-Anne
"This course has changed my life. Thank you Diana for your ability to create such a safe and fun space to allow the learning and confidence in my own intuitive abilities to expand and grow. I found Diana to be a thoughful, supportive and inspiring teacher, sensitive to the learning needs of each participant. And by following her guidance, I have been enjoying greater insight into my own unique and creative intuitive way, which stands by me every moment of my life." Carmel
"I recommend Diana's 'Intuitive Mastery' course for anyone wanting a deeper understanding of their intuition from both an energetic and practical perspective. Diana's generously shared wisdom along with her depth of personal experience, made this course both enjoyable and informative. The handouts and exercises were especially useful, and are resources that I continue to refer to. Thank you Diana!" Peta
"I had considered myself to be reasonably intuitive, and know of the cost of not following one's strong inner guidance. This program took me to a whole other level of trusting myself. As a result, there is more flow in my life, more inner peace, more energy and freedom to express who I am and who I am becoming. I have come to acknowledge more deeply, the profound effect of continuing to follow my intuition as a way of life. It has helped me to discover that there is no 'one way' to live one's life. The only way to live your life is to follow what is in your own heart and mind." Kirstine
"I had the privilege of attending the "Intuitive" course given by Diana and it helped me take back the control of my life. Before I met her I was struggling with a few aspects which always restrained me from reaching my full potential. I learned throughout the course how to love myself and how to efficiently use affirmations. I am now more aware of my feelings and it is easier to follow my intuition which guides me through my journey. Thank you very much Diana for sharing your knowledge. Your course has helped me to feel more confident and I am a much happier person." Pascale
"I attended Diana's 'Deepen Your Intuition' course and found it incredibly enlightening. The whole atmosphere was one of acceptance with no judgement, only openness and trust. Over the duration of the course I gained many invaluable lessons and certainly learnt how to trust in myself and my intuition again. I would highly recommend this course to anyone who wants to gain little insights into why they sometimes feel a certain way and also learn some simple life skills to start believing in your own abilities. Thanks Diana, you are great!" Laurence
"I had the pleasure of joining Diana's Intuition Mastery Program. It was so wonderful. Diana is very knowledgeable and the information was presented in a fun and easy to comprehend way. I received so much out of the program. Thank you Diana." Kahli
"Diana has a deep personal understanding and appreciation of all that she teaches. She draws on this knowledge and experience throughout her course and uses her intuition to guide her. This helps her to be flexible and adjust her teaching according to the needs of the individuals in the group. She presents the information in a clear and engaging manner which makes it easy to understand and practice. I found her programme to be extremely practical and useful." Sherrie
"This is a well constructed and run workshop by a caring and thoughtful Diana, who created a safe and loving environment which encouraged partcipation and interaction by all. There were many wonderful 'aha' moments, much rejoicing and sharing as we discovered the many methods to acknowledge understand and develop our intuition" W.B.
Join me ONLINE for an Insightful 4 weeks - August/September 2021
Contact Diana by Phone -

0412 349 954


Check my page for details: www.dianahunter.com.au
---
Cost: $249

Includes: 4 week ONLINE program/Flower Essence for developing intuition/30 minute personal consult

Dates: 4 Monday evenings - (10 participants max)

Next Program: Mondays - August 23rd & 30th, September 6th & 13th

Time: 7.00pm - 9.00 pm



To Book or Enquire about this, or future programs
see above phone and web contact details.
Qualifications
Associate Diploma (Cumberland College Health Sciences, 1980)
Certified Rebirther (Yve And Vince Betar Loving Relationships Training, 1988)
Certified Coach In Dietary Wellness (Genetic Key System, 2009)
Advanced In Glycobiology Studies (Proevity, 2008)
Basic Nutrition And Health (Humanitas International Foundation, 2007)
---