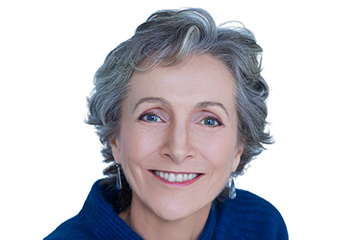 Diana Hunter
Want to find out my availability, pricing or opening hours? Click on Send Me Details Now to get started.
Send Me Details Now
Clicking on the Send Me Details Now button opens an enquiry form where you can message Diana Hunter directly
"Diana's refined sensitivity and highly developed intuition makes her an extraordinary Spiritual Healer and Teacher."
What clients have to say.....
Servicing area
Sunshine Coast, Queensland
---
Focus areas
Akashic records reading
Intuitive healing
Personal development
Spiritual guidance
Australian bush flower essences
Medical intuition
---
---
"I have had the honour of experiencing Diana's work for over 20 years now... a master bodyworker, spiritual healer and shaman, Diana is bringing the work of the future into today. As a healer myself, I trust Diana's intuition and presence implicitly. She is my choice for the person to support me in my own growth - I heal naturally in her presence." Sharon (Yandina)

"Diana's refined sensitivity and highly developed intuition makes her an extraordinary Spiritual Healer and Teacher. I will be forever grateful that our paths met. She is straight to the point, right on track and emotionally & energetically attuned. Diana is someone who can meet me at my soul's depths and offer me practical tools. I am in safe hands. I feel my life changing before my eyes, as I move forward… more grounded… more connected… more relaxed…. more loving. Magic does happen."
Bridget (Sunshine Coast)
"After our consultation, I felt stronger, more powerful in my knowledge and body of what to do. I had more strength even in my walk. You're knowledge and skills is not common knowledge. Your expertise show people a path to take, gifting empowerment knowing that you had their wholistic wellness as the priority. I appreciate this. Thank you!" Rachel (Sydney)

"Diana's energy work is a powerful experience for making BIG shifts in my life. I am inextricably changed and moved forward in a way that I would find difficult do by myself. If I lived closer I would be having monthly sessions!" Dina (Sydney)

"I have been having healing sessions with Diana for at least 10 years. She creates a safe, relaxing and connected place in which healing takes place. Her intuition, guidance and ability to connect to source mean that I leave Diana's session feeling calm, peaceful and on track. I love the bush flower essences and follow up she gives me to support my journey. Diana is a wise and gentle woman whose sessions of guidance and healing are a powerful tool for moving forward in my life. I'm very grateful."
Rochelle (Gold Coast)

"I highly recommend Diana's healing work. It is beautifully subtle and yet very powerful. Diana's skill with essences is a wonderful mix of intuition and depth of knowledge. Amazing life changing and heart felt healing."
Jan (Brisbane)
"Diana has an amazing ability to provide you support and guidance to heal. I cannot recommend Diana enough. The Bush Flower Essences are superb and are prescribed to perfection"
Patricia (Sydney)
"I wish to thank Diana for all of her advice and support. Diana is a healer in the true sense of the word. She has helped me considerably on my path. I am grateful for her insight and wisdom that she so willingly and openly shares. I encourage you to embrace Diana's work for yourself."
Joy (Melbourne)

"Five months ago I was looking to change jobs and wanted a work/ life balance but I was stuck in a rut and fearful of making a change. Then my friend introduced me to Diana and I began working with the flower essences. The experience has been truly amazing. Diana's support is unquestionable with emails and phone calls, to check in along the way, and loving guidance. I began to realise that I was holding onto childhood patterns that no longer served me and I began to experience synchronicity in all areas of my life. I have resigned from my job and preparing for the next chapter. The essences have been a great companion and Diana personalised each essence combination for every step of my journey. The essences are incredibly powerful."
S.K. (Sydney)

"Diana's healing technique makes me feel like I am in the arms of angels. I am able to totally and safely relax into new levels of safety within myself. Diana is highly intuitive and really helps her client to hone in on the specific issue prior to the session. She is gentle and patient, and allows me to be guided by my own thoughts and feelings into where I need to go. I often find myself integrating new levels of understanding that I take into my world and my work. Her sessions are truly magical and very nurturing."
Kirstine RN, Massage Therapist (Noosa)

"Being part of the healing world myself, I have so much trust and admiration for Diana's healing. She truly is healing in the light!"
Kristine Gibson – Spiritual Healer (Port Macquarie)
---
Please phone Diana or you can make an equiry
via the 'Request a Booking' or 'Send Enquiry' button below
Connect with Diana on Facebook at: Diana Hunter
Qualifications
Associate Diploma (Cumberland College Health Sciences, 1980)
Certified Rebirther (Yve And Vince Betar Loving Relationships Training, 1988)
Certified Coach In Dietary Wellness (Genetic Key System, 2009)
Advanced In Glycobiology Studies (Proevity, 2008)
Basic Nutrition And Health (Humanitas International Foundation, 2007)