Member since 2020
Cherish Orgasmic Divine Essence
Servicing area: Worldwide via Zoom Only
Self
Higher dimensions
Belief systems
...
Want to find out my availability, pricing or opening hours? Click on Send Me Details Now to get started.
Clicking on the Send Me Details Now button opens an enquiry form where you can message Infinity Oceans directly.
We chose to be born into a female body, is there a deeper purpose for that choice? Welcome to Divine Sexuality. Lets explore and dive deep into our feminine form and essence that flows through it. Feminine sexuality, sensuality, orgasm, and the energy that it creates is a vehicle to re-connect with our Divine Essence.
Cherish Orgasmic Divine Essence
---
"Cherish Orgasmic Divine Essence"
New Classes opening for July 2021- Register Now - Only 1 place per class
Bringing sacredness, honour and appreciation to our female form honouring all of ourselves. Opening ourselves up to discover and explore the potential of our divine sacredness hidden within our physicality
Creating a new design of our sexuality, sensuality and connecting with that, reminding us of the essence that we truly are. Opening the door to explore the unknown vastness and orgasmic potential deep within all women
Exploring the different types of orgasm and the multiple levels within them. Each level is a key, opening the possibility to go into a deeper level of experience and connection moving from a genital orgasm to a Divine Orgasm. Even if you havent ever experienced one or have and want to go deeper, utilising this to connect into your own unique Divine Essence. Playing with our own orgasmic energy and frequency band, expressing through our physical body.
Divine Sexuality is experienced in the physical body and yet the visceral experience itself is outside of the confines of time and space. Hidden deep within us, reminding us of what we are and our connection to our divine essence while within a physical body.
Just like our own unique experience of Love or Divinity within us, it cannot be defined or explained within words. They are merely markers or pointers to a space within. Its an actual visceral experience that we feel inside.
The conversation can be very intimate, personal and informative. There is also some "hands on exercises" homework practice and exploration if you feel drawn to explore further.
The gift awaits us within ourselves –
I am offering an invitation to discover and experience more of you
Class Overview (12 weeks)
Week 1 – External Influences & belief systems – Release & Clear
Week 2 – Internal Influences & belief systems – Release & Clear
Week 3 – Cycles and Rhythms
Week 4 – Female Body Design
Week 5 – Bells of Love (Tao) Heart
Week 6 – Yoni (Tao) Sacral
Week 7 – The Energy of Orgasm
Week 8 – Connecting into Our Body
Week 9 – Exploration, Return to Innocence and Freedom
Week 10 – Building and Developing Orgasm Energy
Week 11 - Discoveries and Experiences
Week 12 - Loving Ourselves, Magnetic Vibration & Frequency, Reflections
These classes are designed and created for all women
Classes are created from multiple levels being multi-faceted and multi-dimensional. Addressing the physical, emotional, mental, spiritual, dimensional energetic levels. You can play at the level that is most comfortable and beneficial for you.
We are all individual and unique - Discovering the deliciousness within You….There is always more of You to discover, explore and experience if you choose. Naturally raising your personal vibration and frequency by connecting within and Cherishing Orgasmic Divine Essence
Frequently Asked Questions
Are these classes for single women? Yes
Are these classes for women in a relationship? Yes
These classes are focused on You and your connection with Yourself
Is there an age limit for these classes? No
Women in their 60's and 70's have enjoyed these classes.
Reviews
Oh my gosh, it was a delight to spend the last 12 weeks with you and the CODE class, so much fun. You present the subjects with care and respect.
It takes great courage to teach the subjects that you are covering in your CODE class. I admire your courage. The positive impact that this shared knowledge may have on all who participate is beyond imagination.
I had many aha's and amazing experiences on this journey with you and I thank you. And, I will remember all the fun and laughter we had.
I feel many subtle differences after each session.
Every female on this planet should do the class!
I highly recommend this CODE class.
Linda C. from Tacoma, WA, USA
In her course, CHERISH ORGASMIC DIVINE ESSENCE Infinity has succinctly captured some of the incredible intimate details of why there is so much to honor about the sacredness of our DIVINE feminine essence.
I do believe this essence has never really been understood before. Since our birth the feminine essence has been treated sacrilegiously.
I now have an expanded sense of worthiness for my true, pure nature.
How she describes our beautiful sexual organs, offered me a most radical perspective & awareness of my feminine physicalness. My confidence in me has expanded in such a subtle way.
It truly is a very intimate course, and lovingly revealing. We speak about all our feminine aspects which we may not have spoken of before and it feels so natural in the space that is created.
Infinity's course is authentically expressed and lovingly offered to assist humanity to awaken to our pure divine essence.
My gratitude and love is immense.
Joan Thorn – New Zealand
More Information
I offer a Free 15 minute consultation via zoom if you would like to see if this class is what your looking for. To book a time send an email to infinityoceans@westnet.com.au
Class Details
Start dates and times are in AWST time zone. (Perth, Western Australia) The converter link to check the time/day in your time zone
https://www.worldtimebuddy.com/
Tues 20th of July at 3pm, 9pm or 11pm
Wed 21st of July at 3pm, 9pm or 11pm
Thurs 22nd of July at 3pm, 9pm or 11pm
The class is personally for you working 1 to 1 for 12 weeks.
Each weekly class is 60 minutes via Zoom.
Please register by Friday the 16th of July
Registration will close earlier when that day/time is booked.
To register send payment via pay pal to infinityoceans@westnet.com.au
After payment send an email with which class day/time you would like to be booked into.
For the 12 week class pricing is $1233- AUD
Looking forward to a journey of discovery together
Infinity Oceans
---
Service categories
This practitioner provides online consults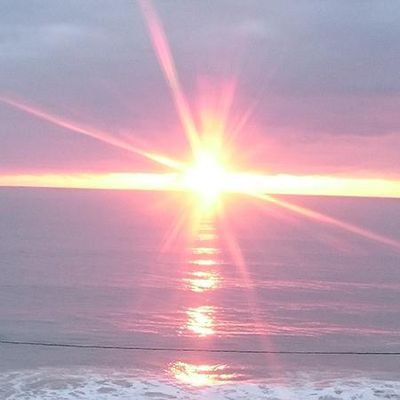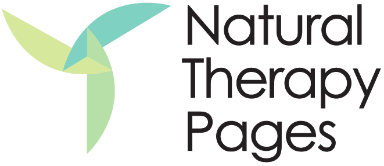 Cherish Orgasmic Divine Essence