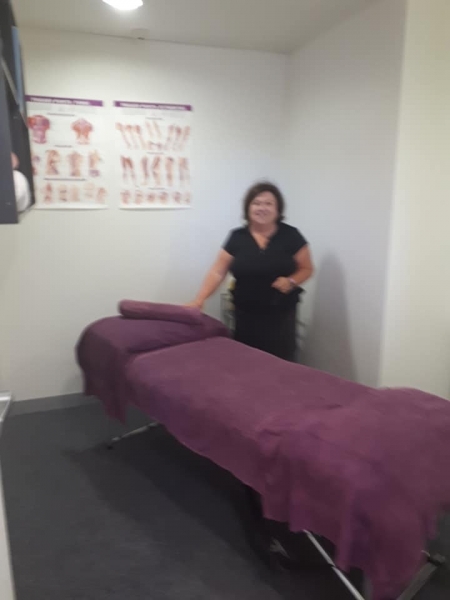 Member since 2006
Donna Turner
Suite 1
247 David Low Way
Peregian Beach QLD 4573
Servicing area: Peregian Beach 4573 and surrounding suburbs.
Sinus
Jaw problems
Nervous system
...
Want to find out my availability, pricing or opening hours? Click on Send Me Details Now to get started.
Clicking on the Send Me Details Now button opens an enquiry form where you can message Remedial Massage Peregian Beac directly.
I have just relocated to The Sunshine Coast and with over 15 years in Remedial Massage I look forward to assisting you with any muscular issues you may have.
Donna Turner - Remedial Massage
DORN SPINAL THERAPY
(NEW TO AUSTRALIA)


Remedial Massage can assist with
Back Pain


Neck Pain


Headaches


Pins & needles in arms and/or hands


Hip Problems


Sciatica


Jaw problems


Earaches


Vertigo


Shoulder problems


Asthma


Knee problems

What is Dorn Spinal Therapy?
The Dorn method is a gentle spinal and joint treatment designed to alleviate back problems and headaches caused by wrongly placed vertebrae or differing leg lengths.

It is a non-manipulative treatment and helps joints and vertebrae slip back into their natural position through self determined movements of the client.

The Dorn method is the most widely used treatment for back pain in Europe with no reported injury in its 30 year history which originated in Germany.

A holistic treatment where other areas of pain can often be relieved by working on the meridian and nerve system of the body.

How Does the Dorn method work?
Movement is a fundamental element in the treatment. Having the client swinging his leg, arm or moving his head, depending on the area where the therapist is working. Moving distracts the muscles so they can't resist the correction.

The treatment is also combined with a spinal massage called the Bruess massage. It is a gentle massage using St John's Wort oil that safely stretches, nourishes, aligns and energises the back.

A series of simple exercises are given to the client to perform each day to help keep your hip and lower back in place.

Remedial Massage:
Sports Remedial – using advanced techniques to assess the body and work on correcting muscular function and releasing adhesions.

Myofascial Dry Needling: - Needling trigger points using acupuncture needles is an effective way of reducing acute and chronic pain . Dry Needling is not to be confused with Acupuncture.

Lymphatic Drainage – gently eliminates toxins from the body, stimulates the immune system, nervous system and increases circulation.

Gua Sha – is used where pain, heat & stagnation are present. A porcelain spoon is scraped over the skin releasing stagnated Qi and restoring the flow of blood and Qi to the area.

Cupping – regulates the flow of Qi and blood. It draws out pathogenic factors such as wind,
cold, damp and heat. Cupping also moves Qi and Blood and opens the pores of the skin. It has beneficial effects on skin, muscles, joints and the digestive system.

Ear Candling – a gentle treatment for relief of the ear and sinus irritation, vertigo, headaches, etc.

Foot Joint Mobilisation



EFTPOS Available

GIFT VOUCHERS AVAILABLE



Qualification details
Cert. IV Remedial Massage

Cert. Dorn Spinal Therapy

Cert. Foot Joint Mobilization

Trigger point therapy

Myofascial Dry Needling

Member: ANTA

HEALTH FUND REBATES AVAILABLE


TESTIMONIALS

I have been a back sufferer for over 30 years. I was first diagnosed with disc degeneration at the tender young age of 21. I have been to many chiropractors and physiotherapists during the 30 years and have been warned by my doctors that the discomfort and pain would be with me for all time and in fact worsen progressively whilst ageing. I played contact sport during my career and after a severe traffic accident took up golf to help manage my spine and neck problems. 18 months ago I undertook deep tissue massage sessions from Donna who then informed me that Dorn Spinal therapy was receiving some positive results and that I should give it a go. Not having anything to lose I decided to commit myself to this treatment.

After the recommended 3 treatments from Donna, I was astonished by the results. In fact Donna was surprised herself at the speed of my improvement. Since these treatments I have not experienced any back or neck discomfort whatsoever, in fact my golf has improved dramatically. I only wish I had heard of this treatment years ago, as the quality of my life was always governed by my discomfort. Admittedly I still do receive a back massage on a monthly basis which does help to diminish any extra stress in the back muscles but I thoroughly recommend this dorn therapy to anyone who has any sort of spinal problems. Donna's technique and expertise in muscle tissue threapy and Dorn therapy has contributed to a better and more enjoyable lifestyle for me. Just think about it, for 30 years I was mostly in a discomfort and pain and now in my 50's I am able to do things that I did in my 20's with practically no restrictions.

Look if you have any back problems give it a go, you will have nothing to lose except your discomfort, it's a guarantee. Donna is a very positive therapist so don't wait till the last resort to try this remarkable treatment.

Peter Krech Redcliffe
---
Service categories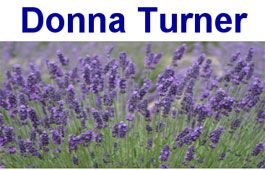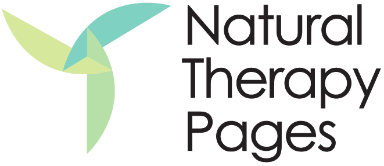 Donna Turner