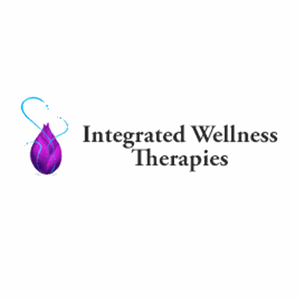 Member since 2007
Integrated Wellness Therapies
Sonja Gwosdezki
11 Holyrood ave
Geelong VIC 3220
Servicing area: Geelong, Surf Coast and Aireys Inlet, Vic
Neuro emotional technique (NET)
Stress and anxiety reduction
Want to find out my availability, pricing or opening hours? Click on Send Me Details Now to get started.
Integrated Wellness Therapies provides an integrated Mind/body approach to help you Reduce, Release and Overcome Stress and find inner harmony.
Integrated Wellness Therapies - Stress Management
---

Sonja Gwosdezki addresses the many physical, emotional and environmental causes of stress, guiding you to reclaim your health, restore your energy and vitality, experience inner peace and emotional wellbeing, build stress resilience so that you can cope with anything.

Stress! What is it really?

While many people think of stress as only being only about our emotions and thinking, stress is actually complex and affects us physically, mentally as well emotionally. Stress is the result of our body being in Fight, Flight or Freeze response mode.

Stress is now believed to be the underlying factor in between 75-95% of all doctors visits and can affect every aspect of our health, often very seriously

There are many types of stress, Emotional Stress, Nutritional Stress, Physical stress, Environmental stress.

All of these factors influence each other and affect our perceptions, reactions, moods, stress resilience, physical health. As stress is complex, to overcome and reduce stress, you may require an integrated mind/body approach.


---

About the Practitioner

Sonja has qualifications in, Clinical Nutrition, Wholisitc life Coaching, FasterEFT, Neuro-Emotional Technique, Transpersonal Art Therapy, Clinical Hypnotherapy and Chiropractic.

Using a wholistic and balanced mind/body approach Sonja Gwosdezki will listen to your needs attentively, take a full case history and tailor your treatment using the most appropriate tools, techniques and strategies to suit your individual needs.

With wide range of qualifications, trainings and over 30 years of clinical experience Sonja can choose from and combine any of the following modalities; FasterEFT, Neuro-emotional Technique (NET), Clinical Hypnosis, Nutritional Coaching and more traditional stress management tools such as relaxation therapy, guided visualization, breathing techniques, even Chiropractic.

By understanding and addressing the primary cause(s) of your stress and anxiety you will be guided and empowered in learning how to reduce, overcome and release stress. By making changes to your emotional and physical wellbeing you can build stress resilience and not let stress rule your life.

Sonja understands that your concerns may be connected with very intimate emotions such as guilt, shame, grief and regrets and will she provide you with a safe, non-judgmental, confidential trustworthy environment to express your concerns, problems, beliefs and emotions.

Sonjas philosophy is to support you unconditional in a caring and efficient way that empowers you to gain insight, understanding and acceptance of yourself, your circumstances and your concerns.
She will work together with you as a team in a collaborative environment providing you with the physical and emotional foundation and tools to actively create steps to help you overcome any thoughts, emotions, feelings and assumptions that are influencing your life with negative consequences.

From an emotional stress perspective it is important to gain an understanding of how you create stress, what your thoughts, emotions, images internal stories we are needing to run to create emotional stress response are.


---

Working with Sonja Gwosdezki

When working with Sonja she will listen attentively, take a complete history of all your stresses and symptoms, discuss all the factors physical and emotional factors that could be contributing to you feeling stressed, tired and overwhelmed. Then together we will create a co-ordinated treatment that will suit you and your needs best.

At Integrated Wellness Therapies a strong emphasis is placed on understanding what patterns are generating stress for you, as well as teaching you physical processes that can reduce, release and eliminate stress.

Neuro-Emotional Technique, FasterEFT, Life Coaching, and Clinical Hypnotherapy are all stress reduction and mindset change techniques. These have been shown to significantly reduce body stress responses.

Other stress management and anxiety reduction techniques that Sonja uses in her practice are: autogenic training; deep breathing techniques; self hypnosis; and relaxation training.

What you can gain by working with Sonja is

Less stress,
Greater mental clarity, better ability to focus on tasks
Improved energy, better health and vitality
Increase sense of physical and emotional wellbeing,
Increased self confidence, self assurance
Deeper, more restorative sleep
Stop emotional eating and lose weight
The ability to control addictions such as smoking
A stronger immune system and better digestion
Slow down ageing
Have new powerful easy to implement strategies, tools, beliefs and insights that enable you to reduce and management stress easily so you can live a vibrant , healthy Flourishing life.

Sonja conducts, in person one on one consultations in Geelong and Aireys Inlet
Or you can have the freedom of working from anywhere in Australia with Sonja via by phone and Skype (with additional email support)

Initial consultation is 90 mins duration at a cost of $ 120.00
Subsequent consultations are one hour, cost $120.00
Two hour consultations can be arranged costing $ 210 (saving $30) and are highly effective use of time and generally more productive than 2 one our sessions.
Packages of 6 sessions are available at a greater saving.


For more information about the best services for your needs or to organise an appointment - just give me a call on 03 52 89 6606 or contact
sonja@integratedwellness.com.au


Want to know a little more about Emotions and Thoughts...?

Emotions are the result of feelings generated by chemical changes activated in the body by repeated thoughts or images at either a subconscious or conscious level. Generally we are completely unaware as to how we are fuelling our emotions them.

Your emotions can be triggered by feelings, words, pictures and sound that are real or imagined, conscious or unconsciously.
Frequently our current emotional responses are the result of earlier events, traumas or subconscious beliefs.
Our bodies are actually the expression of what we hold to be true in our subconscious minds.
Our emotions are part of us but they are not us We each have the ability to alter our emotion state
What if you had the ability to change your emotional state primarily by changing your thinking?
To change your life you have to change your thoughts. Thats right you have the power to change your thoughts! Your thoughts do not control you. You control your thoughts.

So let me help you to understand how you can take charge of your life and easily release and overcome stress, live a life free from constant stress and rediscover a healthier happier life.

What if you could learn how to manage feelings of shame, guilt etc?


For more information about the best services for your needs or to organise an appointment - just give me a call on 03 52 89 6606!


Sonjas Qualifications

Graduated from Chiropractic and Osteopathy College of Australasia. 1974
Post. Grad. Diploma Clinical Nutrition.1984
Post.Grad.Diploma of Clinical Hypnotherapy 1985:
Neuro Emotional Technique Certification. 1999 (I was one of the first four Australians certified in NET at the inaugural worldwide certification class).
Diploma Transpersonal Art Therapy.2001
Level 3 FasterEFT Practitioner ( 2012)
Wholistic Life Coach ( 2008)

Other trainings include Integrated Byodynamics, Neurolink, Emotional Freedom Technique, Psych-K.


---

What is FasterEFT?

FasterEFT (Emotionally Focused Transformation) is a methodology developed by Robert G. Smith. It is a skilful combination of new cutting-edge techniques and processes that integrates the most effective elements of EFT (Emotional Freedom Techniques), BSFF (Be Set Free Fast), NLP (Neuro-linguistic Programming), with the science of how the mind works and the minds great ability to transform itself.

FasterEFT is also based on the assumption that you are not broken you have simply learned to run various internal programs expertly.

One of the greatest aspects in FasterEFT is that it is fast, direct and to the point. It has a healthy and logical belief system that easily accepted. FasterEFT is a powerful, simple, complete, and easy to learn mind/body emotional healing system.

With this great mix of understandings and modalities, FasterEFT can quickly transform how you represent your past, shift your emotional disruptions and restore your physical health.

FasterEFT (Emotionally Focussed Transformation) blends some of the processes of traditional EFT (Emotional Freedom technique) with the astounding effectiveness of NLP (Neuro-Linguistic Programming)...

The Body is the expression of the mind, or that which you believe or hold to be true about yourself. These beliefs are created via our childhood experiences, our parents and societys beliefs.

Fortunately these programmed beliefs can be changed. With FasterEFT you learn how to change your perceptions and beliefs about the world and you.

When you change your thinking, you change your body and how you respond to the world
When you experience Faster EFT you will notice an immediate shift in your beliefs, feelings, emotions and behaviour.

You will be able to clear emotional issues at a deep enough level that allows profound emotional and physical healing.

You will gain knowledge, and understanding of why and how it works, whilst having the tools to use it for a lifetime.

FasterEFT has been successfully used to:

Understand and overcome anxieties, stress and depression
Relieve chronic pain
Make peace with your past, Release old traumas and limiting beliefs
Create new outcomes and possibilities for your life.
Sustainable Weightloss, Curbing cravings


---

What is Neuro Emotional Technique (NET)

N.E.T is a methodology that seeks to uncover and remove emotionally based interference or blockages to a persons innate healing process. Finding and balancing these stuck memory loops is done using muscle testing.

N.E.T. is based on a proven combination of the latest western scientific research, and techniques used in Eastern healing. By acknowledging the relationship between the bodys emotional health, environmental toxicity, nutritional balance and structural integrity, patients around the world have been able to enjoy better health and well being.

NET works with the physiology of the emotion rather than the psychology. It doesnt require lots of talk therapy. This process is a fun fast safe natural effective technique that can dramatically improve your health.

back to top


---
Call Sonja today to book your first appointment!
---
See Also...
Dr.Sonja Gwosdezki
Integrated Wellness Therapies Provides the Tools so that you can:Overcome Stress,Restore Vibrant Healthand Flourish
---
Service categories
This practitioner provides online consults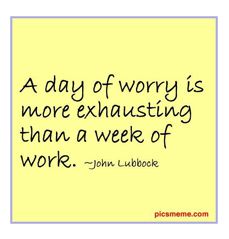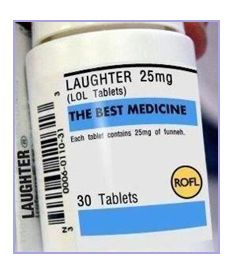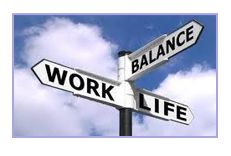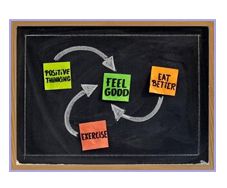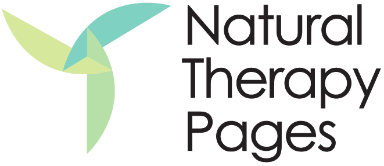 Integrated Wellness Therapies