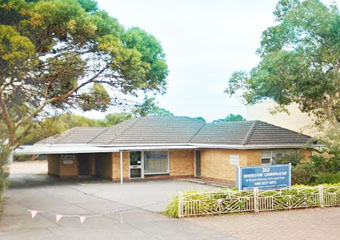 Clicking on the Send Me Details Now button opens an enquiry form where you can message Douglas Dickmann directly
Send Me Details Now
Each injury or pain is unique, which is why you need a treatment plan tailored specifically to your needs. Get a better understanding of the way your body functions and moves to help prevent further injury or damage. Call Dr Doug today to book your appointment!
Naturopath & Chiropractor for Chronic & Acute Conditions
Servicing area
Rostrevor, South Australia
---
Focus areas
Back pain
Neck pain
Headaches
Work injuries
Physical injuries
---
---
Dr Dickmann has devoted the past 40 years to the study of chiropractic and other natural medicine, bringing the most recent advances and innovative technology back to his patients from overseas.
In both the US and Europe, Dr Doug has studied alongside the founders and innovators of some of the most advanced complementary medicine procedures.
In his practice, residents of Rostrevor and the surrounding areas will find many types of health and wellness information about chiropractic, back and neck pain, work and auto injuries, and more.
Most insurance health cards are accepted through HICAPS. Medical referrals are required for treatment under DVA and EPC.
The clinic offers affordable rates and flexible payment plans.
Services Offered
Chiropractic
Many individuals incorrectly assume that chiropractors only treat back and neck ailments because chiropractic treatments are applied primarily to the spine.
They eliminate back and neck pain quickly and effectively, but that is not their only goal.
The goal is to restore and optimise human health.
Chiropractors believe correcting the cause of the problem produces greater long-term benefits than treating only the symptoms.
Among the benefits of chiropractic care are:
Relieving pain caused by spinal and extremity pain
Increasing range of motion and mobility
Reduced stiffness and muscle spasms
Pain relief for arthritis joints
Headache and migraine relief
Enhanced performance and energy
Relaxes and promotes well-being
Improved balance and coordination
Degeneration and injury risk is reduced
Improved tissue healing
Reduced inflammation of the tissues
Acupuncture and Laser Therapy
An acupuncture treatment comprises inserting a very fine needle into the skin at specific points.
There are several acupuncture methods such as needling, laser therapy, electrotherapy and cupping, among others.
Combining Western Medicine and Acupuncture can allow practitioners to decide on the most suitable treatment for each patient.
As a result, a wide variety of diseases and conditions of any part or system of the body can be effectively treated.
Other Services Offered
Functional Neurology
Custom Orthotics
Nutritional Supplements
Opening Hours
Monday
8:00 am to 11:30 am
4:00 pm to 7:30 pm
Tuesday
Wednesday
8:00 am to 11:30 am
4:00 pm to 7:30 pm
Thursday
Friday
Saturday
Sunday
With Dr Doug, you will receive knowledge and a customised treatment plan to assist you in achieving wellness.
To learn more about Dr Doug's services, call to book an appointment today!
Qualifications
Degree In Chiropractic Medicine
Diploma In Naturopathy
---