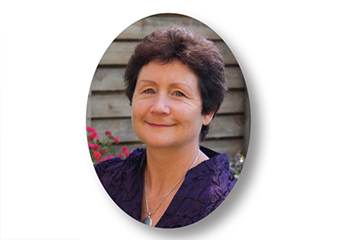 Dr Jessica Read, Chiropractor and Holistic Healer
'No pain' spinal alignments based on chiropractic and cranial techniques. For muscular and skeletal pain and general health enhancement. Energy balancing. Healing for Empaths by an Empath. Distance Healing for People and Animals.
Dr Jessica Read
Servicing area
Mornington Peninsula, Victoria
---
Focus areas
Readings
Well-being
Nervous system
Aches & pains
Spiritual counselling
Essential oils
---
---
---
GENTLE PRECISE EFFECTIVE STRUCTURAL ALIGNMENT AND ENERGY BALANCING
Although her initial training is as a chiropractor, Jessica has always seen herself more as a Healer. Chiropractic remains the framework for all her healing work, her first goal being to remove interference to the nervous system.

Early in her career, spanning forty years, Jessica moved away from the 'cracking bones' type of chiropractic and developed a unique gentle form of realigning the spine, pelvis and cranial bones. She uses a kinesiological type of muscle test to determine where and how the corrections need to be applied giving her ultimate control and precision with minimal interference to the body.

To increase the effectiveness of her healing work, Jessica began working on the etheric pattern of the body. She studied many forms of energy healing modalities, such as Reiki, chakra and aura cleansing/realigning, flower essences, crystal - sound -colour healing, hands-on-healing and psychic healing.

Jessica addresses emotional issues with flower essences and spiritual counselling. As an Empath herself (highly sensitive person) Jessica is well placed to understand the particular problems highly empathic people suffer from. Her gentle approach and intuitive feeling for her patients is much appreciated by this category of 'often misunderstood and generally misdiagnosed' section of the community.
As part of her always increasing knowledge of healing techniques, Jessica has added the Emotion Code and the Body Code to her modalities. The Emotion Code allows her to address, and clear, emotional issues in a deeper, simple and non-invasive way. She likes to teach her clients how to use this method themselves so that they can address simple issues on their own. The Body Code is a pathway into the body enabling you to check, and correct, imbalances in all areas of the body, be it muscular, skeletal, to do with organs and even the spiritual and etheric bodies. By clearing the emotional cause of a physical imbalance, long lasting corrections can be achieved.
---
WHY COME AND SEE JESSICA
The following is a list of some of the conditions patients present with:
musculo-skeletal pain such as back ache, neck ache, headaches, joint aches
feeling misaligned in their body
emotional issues such as depression, lack of life direction, recovery from illness whether physical, mental or emotional
digestive, hormonal, fertility issues, insomnia
recovery from surgical operations
weight issues, nutritional advice
chronic fatigue
babies and children e.g. colic, learning difficulties, sleep problems.
life direction advice via Numerology readings
Healing services are available remotely
I can do distance healings and/or skype consultations, for both humans and animals. Interested parties just need to send me a contact email and I will respond to them. I am very well versed in this type of remote healing as I have been working in this manner for many years.
---
TESTIMONIALS
I was referred to the lovely Jessica a few years ago by my sister-in-law and I haven't looked backed since then.
From the very first session, I thought: "Gee this is different and not 'physical' at all. She hardly touched me!"
I have been to many practitioners over the years and alternative treatments have become the norm for me, as the mainstream practitioners were not solving anything for me.
It was clear, over a short period of time, that I had found somebody that I could rely on. Her adjustments lasted well over three months and sometimes up to twelve months - and this is her whole objective... In her eyes, the less she needs to see you, the better she is doing her job in making you feel better for longer! Now that is different!!!
I can honestly say that nobody has shifted and transformed my body the way Jessica has. This is very important for me as I work at sea as a Marine Engineer and have done so for the past ten years. There is a level of fear and anxiety attached to this as I know that I am isolated from help should my body/health break down.
I also keep a jar of Jessica's 'Wonder Cream' as I call it, Simply Flower Power Pain Relief and Moisturising Cream, with me wherever I am. It relieves aches and pains longer than any other cream I have tried and has definitely healed a few of my long term injuries from football and dirt bike riding.
Trevor Bluhm.
---
Jessica's work has had a huge impact on my wellbeing, both physically and emotionally. I have experienced a great reduction in my pain from her treatments and also from using the marvellous Simply Flower Power Pain Relief Cream. The dramatic reduction in pain has enabled me to start living my life more comfortably and to return to exercising which I love.
I had been attending an osteopath and also had pilates sessions with the same person over many years previous to visiting Jessica. The osteopath could not believe the changes and improvements in my spine and muscular system after only the first visit to Jessica.
Jessica's insightful knowledge in nutrition has also helped me make adjustments to my diet. These have improved my gut health and my overall energy levels. Her gentle techniques, insight and knowledge are truly a gift and I cannot recommend this talented and generous woman highly enough.
Nicki Kuurman
Kinesiologist
Universal Calm
www.universalcalm.com
---
Over the last couple of years my three daughters, my wife and even my Mum have all been patients of Jessica's and we have all attained fantastic and positive results through her treatments and importantly with using her products which she has developed herself. My family and I love Jessica's Simply Flower Power Pain Relief & Moisturising Cream. We all use it for various aches and pains. I like to share it with my friends and relatives as well, they are all amazed at how effective it is and love it when I buy them a jar or two especially my Nephew who is often bruised and sore from soccer training . I also highly recommend the Tranquility Essence and find it equally excellent for all sorts of occasions – we always have a bottle on hand.
I am so grateful that an acquaintance of mine referred me to Jessica.
Paul Mercurio - actor
---
I am so grateful to have worked with Jessica, and I cannot recommend her multifaceted, intricate and powerful therapy sessions enough. I have been fortunate to work with some very talented healers over the years, and Jessica is no exception. My two sessions with her are possibly the most powerful and transformative work I have done to date. Jessica has the tools and ability to work on many different levels, physical, mental, emotional and energetic. This is a rare find in the healing industry, but so important for full integration. I believe that working on the physical and emotional body together is really important in achieving a complete healing experience.
The results I had were profound. Thanks to physical adjustments to my lower back and sacrum, I am no longer in pain in my hips, legs and back. This was a huge shift for me as I have been really suffering in recent months, being on my feet all day at work and in considerable pain.
Mentally I am much more relaxed as the constant worry in the back of my mind has dissipated. I am calmer, sleeping more deeply and am much more able to be in the present moment, without constantly thinking of what will go wrong next. I am much more joyful without the burden of constant worry.
I also had significant upheaval in one of my relationships almost immediately after the first session. Although painful, I was able to see that the relationship was no longer healthy for me and I was grateful to be able to break a pattern of co-dependency I had been carrying for a long time. I was also able to assert myself and say no, without anxiety or worry about it for the first time. A challenging situation but one that was ultimately very empowering, as I was able to respond in new and healthy ways, whilst also letting go of unhealthy behaviours and low self esteem.
My visits to Jessica were altogether amazing and transformative, resulting in very tangible benefits on the physical, mental and emotional levels. During the whole treatment, I felt that Jessica was a very safe, compassionate, supportive and non-judgemental person. Loved it!!
Kate Charlton - Works in hospitality and is also a trained psychotherapist.
---
I am so grateful to Jessica for her distance healing. My body responded instantly. I felt much lighter and since then, my body has continued to improve thanks to the energy balancing work and cranial adjustments Jessica performed. I had been seeing a chiropractor in my home town and was getting worse instead of better. Jessica put me back on track and she didn't even see me in person!
Jessica has a special gift and I recommend her healing work to everyone.
I also love Jessica's Simply Flower Power cream! I use it as a face and body moisturiser regularly. The cream feels soft and silky, it's easily absorbed into the skin and doesn't have a strong fragrance. People comment on how nice my skin looks. I wouldn't use anything else!
Connie Fratini - Office Administrator
---
I first saw Jessica Read ten months ago. I was suffering from pain in my right hip, radiating down my leg, and also from a painful bunion. On top of this I had developed RSI (Repetitive Strain Injury) in my wrist from too much cleaning while preparing my house for sale. The next step was to have an injection in my hip for bursitis. I had been seeing a chiropractor and an osteopath about every ten days but my problems kept re-occurring. I had also been diagnosed with anaemia. This is when I decided to contact Jessica.
After my first visit, I felt relief and an improvement in my symptoms. I had more energy and was almost pain-free. The second visit resulted in further improvement and the difference I felt to my general well being was huge. Jessica used emotional healing techniques as well as the physical and energy work. I used her Simply Flower Power cream and Tranquility drops between visits.
I have now moved interstate and have had a session via phone (distance healing) to adjust twinges. The healing effects of this have also been long lasting. I still use the Simply Flower Power cream for neck, hip and foot areas which give me occasional discomfort. The cream has even relieved a headache!
I cannot recommend Jessica's gift of healing highly enough. I have seen, or phoned, her only four times over ten months, a huge difference to the weekly/fortnightly visits I was making to other practitioners. Seeing Jessica has saved me time, travel and money. And my health has benefited immensely. I cannot thank Jessica enough for being there for me, at a time when I was about to go down a very different path which probably would not have not solved my problems in such a profound way. Thank you.
Jen Mc Gaw - Health Care Worker
---
ANIMAL HEALING
Jessica applies her healing methods to animals. Domestic cats and dogs are her main patients but she has also worked successfully on horses.

Animal healing may be applied in person or at a distance. During a distance healing, Jessica will 'call in' the animal's etheric pattern and work on it as if the animal were present.
Some of the problems animal owners have asked for help with:
restricted musculo-skeletal movements (neck, back, joints)
anxiety or sudden changes in personality
eating disorders such as loss of appetite
feeling out of sorts
dislocated tail (in a cat and it recovered completely!)
Most animal healing is done at a distance. The owner sends a photo of their pet by email and a short description of the problem. Jessica will do the healing and either describe it to the owner in an email or talk to them over the telephone. She will let you know what she corrected and what to expect from the animal's healing session. Correction of vertebral, pelvic and cranial displacements may all be corrected at a distance. Cranio-sacral therapy may also be applied with excellent results. This is unique work developed by Dr Jessica Read over many years of practice and the results speak for themselves (see testimonials).
---
TESTIMONIALS
I have been using Dr Jessica Read's 'animal healing services' for the past three years. I have two German shepherds and three cats. She has helped them all at different times with extraordinary results.
Jessica was able to 'adjust at a distance', i.e. without meeting my dog in person, my female German shepherd's neck which had been severely twisted in an incident several years previously. The improvement in my dog's demeanour was visible within 24 hours. Another time she helped one of my cats whose tail had become bent as if fractured. He must have got it caught somewhere but I never found out exactly how this happened. My veterinarian advised complete amputation of the tail! After only two distance treatments from Jessica, my cat's tail was back to normal and has remained that way to this day. I could hardly believe it and was so happy for my poor cat who certainly didn't want to lose his tail!!!
Jessica has also been able to tell me when one of my dog's had a bladder infection which in this case did require antibiotics.
I am so pleased that my local health food store owner put me in contact with Jessica. She is my first port of call when one of my pets is unwell. I would like to add that she has also given me 'distance treatments' and they have been very effective.

Lyn Street
Brandy Creek near Drouin, Vic
---
My eight year old Lowchen female dog, Mel, slipped on polished boards a few years ago and her back went into spasm. The spasm eventually subsided but ever since then she reacted as if in pain when I stroked her lower back. Bowen treatment helped but the improvement did not last and the treatments had to be repeated.
When I met Jessica Read and she told me about the work she did with dogs, I immediately thought of asking her to have a look at my girl. Jessica gave her a very in depth distance healing. I received a typed summary of all the adjustments she did and how these problems could have been affecting Mel. The change in Mel was evident within only a few days. She became much happier, more exuberant and very cheeky, like a puppy. She also seemed to have more control over herself and wasn't barking as much (she used to be a calm girl but had started barking a lot after her slip). She also no longer twinged when I touched her back.
Jessica gave Mel several more distance healings and every time Mel improved. She now only needs occasional maintenance check ups and is holding all her adjustments really well.
I can't thank Jessica enough for what she did for Mel and I have recommend her to several of my dog owner friends.
Christa Faig
Naturopath
Oakleigh South
---
NUMEROLOGY READINGS
Jessica has developed her own unique form of reading a person's birth date numbers, incorporating traits from the person's astrological sign and Chinese birth year. She has had much practice as she usually gives all her patients a brief numerology reading on their first visit. They are often quite surprised at how accurate the readings are!

A numerology reading can help you understand your strengths and weaknesses, likes and dislikes. This is very helpful in many aspects of life such as choosing a career or workplace; or understanding why you get along with some people and not others. It is especially helpful for parents wishing to give their children the best guidance possible for their future.

Animals can also receive a numerology reading if their birth date is accurately known.
---
PARENTING GUIDANCE
Parenting is quite a challenge these days with all the changes our society is going through at the moment. Contradictory advice is offered from all corners, whether it be from the schools, the media or the internet.

Jessica chose to raise her children, a daughter and a son, in a special way making their soul's growth and happiness the most important aspect of all her decisions. This was very much 'against the tide' and quite isolating at times. However, she stuck to her belief and her two children turned out to be exceptionally well balanced, independent and capable individuals, now in their thirties.

She would love the opportunity to help other parents bring their children up in a soul-centered way. When children are supported in trusting their intuition and following their inner calling, they will be safe with or without their parents as they grow up.

Parenting consultations are available upon request. Groups are also welcome for talks and lectures on the subject.
---
NUTRITION
Jessica believes in the Medical Medium methods of healing chronic illness. Anthony William receives information from the spirit world and his advice has helped thousands of people heal and maintain their health. There is plenty of information on the internet regarding this form of healing - just google Medical Medium/Anthony William or medicalmedium.com. Jessica encourages all her clients to look into this, purchase the Medical Medium books, or borrow them from their library, and apply any recommendations applicable to their particular ailments.
REFERRALS TO OTHER PRACTITIONERS
Jessica is eager to help her clients obtain the best help available and will happily recommend other local practitioners for further support: masseur, naturopath, herbalist, emotional healers.
---
---