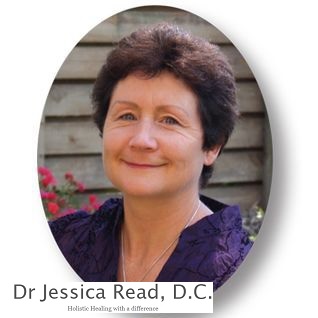 Dr Jessica Read, Chiropractor and Holistic Healer
Try Jessica's holistic treatments and products and enjoy a life that's free of pain.
Clients' Testimonials
Servicing area
Mornington Peninsula VIC. Distance healing to any location.
---
Focus areas
Love
Well-being
Nervous system
Aches & pains
Spiritual counselling
Essential oils
---
---
Dr Jessica Read, Chiropractor and Holistic Healer in Mount Martha VIC, has transformed many lives through her holistic approach to healing. Find out how her knowledge, skills and passion have helped people get rid of pain and achieve a happy and contented life.
"I was referred to the lovely Jessica a few years ago by my sister-in-law and I haven't looked backed since. From the very first session, I thought: "Gee, this is different and not 'physical' at all. She hardly touched me!" I have been to many practitioners over the years and alternative forms of treatment have become the norm for me, as the mainstream practitioners were not solving any of my problems.

"It became clear to me, over a short period of time, that I had found somebody that I could rely upon. Jessica's adjustments lasted well over three months and sometimes up to twelve months. This is her whole objective... In her eyes, the less she needs to see you, the better she is doing her job in making you feel better for longer. Now that's different!!

"I can honestly say that nobody has shifted and transformed my body the way Jessica has. This is very important for me as I work at sea as a Marine Engineer and have done so for the past ten years. There is a level of fear and anxiety attached to this as I know that I am isolated from help should my body/health break down.

"I also keep a jar of Jessica's Wonder Cream, as I call it, Simply Flower Power Pain Relief & Moisturising Cream, with me wherever I am. It relieves aches and pains longer than any other cream I have tried and has definitely healed a few of my long term injuries from football and dirt bike riding."
- Trevor Bluhm

"Jessica's work has had a huge impact on my well being, both physically and emotionally. I have experienced a great reduction in my pain from her treatments and also from using the marvellous Simply Flower Power Pain Relief & Moisturising Cream. The dramatic reduction in pain has enabled me to start living my life more comfortably and to return to exercising which I love.

"I had been attending an osteopath and also had Pilates sessions with the same person over many years previous to visiting Jessica. The osteopath could not believe the changes and improvements in my spine and muscular system after only the first visit to Jessica.

"Jessica's insightful knowledge in nutrition has also helped me make adjustments to my diet. These have improved my gut health and my overall energy levels. Her gentle techniques, insight and knowledge are truly a gift and I cannot recommend this talented and generous woman highly enough."
- Nicki Kuurman

"Over the last couple of years my three daughters, my wife and even my Mum have all been patients of Jessica's and we have all attained fantastic and positive results through her holistic healing treatments and importantly with using her products which she has developed herself.

My family and I love Jessica's Simply Flower Power Pain Relief & Moisturising Cream. We all use it for various aches and pains. I like to share it with my friends and relatives as well, they are all amazed at how effective it is and love it when I buy them a jar or two especially my nephew who is often bruised and sore from soccer training. I also highly recommend the Tranquility Essence and find it equally excellent for all sorts of occasions – we always have a bottle on hand. I am so grateful that an acquaintance of mine referred me to Jessica."
- Paul Mercurio
Book an appointment to experience the power of Jessica's unique healing methods firsthand.