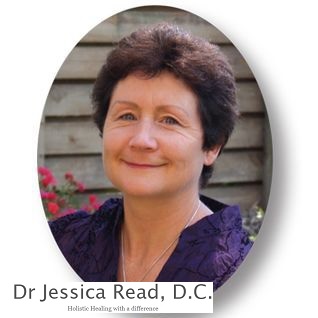 Dr Jessica Read, Chiropractor and Holistic Healer
Find out how these holistic healing modalities can help you achieve and sustain a healthy mind, body and spirit.
Spinal-Cranial Corrections, Energy Clearings, Natural Healing Products, Nutrition & Distance Healing
Servicing area
Mount Martha & Mornington Peninsula VIC
---
Focus areas
Readings
Well-being
Nervous system
Aches & pains
Spiritual counselling
Essential oils
---
---
Holistic Care and Products
Dr Jessica Read, Chiropractor and Holistic Healer in Mount Martha VIC, offers holistic care and products designed to get your health back on track.
Spinal and Cranial Corrections
A strong and healthy spine allows you to do practically anything in this world. This pain-free treatment gently and precisely fixes a dislocated spine. It can also adjust the bones of the skull, hence allowing the whole nervous system to function at its best.
Aura & Chakra Clearing, Healing & Alignment
Clearing negative blocks along your energy pathways and healing your aura will result in a great sense of exuberance. We use an array of holistic healing techniques, including colour, crystals and flower essences, just to name a few, to restore balance.
Simply Flower Power Natural Healing Products
This all-natural product line is made from flower essences that ease pain and discomfort. The cream-based product helps relieve physical pain, while the Tranquility Essence eliminates any emotional disturbance.
Nutritional Advice
Nutritional advice not only guides you to the foods that are best for your body, but also helps you see and understand the condition of your organs and how it affects the overall state of your health. For example, each nerve that makes up your spinal column is connected to a specific organ in your body. By analysing your spine, Jessica can tell you whether or not your organs are working fine.
Numerology and You
Numerology helps you explore the nature of your personality, preferences, talents and weak spots. The numbers in your birthday can even explain the whys and hows of your relationships with others. Obtaining a reading will benefit you a great deal as you will gain a better understanding of your life.
Distance Healing
Distance healing allows you to receive treatment and benefit from Dr. Read's holistic healing methods from any part of the world. All of the services on this page can be availed through remote healing. Jessica uses your energy field to correct your spinal or cranial disorders or heal and balance your aura and chakras. Many people have benefited from this mode of healing, and so can you.
Book an appointment and experience these holistic treatments.
---