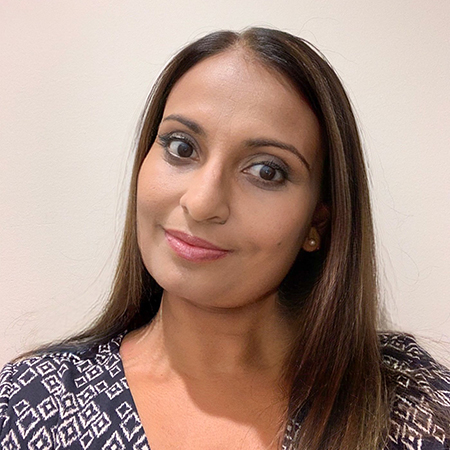 Dr Mona Kaur
Clicking on the Send Me Details Now button opens an enquiry form where you can message Mona Kaur directly
Send Me Details Now
Integrative Medical Doctor
Dr Mona Kaur
Focus areas
Weight management
Pyrrole
Heavy metals
Anxiety
Stress management
Autoimmune disease
---
---
DR MANMOHAN (MONA) KAUR, MBBS (Adelaide)
Dr Mona Kaur is a graduate of the University of Adelaide Medical School.
She completed general practice training in Victoria between 1996 and 1999 and has worked as a GP in rural and urban Victoria, Western and South Australia.
She has undertaken postgraduate studies in nutritional and environmental medicine with the Australasian College of Nutritional & Environmental Medicine (ACNEM) since 1997 and is a member and lecturer with the college. She has also undertaken training with MINDD Foundation. She stays abreast with ongoing development in the field of integrative medicine.
Dr Kaur has run GP practices in Adelaide between 2007 and 2016 providing consultations in family medicine, women's health, chronic diseases, weight management and mental health.
Dr Kaur takes a preventative and causative approach in the management of a multitude of chronic health issues:
Hypothalamic-pituitary-adrenal (HPA) axis dysregulation
Insulin resistance/ diabetes
Mental health issues (Stress, Anxiety, Depression, Addictions)
Biochemical imbalances and deficiencies
In addition to routine medicare tests, Dr Kaur incorporates integrative testing into her medical practice. These include dried urine testing for comprehensive hormones (DUTCH), salivary hormone profiles, complete digestive stool analysis (CDSA), hair or urine analysis for heavy metals and minerals, food intolerance (IgG) testing, organic acid testing, urine pyrrole test, methylation tests, urine iodine tests and nutrigenomic testing.
She provides patients with informed choices for health management via lifestyle and mental health counselling.
She is an ardent believer of the Hippocratic quote, "let food be thy medicine and medicine be thy food".
On the personal front, Dr Kaur is a dedicated mother, practices Kundalini yoga and enjoys dance (classical Odissi, bhangra and salsa), world music, researching and reading.
Her life-long goals are to enhance her personal and spiritual development and to educate people that true health is created through accessing our inner wisdom.
Locations
---