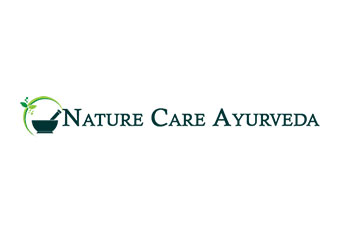 Want to find out my availability, pricing or opening hours? Click on Send Me Details Now to get started.
Send Me Details Now
Clicking on the Send Me Details Now button opens an enquiry form where you can message Nikhila Venugopal directly
We look after all planes of your well-being
Dr Nikhila Venugopal
Focus areas
Posture
Pregnancy support
Sinus
Wellness
Purpose
Relaxation
---
---
ABOUT
More than 6000 years ago, before any system of medicine implemented the connection between mind and body, the pioneers of INDIA developed a science of healing called Ayurveda, means not just a science of medicine to treat illness, but a vast science who teaches us "HOW TO LIVE LIFE , PREVENT DISEASES AND RESTORE BALANCE" without any adverse effects.
Ayurveda is designed as body of wisdom to create harmony between physical, mental and spiritual health. Here in Sydney, Nature Care Ayurveda offers a range of authentic person centered Ayurvedic treatments and Rejuvenative therapies.
So come in and experience, Ayurvedic consultations, discuss Body type, specific Diet, Rejuvenation plans and Yoga with our highly experienced Doctors.
---
What is Ayurveda?
Ayurveda is one of the World's oldest and complete system of Natural healing originated from Ancient Wisdom in India more than 6000 years ago. It is the oldest Scientific system in the World practised by more than 80,000 practitioners around the globe. It is widely practised in conjunction with western Medicine as Integrative Medicine.
Ayurveda is an indispensable part of the Vedas (Spiritual texts), the ancient treasure of supreme knowledge and experience of mankind. Ayurveda is well conversant with Sanskrit language, the language of ancient system of medicine used by the seers (Rishis) to reveal the deeper meanings of the science itself.
Ayurvedic healing is the essence to bring the harmony with nature and the oneness of individual with the entire Universe. Ayurveda be certain of that Human body is one of the share of Universe viz made up of five Universal elements (Air+ Space+ Fire+ Water+ Earth). They exist in the body in unique arrangement termed Dosha (Vata Pitta Kapha)
Ayurveda deals with "Good or Bad life", "Pleasure or Gloom", "Support or Destroy" and the measurement of life. Ayurvedic medicine works to heal the Sick with maintenance of health & well-being in Healthy and to reverse the mechanism of diseases to promote the eminence of life. In Ayurvedic system, Health is the equilibrium between Physical, Mental and Spiritual dimensions of the body.
Ayurveda address the root cause of imbalance not merely symptom management. Each person is treated individually, holistically with customized wellness plan. Ayurveda empowers us to take health into our own hands.
---
SERVICES
THERAPHY
---
PANCHAKARMA
Panchakarma is the great invention of Ayurveda to avert and cure the diseases in purpose to accomplish longevity by transforming the body. Panchakarma is one of the effective curative modality in Ayurvedic Medicine. It is a way of cleansing and restoring Physical and Psychological Health by using clinical system of Ancient Wisdom of Ayurveda.
---
WE TREAT
Ayurveda is a holistic natural system of medicine; meant specially to promote health and prevent diseases. Ayurvedic consultant believe that the governing elements of nature viz Air Space Fire Water Earth rules our body too in arrangement of three forces named DOSHAS (Vata Pitta & Kapha).
WHO (World health Organisation) explained health similarly Ayurveda explained thousands of years ago- A state of complete Physical, Mental and Social well-being, not merely the absence of disease/ infirmity.
Ayurveda explained Disease is the absence of Vibrant health, irrespective to any physical supportive evidence to label specific disease. If you are noticing any sign of imbalance, need to be focus before it gets worse or too late.
---
YOGA & MEDITATION
True happiness and well-being are essential to balance and cannot be achieved by affluence. Ayurveda always leads us to Yoga and meditational practices. The entire holistic science is to connect physical body to inner soul to understand the importance to be a human and accept the privilege of devotion to humanity.
Yoga is a Sanskrit name creates "Symphony to life". It is a life style practise with Asanas (postures) which helps to stay in good physical and mental shape by controlling the fluctuations in body and Mind. A special breathing techniques are similarly practised in conjunction with yoga popular as Pranayama- to promote the longevity.
---
Please call 02-95726990 for personal Theraputic Yoga and meditation session.
---