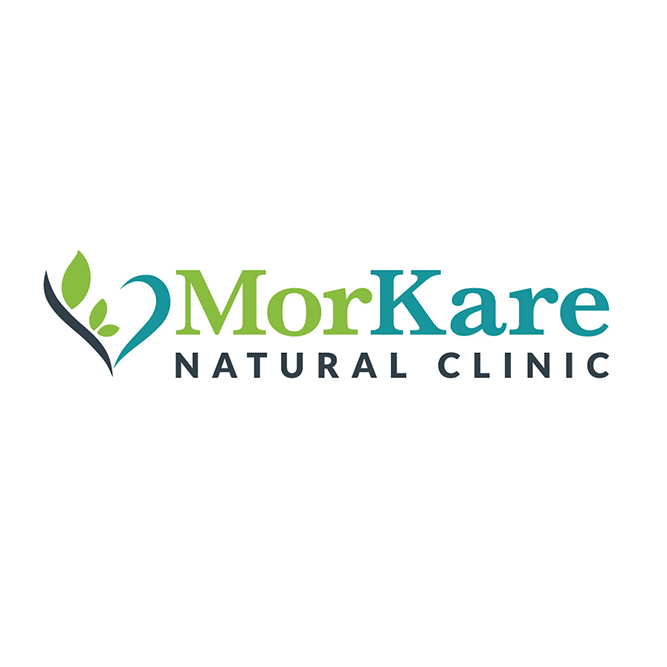 Morkare Natural Clinic
Want to find out my availability, pricing or opening hours? Click on Send Me Details Now to get started.
Send Me Details Now
Clicking on the Send Me Details Now button opens an enquiry form where you can message Morkare Natural Clinic directly
Morkare Natural Clinic is Brisbane's leading natural health care provider devoted to help women's health and children's health.
Morkare Natural Clinic - Our Team
Focus areas
Natural medicine
Sinus
Bloating
Face to face
Love
Menstruation
---
Shenaz Morkas
B.H.M.S (India) A.N.T.A Member
A.R.O.H member
Shenaz Morkas is world-renowned and highly reputable homeopath having highest amount of success cases in Australia. Shenaz is highly qualified with extensive knowledge and exceptional international experience in the management of various health conditions through the use of Homeopathy.She is registered to practice in Australia, India and United Arab Emirates. She believes in managing every patient as a whole constitution (mental and physical complaints) through the combined wisdom of homeopathy and the most up-to-date research to provide professional and comprehensive healthcare.
Shenaz's work platform allows her to manage people of all age groups, through allstages of life. From infants right through to the elderly.
In consultations, the highest standard of evidence based Homeopathy/Naturopathy is employed to help you achieve effective and lasting results. By using natural methods, Sheaz ensures complete health of the mind and body in the safest and quickest manner. Hence, her method of management is highly accepted and popular amongst people all around the world.
As the president of Australian Association of Professional Homeopaths (AAPH) 2010-2013, she advocates Homeopathy globally and boasts on her highest quality of practice. She has a passion in homeopathic management of children and women's health conditions. mation, she can provide professional, comprehensive healthcare at every stage of life.
As a loving mother, she well understands the pressures that impact on a woman's state of health. She is well aware of the concerns that every parent has about their child's health and highly advocates the use of homeopathy for children, as she has observed remarkable results in the management of various childhood conditions. Shenaz specialises in Women's Health conditions such as:
Menstruation Issues
PCOS
Endometriosis
Her true passion is Children's Health and Well being. With the use of homeopathic medicines the majority of illnesses, diseases and symptoms can be easily corrected or maintained. She has achieved positive outcomes in treating children suffering from:
ADHD
Autism
Asthma and Allergies
Eczema and Skin Conditions
Behavioural Disorders
In consultations, the highest standard of Homeopathy based on the latest research and information is applied to achieve the most effective and long-lasting results.
Rebecca Finn
Clinical Nutritionist
Rebecca is an accredited Clinical Nutritionist with a Bachelor of Health Science (Nutrition and Dietetic Medicine) degree from Endeavour College of Natural Health. She is a passionate and dedicated practitioner who enjoys helping her clients achieve optimal health and wellbeing through nutrition and lifestyle.
She works collaboratively with the MorKare team to provide holistic evidence-based advice that is both practical and personalised to each client's unique health background and needs. She enjoys helping her clients uncover the underlying drivers contributing to their health concerns and providing the right foundations, support and knowledge to heal from the inside out.
Rebecca can help with all areas of nutrition but has a special interest in women's and children's health. Her specialty areas include mental health (anxiety, depression, stress, fatigue, sleep, ADHD/Autism), female health (hormone balance, pregnancy, pre and post-natal care, PCOS) and gut health (digestive disorders, food allergies/intolerances, reflux, gut infections).
She also has a passion for writing, having spent many years working in communications, and loves sharing information, tips and nutritious recipes with her clients to help them make informed food choices that promote ongoing health and wellbeing.
Rhiannon Elton
Acupuncturist, Tui Na Therapist
BHSc Acupuncture, Dip Tui Na
Chinese Medicine Board of Australia Registered Practitioner
AACMA member
Reiki Master
Rhiannon Elton studied at the Endeavour College of Natural Health in Brisbane, undertaking a Bachelor of Health Sciences, majoring in Acupuncture, where she received a scholarship for passion in natural medicine. She is currently studying her masters in Chinese Herbal Medicine at the Royal Melbourne Institute of Technology. Rhiannon is a calming, knowledgeable and passionate practitioner who is results focused with her treatments.
Rhiannon has practiced in private practice, mobile clinics, fertility clinics, and even on cruise ships around the world in order to gain more experience to enhance her treatments. Rhiannon is passionate about all areas of Traditional Chinese Medicine, including dietary therapy, pain relief, fertility and IVF assistance, weight loss, hormonal imbalances, stress, anxiety, depression, digestive disharmonies, sleep concerns, facial rejuvenation and various other health concerns. By using individualized treatments with acupuncture, dietary therapy, Tui Na massage, cupping, moxibustion and lifestyle recommendations, Rhiannon is able to treat your health concerns thoroughly and effectively.
Acupuncture
Women's Health
Children's Health
Natural Fertility Management
Ear Candling
Women's Health
Children's Health
Natural Fertility Management Online
Acupuncture
Women's Health
Children's Health
Women's Health
Children's Health
Women's Health
Children's Health
Women's Health
Children's Health
Morkare Natural Clinic is Brisbane's leading Acupuncture clinic providing support to women with fertility, detox, pain management, hormone regulation and labour support. Our acupuncturist works closely with our other complementary therapist in order to p
Naturopathy
Weight Loss
Women's Health
Children's Health
Natural Fertility Management
Naturopathy
Naturopathy Online
Weight Loss Online
Morkare Natural Clinic is Brisbane's leading natural health clinic supporting women and children live a healthier and happier life
Professional Membership
ANTA - Australian Natural Therapists Association
AACMA - Australian Acupuncture And Chinese Medicine Association
Australian Association Of Professional Homoeopaths